Discover more from Rationalist Judaism
Exploring the legacy of the rationalist Rishonim (medieval sages), and various other notes, by Rabbi Dr. Natan Slifkin, director of The Biblical Museum of Natural History in Beit Shemesh. The views are those of the author, not the institution.
Over 4,000 subscribers
So, Why DO Chassidim Disregard Covid?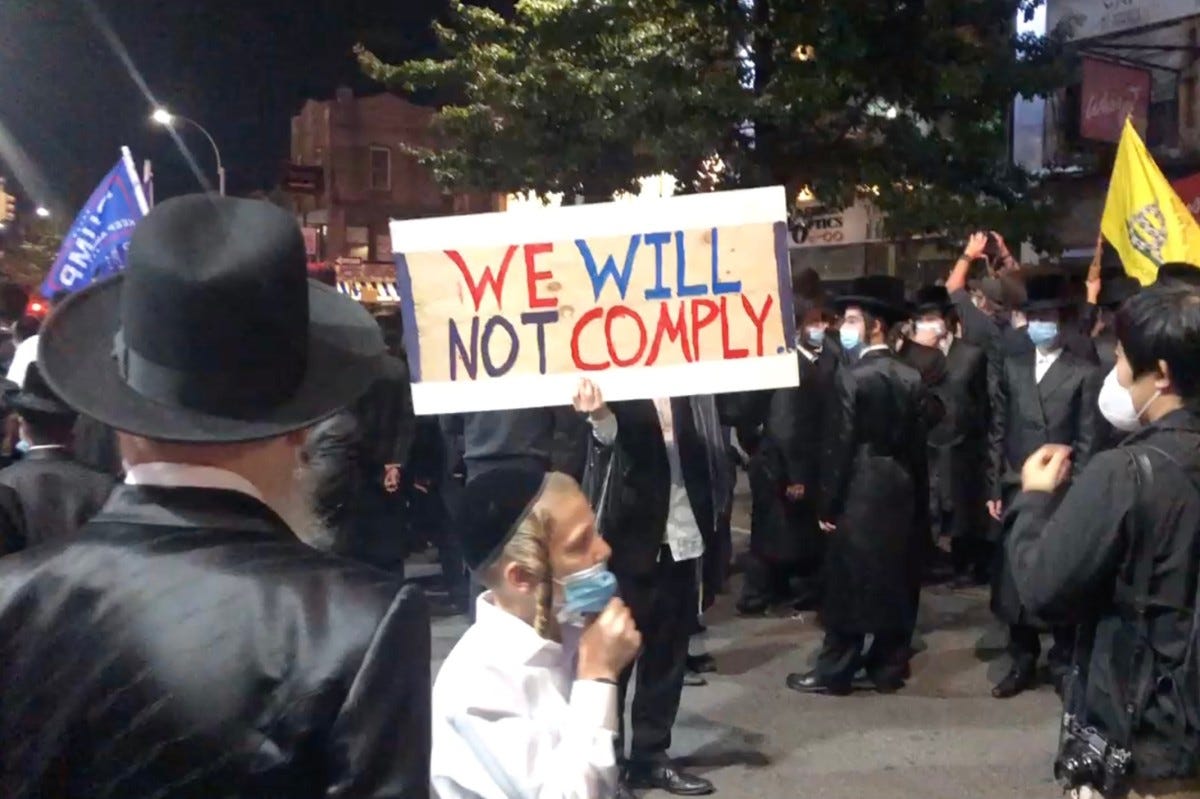 In the previous two posts, I critiqued the massive crowded indoor maskless Bobov wedding. This is just one example of how Chassidim (and, to a more limited extent, many Litvishe charedim), utterly disregard Covid precautions. The consequences of this are sickness and death, not to mention economic hardship and backlash against their own communities. Given all this, there is an obvious question to be asked (yet which not enough people did ask): Why do they do it?

As I've stressed many times in this forum, people can be mistaken and wrong, but they are not generally crazy or evil. If large numbers of people are acting in a certain way, there must be an explanation for it. And it's important to know what that is, for several reasons. One is precisely to avoid seeing large numbers of people as evil. The second is that it's very difficult to change people's behavior, and easy to waste time on futile strategies, if you have no idea why they do what they do. I'm not going to engage in apologetics, but rather a sincere effort to understand and explain this very disturbing phenomenon.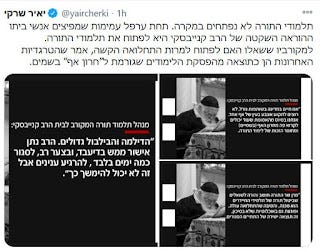 Let me begin by rejecting some mistaken explanations for why chassidim and some charedim disregard Covid. It has virtually nothing to do with a belief that Torah and prayer and mitzvos protect them from it. That may be true for a rare individual like Rav Chaim Kanievsky, but not for the average person. People just don't really believe that and it's not what drives their behavior. They are also well aware of the many righteous Torah scholars who have died from Covid.
I've heard it claimed that as a community which is largely ignorant of (and dismissive towards) modern science, the chassidim just don't see any connection between their disregard of all health precautions and the Covid infections that they suffer. I find this difficult to accept. They do understand the concept of infection. They also generally have a high regard for doctors. Still, there is truth to the observation that the chassidic (and to some extent general charedi) community has not internalized the modern concern for general health, preventative medicine and safety precautions. But that's not the main explanation here.
It seems to me, and others that I've discussed it with, that there is another set of factors at work here. First of all, one must bear in mind that, just like with the modern phenomenon of mass kollel, it's not as though there was a planned strategy of how to respond to Covid. There was no council of chassidic rabbis and organizers debating what their community response should be. Rather, it occurred organically. 
Covid is a contagion. Aside from vaccines, which only recently arrived and are a whole separate discussion, the main way to fight it is to avoid large indoor gatherings. Now, large indoor gatherings are fundamental to charedi and especially chassidic communities to a degree that the rest of us cannot even begin to grasp. The yeshivos and the shuls are the primary focus of people's lives, and keep them in the safety of religious frameworks and away from the threats of internet and so on. Enormous weddings are a modern phenomenon, but they have taken on tremendous importance in chassidic communities. (And in a community where people have large families in crowded apartments without Netflix, keeping children in cheder and yeshiva is not just an educational priority, it's what stands in the way of insanity!)

So the strategies for fighting Covid would exact an enormous toll on the charedi way of life. And if there's one thing that charedim are good at - much better than Modern Orthodox and Dati-Leumi Jews - it's identifying threats to their way of life. To put it another way, someone reported the following statement by a charedi person: "If we need to stop being Chareidim to beat Corona, what are we fighting the disease for?" No, fighting Covid doesn't really force them to stop being charedi, but it causes enough of a challenge that it's understandable that they see it that way.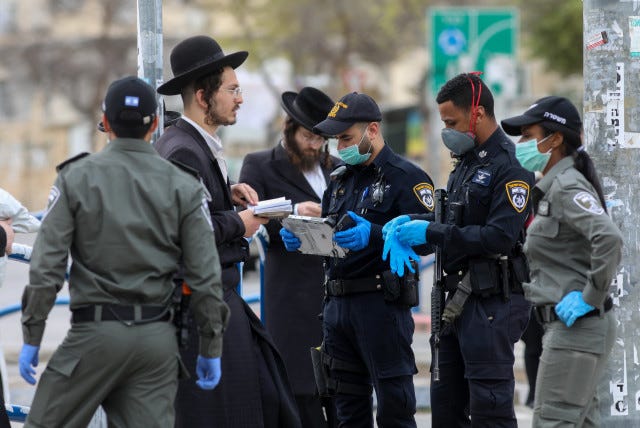 But there's more. For charedim in general and chassidim in particular, identifying and fighting against threats to their way of life forms a major part of their identity. As I described in my monographs on the Novelty of Orthodoxy and the Making Of Charedim, reacting against the modern world is the driving force in their society. They'll do it even when there is no particular innate reason, because of the benefits that Fighting In The Resistance brings to reinforcing their identity. As a charedi leader in Israel once said, "If the government tells us to learn Bava Kama, we'll learn Bava Metzia!" 
And so when a pandemic hits, the choices facing chassidim are as follows. They can cause tremendous harm to their way of life. Or, they can once again be heroes who are fighting against the goyim that are trying (for whatever reason) to cause tremendous harm to Yiddishkeit. It's a no-brainer.
What about the sickness and death that they suffer as a result - to a far greater degree than non-charedim? Well, they see that as an unfortunate but worthwhile price to pay, just as every society is willing to sacrifice lives for its greater values, whether wars or fast transportation. Besides, while attending funerals isn't fun, it gives an opportunity to cry about Divine punishments for bittul Torah and pritzus and Hashem's inscrutable ways, all of which further strengthen their identity. Getting into a fight with non-charedim and non-Jews about what they are doing further feeds in to their life's meaning. And they certainly don't care about the harm that they cause beyond their community.

That's why even something as simple and seemingly religiously harmless as wearing masks is a problem for many (though certainly not all) chassidim. There's a War to Save Yiddishkeit. You don't concede anything to the other side. You davka maintain your way of life in every way against attempts to change it.

So, what can be done about such a situation? Unfortunately, just like with the much more serious problem of charedim avoiding secular education and joining the professional workforce, not much. Dramatic and enforced legislation is very difficult to pull off when dealing with hundreds of thousands of people. And since they are a large voter bloc with simple demands, there's a big incentive for politicians to play along (which is why Bibi always wants charedim in his coalition).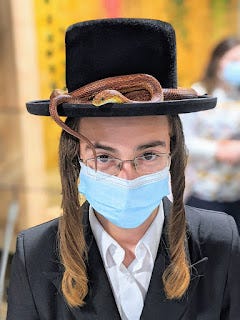 Short-term solutions are difficult. In the long term, the only thing that can work is encouraging a societal change in which they learn that not everything and everyone in the outside world is to be shunned and feared. That's something which, when I'm not writing this blog, I put a lot of effort into.
Coming soon: A very special announcement! If you'd like to subscribe to this blog via email, use the form on the right of the page, or send me an email and I will add you.