Discover more from Rationalist Judaism
Exploring the legacy of the rationalist Rishonim (medieval sages), and various other notes, by Rabbi Dr. Natan Slifkin, director of The Biblical Museum of Natural History in Beit Shemesh. The views are those of the author, not the institution.
Over 4,000 subscribers
Yeeeooowww!!!
Here's a video clip from my exciting leopard encounter on Friday. If you're reading this via e-mail subscription, you'll have to go to www.rationalistjudaism.com in order to watch it:


And here's a picture of one of my mementos from the experience: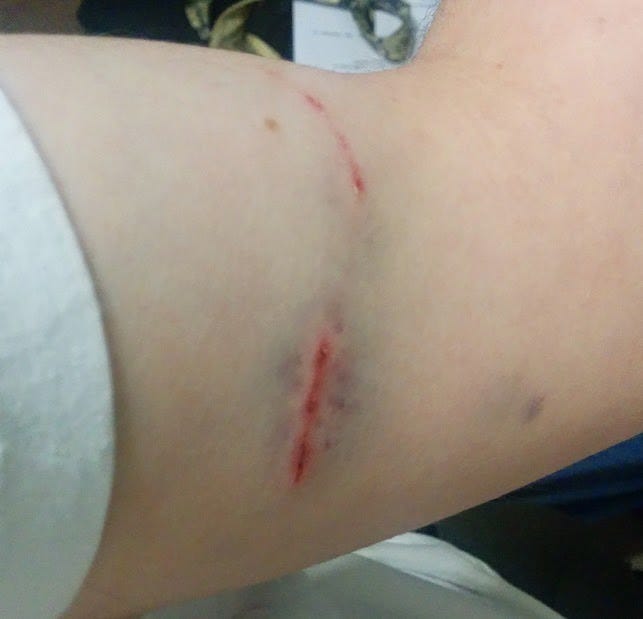 Thanks to Dr. Whats-her-name Jewish Doctor Neighbor for giving me a tetanus booster! And thanks to Rabbi Gavin Michal for taking me around.

"Be as brazen as a leopard... to fulfill the will of your Father in Heaven." (Mishnah, Pirkei Avos)

*   *   *

Amidst everything we do, we say Hashem, please help our soldiers bring our boys back home.