Discover more from Rationalist Judaism
Exploring the legacy of the rationalist Rishonim (medieval sages), and various other notes, by Rabbi Dr. Natan Slifkin, director of The Biblical Museum of Natural History in Beit Shemesh. The views are those of the author, not the institution.
Over 4,000 subscribers
Which is Greater, Learning Torah or Keeping Torah?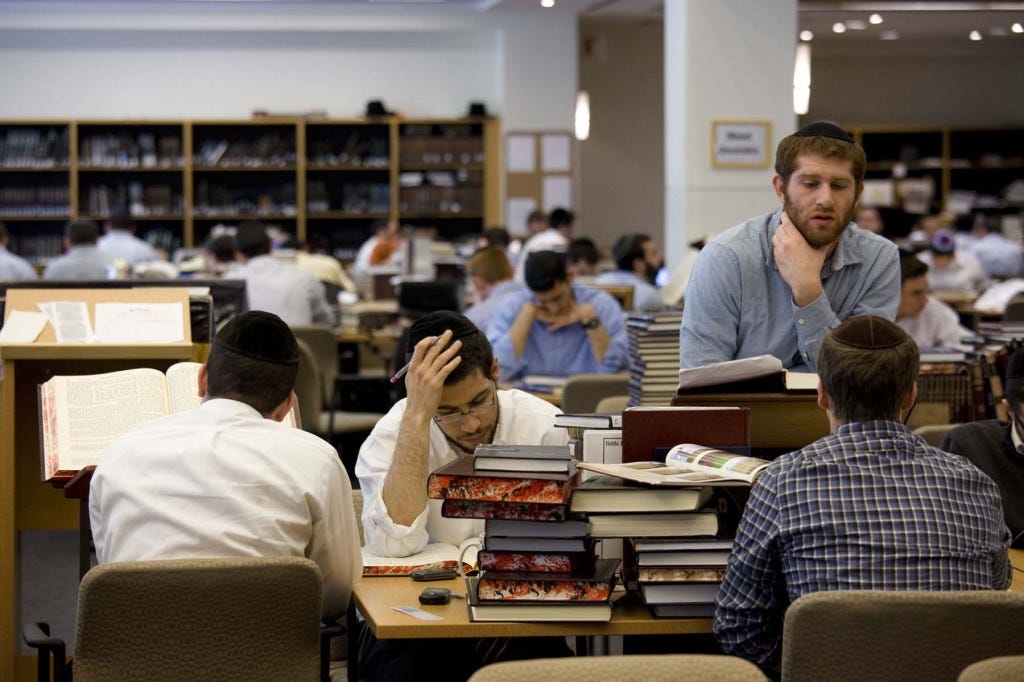 What is the goal and function of studying Torah? There are numerous sources in Chazal which imply that the (primary) function of studying Torah is in order to know how to observe it:

It is not the exposition that is the main point, but rather the actions. (Mishnah, Avot 1:17; similarly in Sifra, Acharei Mot 9)
Rabbi Eleazar said: What was the blessing that Moses first blessed upon the Torah? Blessed are You, God our Lord, King of the Universe, Who chose this Torah, and sanctified it, and desired those who fulfill it. He did not say "those who toil in it," and he did not say "those who contemplate it," bur rather "those who fulfill it"—those who fulfill the words of the Torah. (Midrash Rabba, Devarim 11:6)
Rava would often comment: The purpose of wisdom is repentance and good deeds—that a person should not read and study and then defy his father, his mother, his rabbi, and those greater than him in wisdom and numbers, as it says, "The beginning of wisdom is the fear of the Lord; all who practice it gain good understanding" (Tehillim 111:10). It does not say, "those who study it," but rather "those who practice it"—i.e., those who practice for its sake, and not those who practice not for its sake. (Berakhot 17a )
One of the most significant discussions relating to this point is in the Talmud's account of how a group of Sages debated whether studying Torah is greater than fulfilling it:

Rabbi Tarfon and the Elders were already gathered in the upper chamber of Nitza's house in Lod, when the following question was raised before them: What is greater, study or practice? Rabbi Tarfon answered, saying: Practice is greater. Rabbi Akiva answered, saying: Study is greater. All of them answered, saying: Study is greater, because study leads to practice. (Kiddushin 40b )
This dispute was resolved with the conclusion that study is greater. That would seem to indeed demonstrate that the study of Torah is an end unto itself, and is the highest form of human endeavor.

And yet matters become more complicated when this is considered carefully. The Talmud's conclusion is not merely that study is greater. It is that study is greater because it leads to practice. But if study is greater because it leads to practice, then this effectively means that practice is more important! Rabbi Dr. Norman Lamm, in his comprehensive and excellent study of this topic, notes that many authorities interpret the Talmud to mean that study is "greater" only in the sense that it takes precedence; you have to study the Torah in order to know how to practice it:

One could thus suggest, as indeed many have, that the assembly's preference for study is meant only in a chronological sense; it is to be propaedeutic to practice. To be sure, it is indispensable to practice and therefore has to come first, but it serves only as a means to achieve another end, namely, practice, which remains axiologically superior. (Torah Lishmah—Torah for Torah's Sake in the Works of Rabbi Hayyim of Volozhin and his Contemporaries, p. 141)
We see that the greatness of studying Torah is insofar as it teaches us how to fulfill the Torah, which is the ultimate goal. This is also seen in a passage discussing the form of praise that was set aside for King Chizkiyah:

"They honored (Chizkiyah) in his death" …- they put a Torah scroll on his bed, and they said, "This one fulfilled all that is written in this." But surely we do the same today (and thus it is no particular honor)? …We say that the person fulfilled the Torah, but we do not say that he expounded Torah (whereas with Chizkiyah, it was said that he expounded Torah). But did the master not say that learning Torah is great, because it leads to practice (and thus the praise given today of Torah scholars, that they fulfill the Torah, is even greater than that given to Chizkiyah)? This [that the greatness of study is insofar as it leads to practice] refers to one's own learning, and this [that Chizkiyah was honored with] refers to teaching others. (Bava Kama 17a)
Here we see a clear hierarchy. Fulfilling the Torah is greater than studying it; teaching others is even greater, because it leads many people to fulfill it. Again, we see that the greatness of studying Torah is because of how it leads to the fulfillment of the Torah, which is the ultimate goal.