Discover more from Rationalist Judaism
Exploring the legacy of the rationalist Rishonim (medieval sages), and various other notes, by Rabbi Dr. Natan Slifkin, director of The Biblical Museum of Natural History in Beit Shemesh. The views are those of the author, not the institution.
Over 4,000 subscribers
When Charedim Sideline Gedolim
There was a fascinatingly revealing symposium on the topic of chareidim in the Israeli workforce in Mishpacha magazine of Iyar 17/ May 6. The introductory article pointed out that "while no one factor is exclusively to blame for poverty, the linkage between poverty to single-income families and low workforce participation - mainly due to cultural norms and personal choices - is too strong to be ignored. While nearly 70 percent of chareidi women work, only 45 percent of charedi men have jobs."

Now, the linkage between not working and poverty may seem blindingly obvious. Yet many charedim will simply blame their poverty on the government or the stinginess of benefactors. So it is indeed significant that this article pointedly attributes the problem of charedi poverty to low workforce participation.

But things get much, much more interesting.



Following the introduction is a selection of interviews with "expert observers." First is Dr. Chaim Zicherman, a graduate of Chevron yeshivah who became a lawyer and is a spokesman for the "new charedim." He speaks about how there needs to be many role models of charedim who work in professional jobs, and about how charedim should enter the workforce early in order to have a chance of getting a job.


Then they interview Dr. Shlomo Swirski, a sociologist. He talks about the importance of all schools offering a curriculum that will give students the key to higher education. And he states that "charedim have to learn math and English because those are the tools that will enable them to enter the job market."

Next is Prof. Zvi Eckstein, former deputy governor of the Bank of Israel. He stresses the severity of the problem of poverty amongst charedim, he talks about how in the 1960s more than 70 percent of charedim were working, and he too stresses the importance of learning math and English.


Then comes Doron Cohen, who heads a project on "integrating charedim into society and the workforce" - a maskilic job description if there ever was one! He points out that "the government is not against the charedim" and that they simply want "to improve the standard of living and productivity of all the people in Israel." And he notes that even charedim who do work often do not earn much money, due to their lacking experience, qualifications, and social skills.


Finally, Mishpacha interviews Manuel Trajtenberg, a prominent Israeli economist who ran on the Zionist Camp list. He speaks about how "the minimum requirement is for charedim to gain proficiency in math, English, computers, and some of the sciences." He adds that he doesn't think "that has to contradict the credo of what it means to be charedi."

And that ends the symposium.

Wow!

Did you notice what did not appear in the symposium?!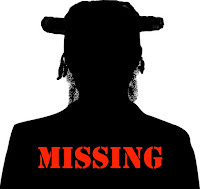 This is a charedi magazine, written by charedim, for charedim. Its official credo is all about Gedolim and Daas Torah. But where was the Daas Torah for this important symposium? Where were the interviews with Gedolim?! Or at least with other people representing the Gedolim, such as charedi MKs?

There weren't any, because all the Gedolim in Israel are vehemently against every one of the policies stated above. Rav Steinman - one of the more "moderate" of the charedi Gedolim - has repeatedly spoken out strongly against secular education and has denied any connection between secular education and parnassah. United Torah Judaism described Yesh Atid MK Rabbi Shai Piron as "the most dangerous man in Israel for the haredim" because of his intention to introduce math and English into charedi schools.

So what is going on? Jonathan Rosenblum often claims that the Gedolim secretly agree with the importance of integrating charedim into the workforce, but are unable or afraid to say so (and direct MKs in the opposite direction). As I've written in the past, I disagree; I think that Rosenblum is trying to rewrite the Gedolim in his image, due to his discomfort with their views.

Rather, I think that the Gedolim mean what they say. But what they say is utterly unreasonable from any kind of rational perspective, entirely incompatible with any kind of strategy for ending poverty, and impossible to incorporate into a symposium on this issue. And so Mishpacha magazine had no choice but to leave them out. Incredible!