Discover more from Rationalist Judaism
Exploring the legacy of the rationalist Rishonim (medieval sages), and various other notes, by Rabbi Dr. Natan Slifkin, director of The Biblical Museum of Natural History in Beit Shemesh. The views are those of the author, not the institution.
Over 4,000 subscribers
What Does One Say At A Time Like This?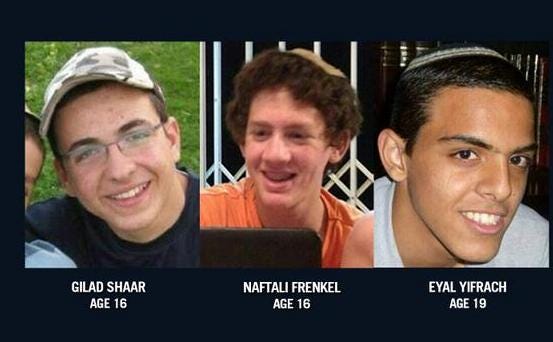 Someone asked me if I am going to be writing a post about the kidnapped boys. Like everyone else, I am consumed with worry, sadness, despair. But what's there to actually say?

I did draft a lengthy post about which responses classical Judaism maintains to be of help and which responses it does not maintain to be of help. But I was very, very uneasy about posting it, so I sent it to two very different people for their opinion, and both strongly advised me that now is not the time for such a discussion.

I'm not going to say what I think the IDF should do, because I'm not qualified to have any opinion on the matter, and what I say is in any case of no consequence.

I'm not going to sound off with criticisms of the Israeli government, or of the US government, because I don't see any point, and after reading "The Prime Ministers," I realize how different things are when you have to negotiate international politics.

I'm not going to post a hashtag "#bring our boys back", because I'm not personally convinced that that is a meaningful or respectful way to express solidarity, although I understand that others feel differently. And I'm certainly not going to post a "selfie" of me holding a sign with that message.

So what's there to say? Perhaps it is simply important for everyone to give public voice to their distress, and to add to raising global consciousness about the situation. (See this article by Shoshana Keats-Jaskoll for an articulate expression of the public mood.) Like everyone else, I am in anguish, and I hope and pray that our boys will return home safely. And I wish much strength and success to our troops that are working so hard, under such difficult and dangerous conditions, to get them back.