Discover more from Rationalist Judaism
Exploring the legacy of the rationalist Rishonim (medieval sages), and various other notes, by Rabbi Dr. Natan Slifkin, director of The Biblical Museum of Natural History in Beit Shemesh. The views are those of the author, not the institution.
Over 4,000 subscribers
Were Chazal Able To Extract Science From Torah?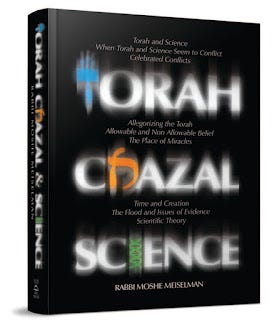 Let's get back to my multi-part critique of Rabbi Moshe Meiselman's Torah, Chazal and Science. On p. 4, after quoting various Midrashim about Torah being the blueprint of the world, which Rabbi Meiselman (like many others) understands to mean that it encodes all scientific knowledge, he claims as follows:
...It should come as no surprise, then, that we find so many incidents recorded in the Gemara and midrashim in which our Chachamim were able to derive facts about the physical world directly from the Torah.
Unfortunately, this claim is entirely false. Not only do we not find "so many" such incidents; we do not find a single one. That is, we know of no case where Chazal extracted information about the natural world from the Torah and it turned out to be correct. On the other hand, we know of several cases where Chazal extracted information about the natural world from the Torah and it does not appear to be correct (and can only be made irrelevant via strained apologetics which require claiming that the Rishonim did not explain the Gemara correctly).

In this post, we shall discuss the first example brought by Rabbi Meiselman, concerning the gestation of the snake. Here is the passage brought in the Gemara (R. Meiselman brings a lengthier version from the Midrash):

(The gestation period for) a snake is seven years… How do we know this? Rav Yehudah said in the name of Rav…: As it says, "You are cursed from all the domestic animals and from all the beasts of the field" (Bereishis 3:14). If the snake is cursed more than all the domestic animals (which have a gestation period of at least five months), then surely all the more so it is cursed more than the wild animals (whose minimum gestation period is only 50 days)! Rather, it tells you that just as a domestic animal is cursed seven times more than a wild animal – namely, the donkey (which has a gestation period of one year) and the cat (whose gestation period, according the Gemara earlier, is 52 days) – so too is the snake cursed seven times more than the domesticated animal, which results in seven years. (Talmud, Bechoros 8a) 
The problem, as acknowledged by Rabbi Meiselman in a footnote, is that the gestation period of snakes is not seven years. (Sometimes, snakes can store their sperm for several years, but this does not help us; firstly, the majority of snakes do not store the sperm at all, and when it does happen, it can be for less and more than seven years.) Rabbi Meiselman addresses this problem as follows: "But again it must be recalled that Chazal were speaking of a specific species, the identity of which is unknown to us and under conditions unknown to us." Yet this is just as unreasonable as positing that the atalef of the Gemara is a platypus. If the Gemara had meant to refer to a particular and very unusual type of snake, it would have said so. Instead, it used the generic term nachash.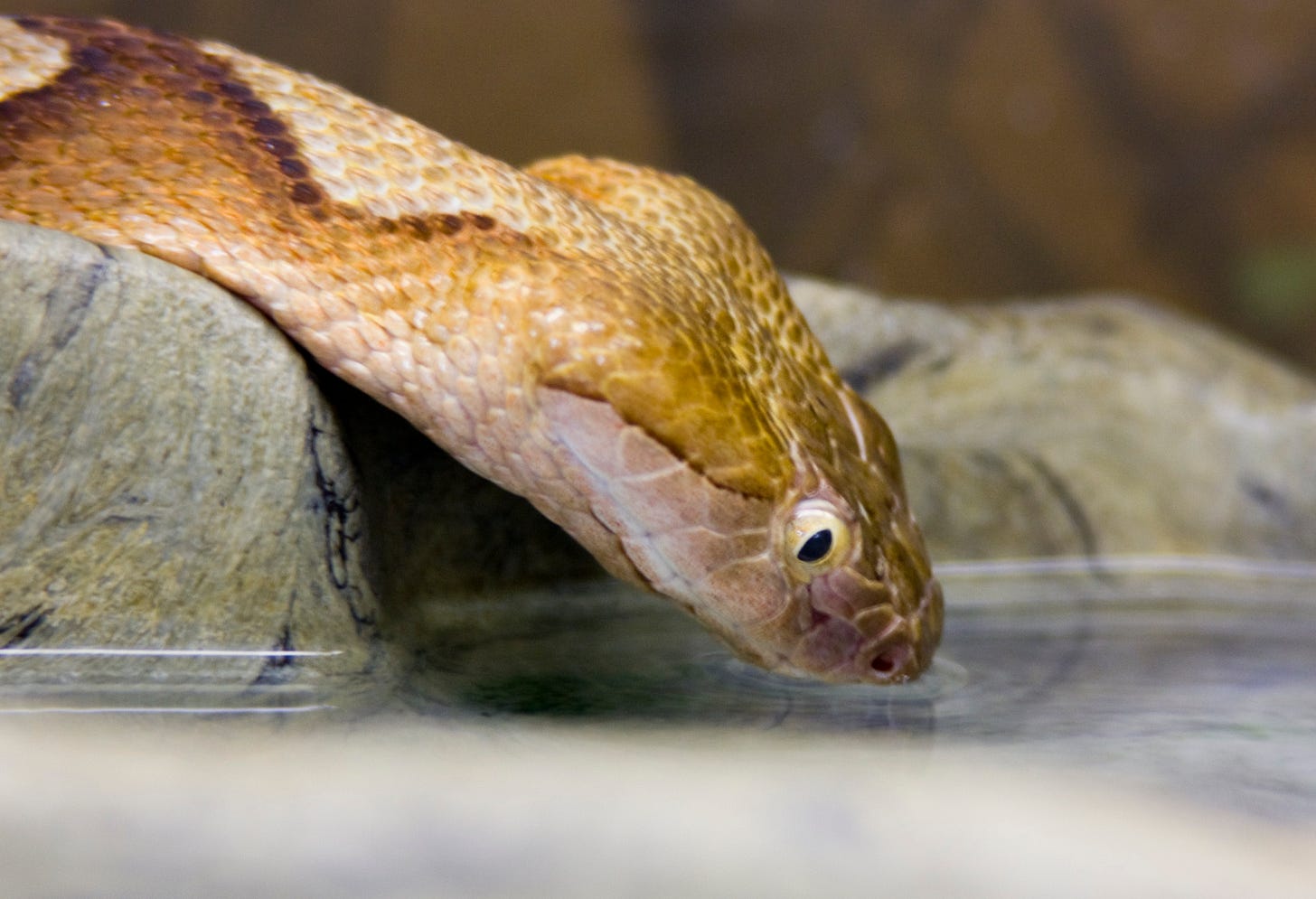 Furthermore, as a reader here once pointed out, there are other inaccurate statements in the Gemara about snakes. Chazal warn against drinking from an unattended wine glass unattended, in case a snake dripped venom into it, and they likewise warn against eating fruit with punctures in it, lest snakes injected venom there. But snakes do not drink with their mouths open, do not bite fruit, and their venom is perfectly safe to ingest; it is only dangerous if it enters the bloodstream. So Rabbi Meiselman's hypothetical unknown particular species of snake that is strangely unspecified and which gives birth after exactly seven years now also has a number of other characteristics that are completely at odds with all the thousands of species of snakes known to science. There is probably no point at which Rabbi Meiselman feels he is straining credulity; but for the rest of us, he passed that point long ago.

Rabbi Meiselman says that his point is not to prove Chazal's knowledge of nature from this Midrash, but only to show that they claimed their knowledge to be derived from Torah. But that doesn't help very much, when every indication is that they were not able to derive this knowledge correctly! (With regard to what is going on in the Gemara, and especially the longer version in the Midrash brought by Rabbi Meiselman, see Rabbi Josh Waxman's analysis.)

Note too that this very same page of Gemara discusses the gestation period of other animals (as discussed in an earlier post):

The [gestation period of a] fox and all kinds of creeping creatures is six months... The [gestation period of] small clean animals is five months... The [gestation period of] large unclean domestic animals is twelve months... The [gestation period of] clean large cattle is nine months... The [gestation period of the] wolf, lion, bear, leopard, cheetah, elephant, and monkey is three years...
Rabbi Meiselman only references this Gemara in a footnote, on p. 6, where he presents two possibilities. One is that the Gemara is not talking about the length of gestation, but rather "some other aspect of the reproductive process." This vague speculation does not seriously address the issues. What other aspect could be reconciled with these statements? What aspect of the reproductive process can be said to be fifty days with a dog, six months with a fox, and three years with a wolf? Furthermore, this does not address the other problematic statements on this page of Gemara, such as that any species in which the male has internal genitalia (which includes elephants!) lays eggs, or that camels mate backwards, or that any two types of animal that mate in the same position and have the same gestation period can interbreed.

Rabbi Meiselman's other suggestion is that "the facts of nature have simply changed over the years." This claim (which is ironically often advanced by those who simultaneously argue that evolution is scientifically impossible) cannot be taken at all seriously by anyone even remotely familiar with zoology. Elephants used to lay eggs, but no longer do so? Countless species used to be interfertile, but are no longer interfertile? Camels used to mate back-to-back, but now awkwardly twist themselves around to mate front-to-back? Wolves, which are genetically virtually identical to dogs, used to have a gestation period of three years?!

Were Chazal able to extract scientific knowledge from Torah? The only honest answer to that appears to be no. But let us phrase the question a little differently. Did Chazal consider themselves able to extract science from Torah, and if so, to what extent and to what degree of reliability? And to what extent was their self-assessment accepted or disputed by later authorities? There are indeed certain indications that Chazal did consider themselves able to reliably extract science from Torah:

The Emperor once asked R. Joshua b. Hanania: 'How long is the period of gestation and birth of a serpent'? — He replied to him: 'Seven years'. 'But did not the Sages of the Athenian school couple' [a male serpent with a female] and they gave birth in three years'? — 'Those had already been pregnant for four years'. 'But did they not have sexual contact'? — 'Serpents have sexual intercourse in the same manner as human beings'.'But are not [the sages of Athens] wise men [and surely they must have ascertained the true facts about the serpent]'? 'We are wiser than they.' (Bechoros 8b)

On the other hand, the fact that they argued with each other about facts such as the path of the sun and the source of rain means that they acknowledged that they weren't necessarily correct in their exegeses. And indeed, Rabbi Yehudah HaNasi conceded that the non-Jewish astronomers were correct about where the sun goes at night, even though the Jewish sages had connected their view to a Scriptural exegesis. It would seem that although where Jewish pride was at stake, Chazal insisted on their superiority, otherwise they acknowledged that their methodology would not necessarily yield correct results. As indeed it didn't.