Discover more from Rationalist Judaism
Exploring the legacy of the rationalist Rishonim (medieval sages), and various other notes, by Rabbi Dr. Natan Slifkin, director of The Biblical Museum of Natural History in Beit Shemesh. The views are those of the author, not the institution.
Over 4,000 subscribers
Voting Realistically
In my post of last week, I argued for voting strategically instead of ideologically. Ideologically, I identify with the normative dati camp. But there is an enormous problem with the charedi world growing exponentially and yet detracting from the economy. And from a security perspective, there didn't seem to be any significant difference between the main parties. So I thought that it would be strategically wise to vote for a party that would exclude UTJ and Shas from the coalition, and force a change in the charedi education system.

I have since come to a different realization. First, it is also plausible that either Ganz or Lieberman would be willing to sit with UTJ and Shas in the coalition, notwithstanding some of their past statements. Second, there is just as plausible a case to be made that an approach such as that of Yemin HaChadash would do more to ensure education for charedim and integrate them into the workforce than the hostile or even disinterested approach of others. In addition, I decided that a Ganz-led government seems to be a bit more of a security risk than I had previously considered.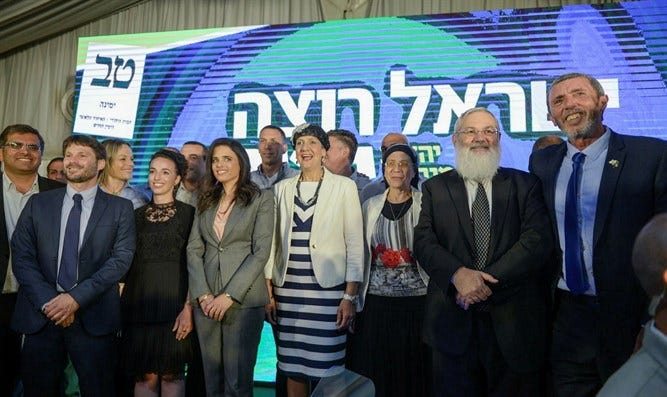 Basically, there are all kinds of speculative arguments that can be made, and no absolutely clear way to see how the problem will be solved, nor who is best equipped or most motivated to solve it. So instead of speculative strategic voting, I might as well just vote for the party whose values I most strongly identify with. Which is the one that I perceive as having a reality-based approach to security, strong Jewish values, a desire to improve the lives of as many people as possible, and a strategy to do that. To my mind, this is best accomplished by Yamina. (It has some people in it that I am really not enthusiastic about, but every party is like that.)

For those who are still undecided - as long as you're voting for a Zionist party, then no matter which one it is, I urge you to go and vote! And don't forget to also take advantage of the day to visit the Biblical Museum of Natural History; we have an English tour at 10am and a Hebrew tour at 11:30. Write to office@BiblicalNaturalHistory.org to book!