Time for Battle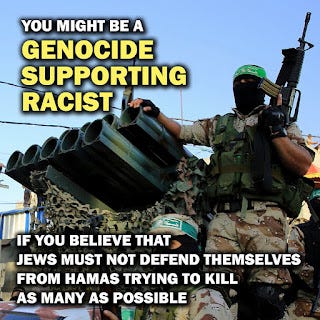 Israel is involved in several wars right now. There are the violent thugs attacking people all around Israel. There are the rockets being fired from Gaza. And there is the international war against the legitimacy of Israel's position.
Some people think that the latter war is futile, but that's not true. There are many people whose minds it is impossible to change, but not everyone. Not to mention that there are politicians who make decisions solely based on how much noise is being made by each side.
There's many excellent essays about the legitimacy of Israel's position. But I've noticed that in this day and age, it's bite-sized graphics that seem to play an important role. So I came up with a few, which I've posted here. Please forward them via WhatsApp/ Twitter/ Instagram/ Facebook, and so on.
Meanwhile, at the Biblical Museum of Natural History, we've been hosting subsidized visits from families escaping the trauma of their homes in the Gaza periphery and in Lod (see the picture below). If you'd like to join those sponsoring trips for these families (it's $100/ 360 NIS per family), please donate at this link.
Wishing you all a Chag Sameach, and may we enjoy peaceful times.