Discover more from Rationalist Judaism
Exploring the legacy of the rationalist Rishonim (medieval sages), and various other notes, by Rabbi Dr. Natan Slifkin, director of The Biblical Museum of Natural History in Beit Shemesh. The views are those of the author, not the institution.
Over 4,000 subscribers
The World Wide War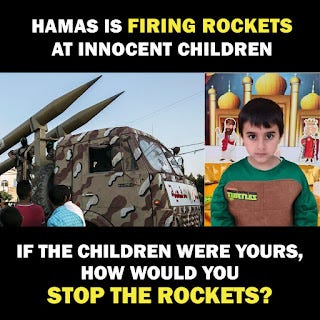 Over the last few days I have spent quite a bit of time trying to defend Israel on the internet, particularly on Facebook. It's been incredibly emotionally draining and depressing. Still, I do feel that all of us (if we are not in the IDF) have an obligation to spend time doing this. Wars today are not only fought on the physical battlefield; they are heavily influenced by political battles, which in turn are influenced by battles on the World Wide Web. 
It's a milchemet mitzvah, and we must all do our part. To be sure, it's impossible to change the minds of most people, but you never know who you might be influencing. And it's also important to boost morale among loyal Jews. One comment that I wrote on a nasty post by Shaun King received over a thousand "likes"!

In the course of these arguments, I've learned some interesting things, which have led me to develop new strategies. You have to realize that not all opponents of Israel are the same. Some are raging Islamists/ antisemites (with whom there is absolutely no chance of influence), and others are just people caught up in the zeitgeist. And so I think that we should try to tease these groups apart - firstly, to be able to ignore those with whom there is absolutely no chance of influence, and second, to use the first group's extremism as a way to wake up the others as to whom they are getting in bed with.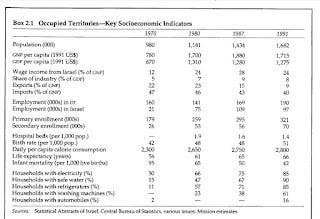 One of these is immediately get to the extreme of the other person's position. Many people talk about Israel's actions at Al-Aqsa, or other forms of oppression of Palestinians. There isn't much point arguing against that (but if you want to, the chart on the right may be helpful. and here's a link to a very important report by Amnesty International about the suffering of Palestinians caused by other Palestinians). Instead, it's better to do one or both of the following: to spell out clearly what they are justifying, and/or to draw out clearly what they are really objecting to.

The former, spelling out clearly what they are justifying, is done by making comments such as this:
So, you're saying that because the Government of Israel committed various wrongdoings against Palestinians, it's legitimate for Hamas to fire rockets at men, women and children. Got it.

For the Islamists/ antisemites, the answer is yes, that's legitimate. But hopefully other people will see that there is something wrong here.  (I saw one writer claim that "we can't morally judge people in the Palestinian's position"; yet he was perfectly happy to morally judge people in Israel's position!)

The other approach is to draw out clearly what they are really objecting to. Many people may initially express their grievance against Israel in terms of Sheikh Jarrah or Israeli "ethnic cleansing" of Palestinians, but what they really object to is Israel's very existence. It's usually not difficult to get them to admit that. And so then there's the irony of them claiming that Israel is evil because it engages in ethnic cleansing, but they are saying that they want to ethnically cleanse Israel of Jews! I've been in threads where Western critics of Israel are claiming that the Palestinians just want to live in peace, but you can simply point out to them that in the very same thread there are countless Arabs saying that they want to drive the Jews out of Israel.

Thus, you can simply paraphrase your opponents' arguments as follows:

Short version: The Jews had no right to escape persecution and return to their ancient homeland, and so they are not allowed to defend themselves against rockets being fired at them.
Again, this is something that for hardcore Islamists and antisemites, the answer is, "Yes, exactly!" (because they deny that Jews ever lived in Israel). But hopefully other people will have pause to consider, especially in the face of Islamists showing their true colors. And even if they don't - even if I am being completely naive in thinking that we can affect anyone else - it's important for us to crystallize the real issues.
If you'd like to subscribe to this blog via email, use the form on the right of the page, or send me an email and I will add you.