Discover more from Rationalist Judaism
Exploring the legacy of the rationalist Rishonim (medieval sages), and various other notes, by Rabbi Dr. Natan Slifkin, director of The Biblical Museum of Natural History in Beit Shemesh. The views are those of the author, not the institution.
Over 4,000 subscribers
The Wonder of Wyoming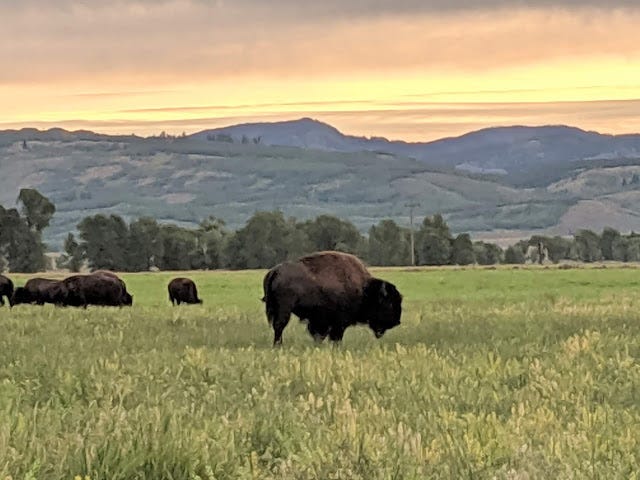 Last week I was with my wife's family on an absolutely spectacular vacation in Wyoming, with the Rustic Elegance kosher program. Here are some photo highlights: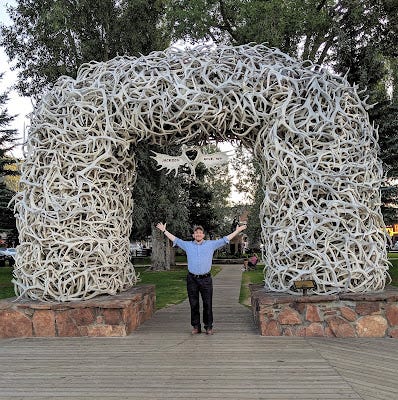 The town square in Jackson. That's a lot of antlers! Some people react by saying how terrible it is that so many elk were hunted. But in fact not a single elk died for this - they shed their antlers annually.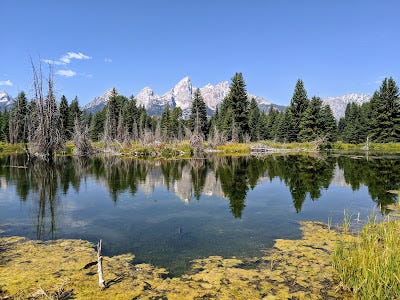 Schwabacher's Landing in the Grant Teton National Park was perhaps the single most beautiful natural scene that I have ever seen. What made it even more incredible is that this lake was created by beavers, whose lodge can be seen slight to the left of center.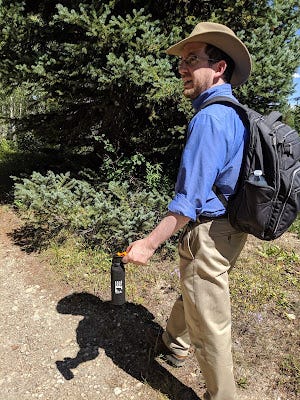 Hiking in Yellowstone, with bear spray.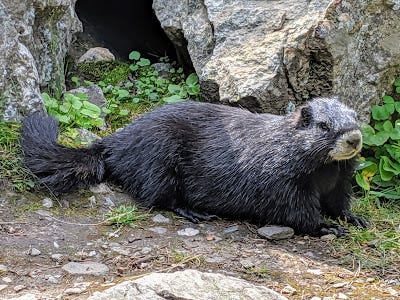 This marmot was completely unafraid and I was able to stand within three feet of it!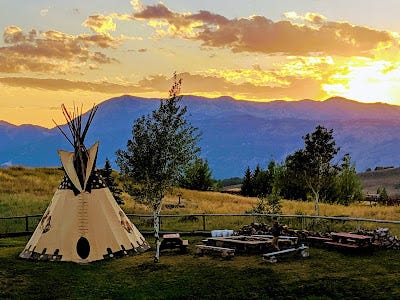 Teepee at the Spring Valley Ranch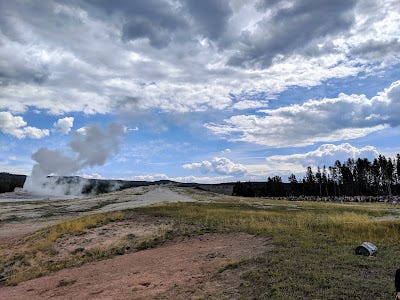 Old Faithful prepares to erupt. Note the vast crowd watching!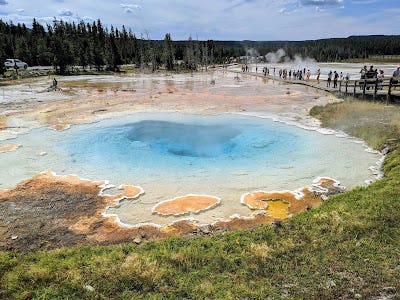 One of the scaldingly hot thermal springs in Yellowstone. Beautiful, but deadly. Many people have died by jumping or falling into these.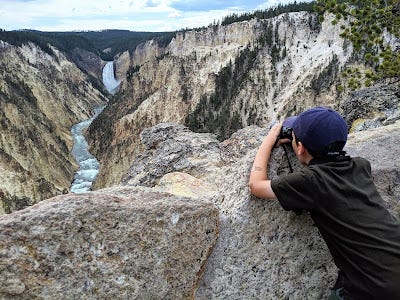 My youngest looking out at the vast beauty of Yellowstone's Grand Canyon.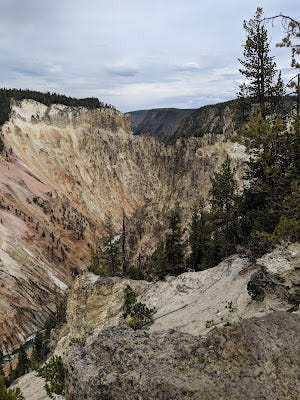 Another part of the Grand Canyon. This picture does absolutely zero justice to the incredible scale of this scene. If you click on the picture and enlarge it, you can make out the tiny trees in the far bottom of the valley.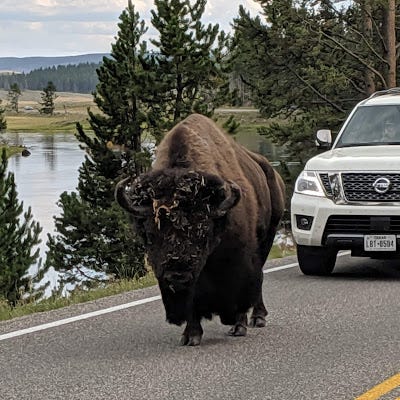 Bison blocking traffic in Yellowstone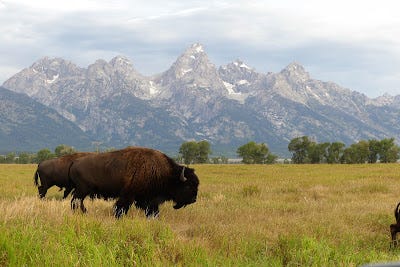 Bison in the foreground, Teton mountains in the background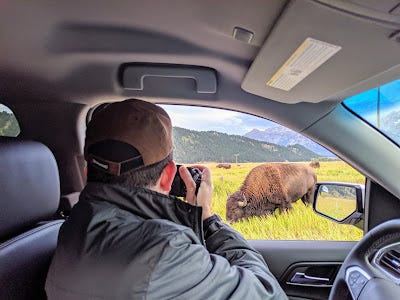 Finding a huge herd of bison, surrounding my car, was incredible!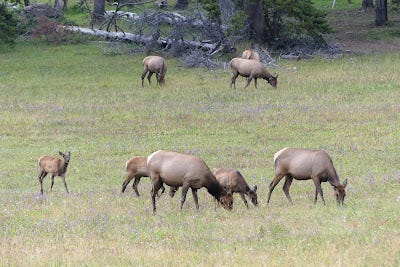 A herd of elk (females and juveniles, hence no antlers)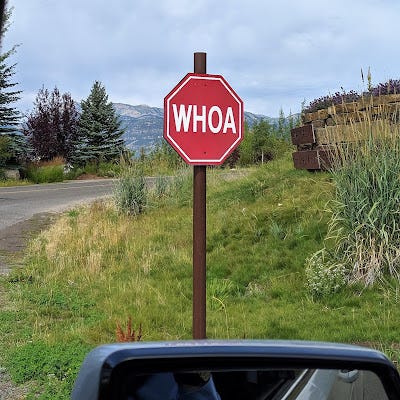 Wyoming stop sign.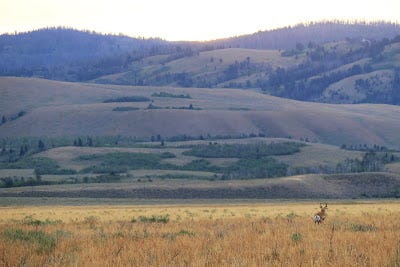 A pronghorn antelope in the appropriately named Antelope Flats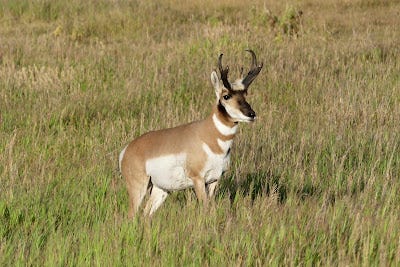 A closer view of the pronghorn, second-fastest land animal in the world, and very beautiful.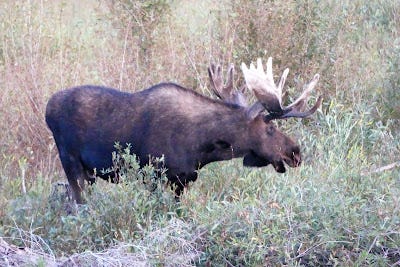 A bull moose! Not an easily animal to find. Thanks to R. Yitzi Kessock of Rustic Elegance for showing me exactly when and where to find it.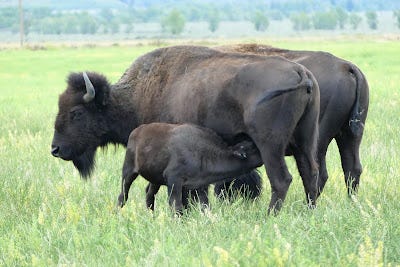 A female bison and her suckling calf.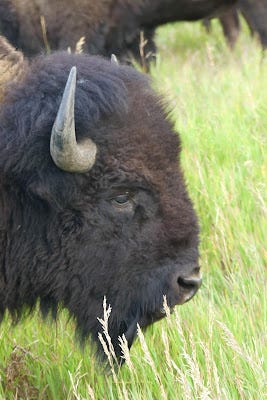 A bison's head is truly extraordinary.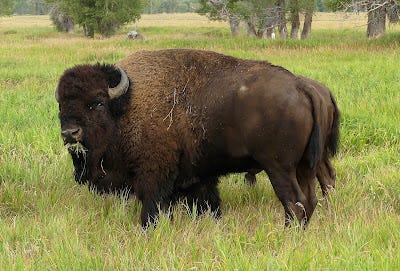 Large male bison with a mouthful of grass.
I also attended part of a rodeo. This was an experience which raised several questions, which I plan to discuss in a future post. Meanwhile, if you're able to visit Wyoming, I strongly recommend it!