Discover more from Rationalist Judaism
Exploring the legacy of the rationalist Rishonim (medieval sages), and various other notes, by Rabbi Dr. Natan Slifkin, director of The Biblical Museum of Natural History in Beit Shemesh. The views are those of the author, not the institution.
Over 4,000 subscribers
The Strangest Segulah Ever?
(Note to those who wrote in about the book sale - your orders will be fulfilled. Stay tuned for another book sale, this time also including my other books, which I will probably announce tomorrow.)

What's the strangest segulah you've ever heard of? Last week, I picked up a book entitled To Fill The Earth: 277 Segulos and Advice on Fertility Issues, In Personal Consultation with Maran HaRav Chaim Kanievsky, Shlitah. Opening it at random, my eye fell upon the following segulah, in a chapter entitled "Segulos Pertaining To Food":

"A dried pig's testicle, pulverized and ground up, will help a woman conceive. If the right testicle is used, a male child will be born; if the left testicle is used, a female child will be born (Segulos Yisrael, ma'areches os ayin, from the sefer Mar'eh Yeladim)."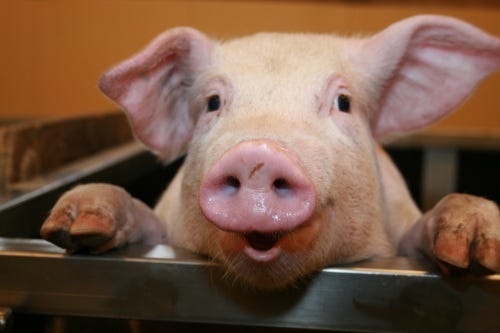 Note that there is no kashrus problem here, for reasons that are too complex to get into right now. Still, I highly doubt that pig's testicles, whether the right or the left, are actually directly efficacious at causing a woman to conceive. Of course, they are equally unlikely to cause any harm (unlike one of the other segulos mentioned - carrying mercury in one's pocket).

What about the psychological effects? Placebos can be immensely powerful, perhaps even to the point of helping a woman conceive. But I wonder if advising people to run after all kinds of weird segulos has a net psychological benefit. Furthermore, strengthening the segulah mindset may put people who are in a difficult situation, and thus vulnerable, at risk of being financially preyed upon by those who sell charms, witchcraft, blessings, and who psychologically terrify these poor people.

On balance, I think that if one is advising people on spiritual acts to do to accompany their medical efforts, the things to recommend are those that are part of classical Judaism: repentance, prayer and charity. The pig's testicles are probably best left with the pig.