Discover more from Rationalist Judaism
Exploring the legacy of the rationalist Rishonim (medieval sages), and various other notes, by Rabbi Dr. Natan Slifkin, director of The Biblical Museum of Natural History in Beit Shemesh. The views are those of the author, not the institution.
Over 4,000 subscribers
The Museum Is ROCKING!
This is an incredible week at The Biblical Museum of Natural History. We've broken all our records - most people in a single tour, most tours in a day, most visitors in a day. Below are some highlights from the past three days. There are still some openings for tomorrow and Thursday - if you'd like to come, call 073-213-1162 or email office@tevatanachi.org to book your spot!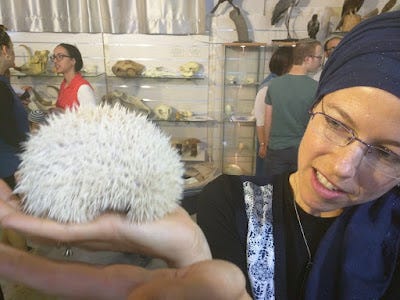 This is our first visitor to be brave enough to handle a hedgehog without gloves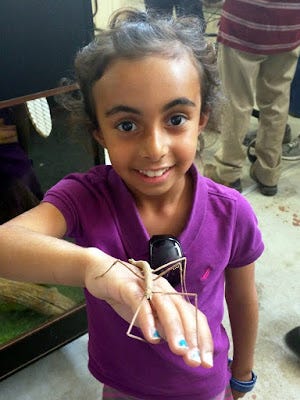 Making a new friend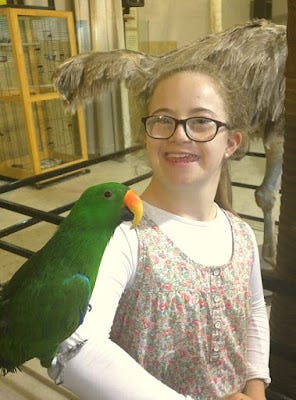 A special encounter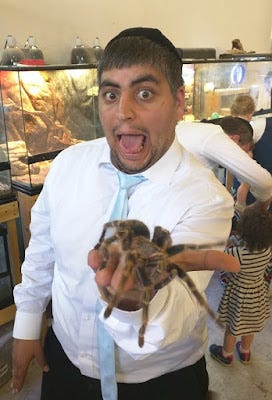 AAAARGH!!! IT'S A HORRIBLE HAIRY THING!!! screamed the tarantula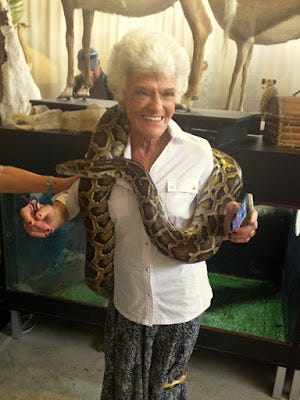 Golden girl!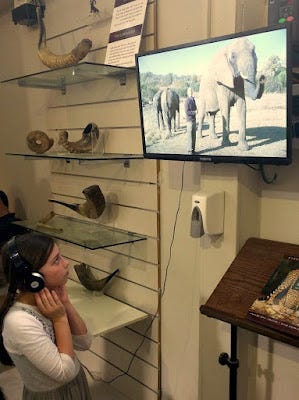 A young visitor enjoys one of our new video displays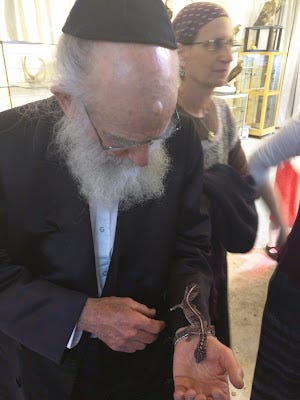 Mesmerized by a gecko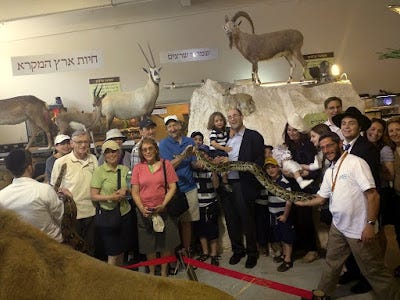 Rabbi Meir Soloveitchik with his congregants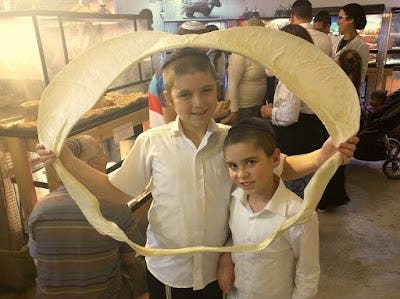 Open wide!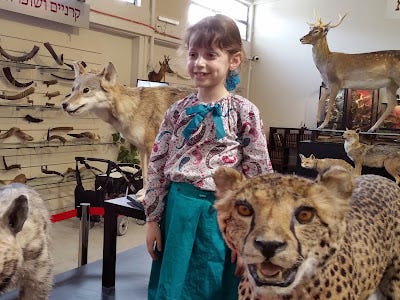 Amongst the vilde chayos!