Discover more from Rationalist Judaism
Exploring the legacy of the rationalist Rishonim (medieval sages), and various other notes, by Rabbi Dr. Natan Slifkin, director of The Biblical Museum of Natural History in Beit Shemesh. The views are those of the author, not the institution.
Over 4,000 subscribers
The Invisible Women
The phenomenon of Charedi and Yeshivish magazines refusing to print pictures of women is well known. Still, perhaps people do not realize the extent of this absurdity. I've been collecting examples of this over the years, which I am sharing in this post. Before doing so, I would like to point out two things.

First of all, while for men this may be amusing or frustrating, for women it can be a source of immense pain, as well as other harmful effects. Do not make the mistake of underestimating how much harm this phenomenon causes. Devaluing a person's existence is one of the most painful things to do to a person. I've had a taste of what it feels like to be erased, and it's something that I wouldn't wish on anyone (well, maybe on some people).

Second, for a number of reasons, it's important to understand both why this phenomenon exists, and what precisely is wrong with it. I will be addressing this in a future post.

And now, for the photos:

1. At Least You Can See Her Chair?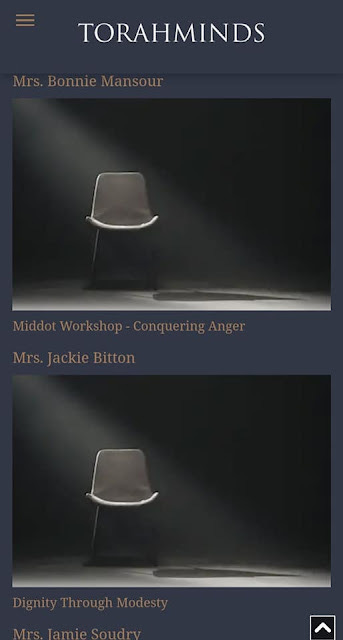 2. These Women All Look Strangely Similar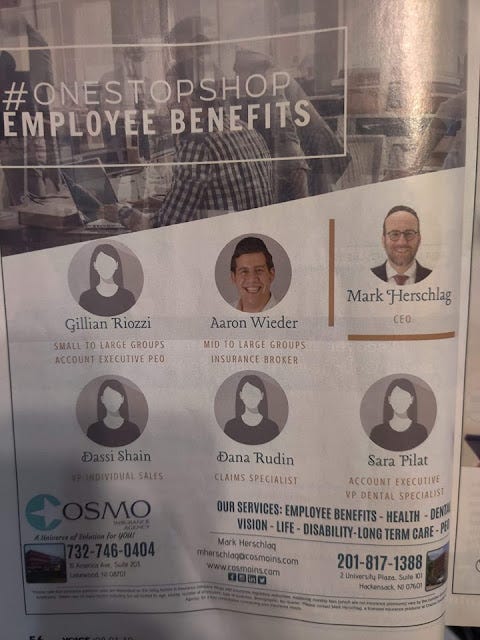 3. Even Playmobil Females Must Disappear!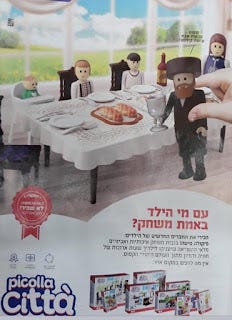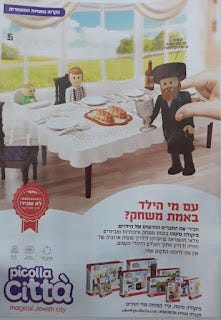 4. Someone Missed Their Own Wedding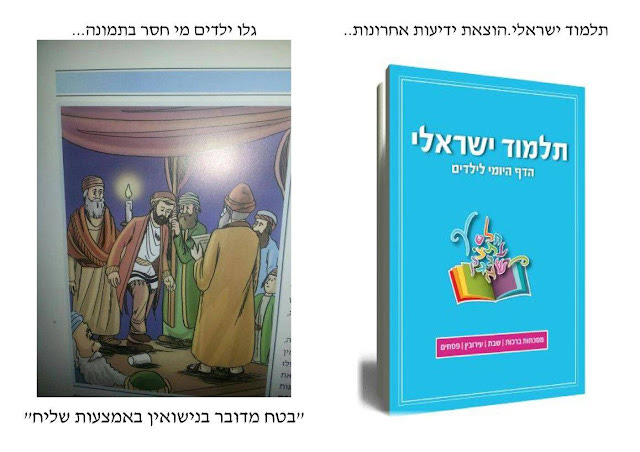 5. The Horror Movie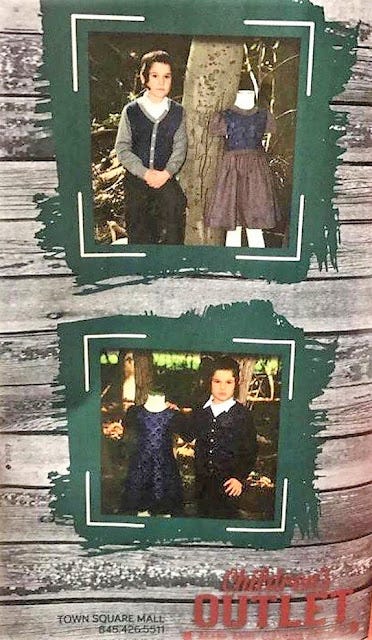 6. Who Can Find A Valorous Woman? Nobody, Apparently.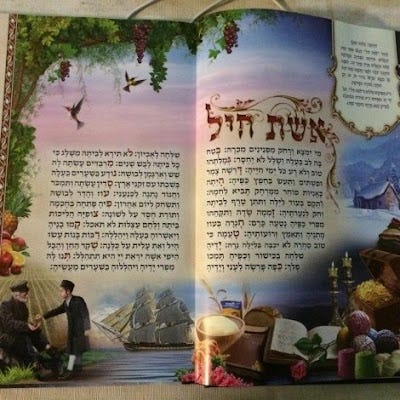 7. My Two Dads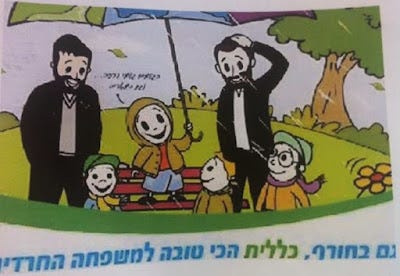 8. The Midwives' Accessories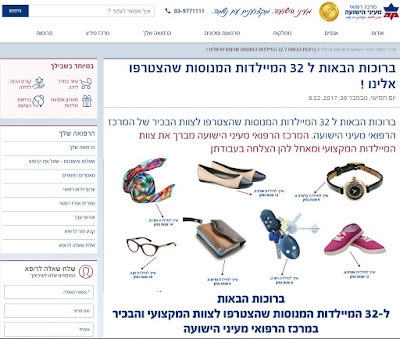 9. Happy Homosexual Family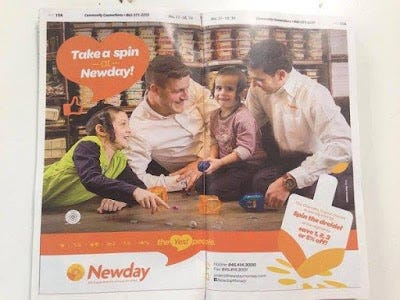 10. Goodbye Shoes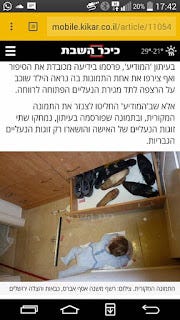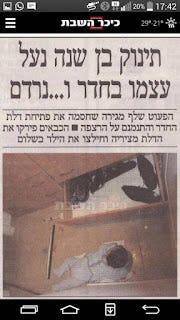 11. Where's Hillary?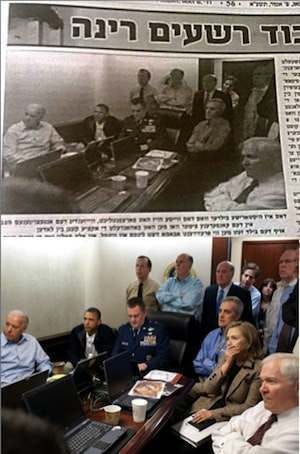 12. Those Sure Are Strange-Looking Women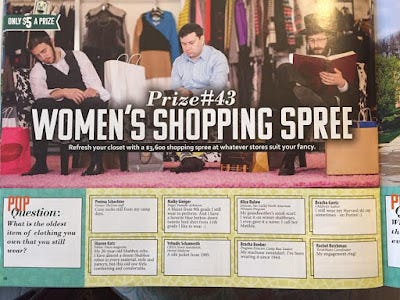 13. Don't Mothers Give Advice To Their Daughters?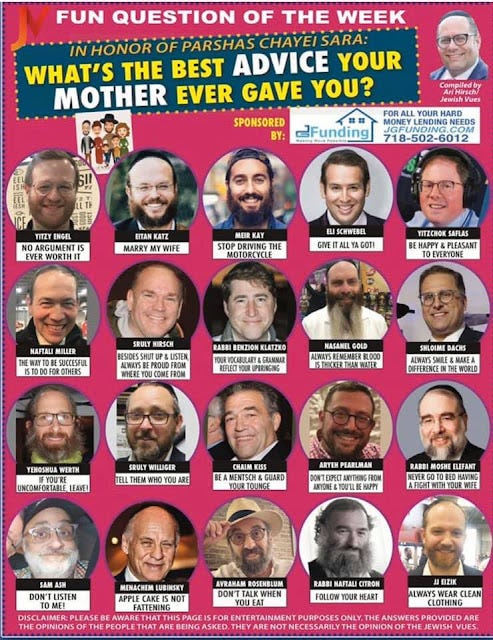 14. It's All A Blur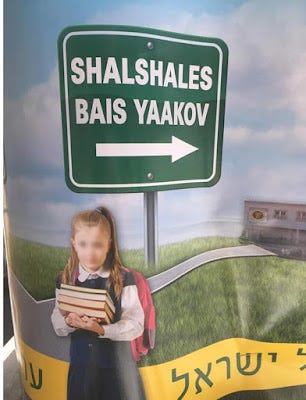 As I mentioned, I will soon be publishing posts on both what exactly is wrong with this phenomenon, and also why this phenomenon exists. You can subscribe to this blog via email using the form on the right of the page, or send me an email and I will add you.

(Meanwhile, there are plenty of resources on this topic available at https://www.chochmatnashim.org and at https://www.frumwomenhavefaces.com.)