The Inauguration - At Last!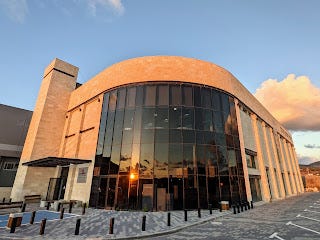 After extensive Covid-related delays, I'm thrilled to announce that the official Inauguration Ceremony of the new Biblical Museum of Natural History is taking place later this month! This celebrates our move to our spectacular new home, the result of unimaginable hard work and overcoming challenges, and the efforts and support of many different people. And the results speak for themselves! The new facility is breathtaking, and the many thousands of visitors who have already experienced it give rave reviews. The growth this last year has been extraordinary - not just in terms of numbers of visitors, but also in terms of the many different programs and collaborative partnerships that we have launched.

The ceremony is honoring Mr. Lee Samson, the Chairman of the Board of the Torah and Nature Foundation, which oversees the museum's operation, on the occasion of his 75th birthday. A related event, livestreamed to people unable to physically attend the inauguration, will take place in December.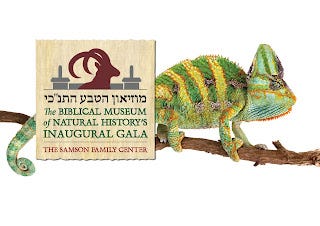 For obvious logistical reasons, invitations are necessarily limited. Aside from various guests from the fields of government, education, tourism, culture and wildlife conservation, we are honored to invite our museum patrons. Those of you who are already patrons should have received the invitation with the details of the event. Information about becoming a patron can be found at this link.
I'd like to take this opportunity to thank everyone who has supported us in various ways - and if you're able to make a donation to the museum in honor of this very special event, that would be greatly appreciated. We are, thank God, making tremendous accomplishments in inspiring and educating the full spectrum of society about Torah and nature - it's an amazing thing to be a part of!