The Illumination on the Ark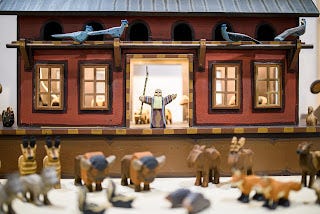 Back to Noah's Ark! The Torah relates that God instructed Noah to make "tzohar," "illumination," for the ark. What is this illumination? Chizkuni says that the simple explanation is that it refers to preparing oil for lamps. Better known is Rashi, citing the Midrash, who presents two views as what this means. One view is that it was a window (which some commentaries explain to be many windows); the other is that it was a precious stone which provided illumination. The commentaries suggest that the reason for the latter view is that Noah was not righteous enough to deserve to see the punishment inflicted upon the rest of the world, and thus the ark did not have windows. (There are also all kinds of beautiful homiletic explanations of these views.)

Of course, the question that many people will ask here is that surely gemstones only reflect light and do not actually generate it. Accordingly, it would seem that mystics will explain it as a supernatural phenomenon, while rationalists would take it as another example of an incorrect belief about the natural world - and as usual, one that was extremely prevalent in antiquity.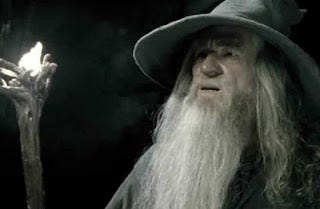 But it's not so straightforward. The Midrash further elaborates: "R' Pinchas said in the name of R' Levi: The entire twelve months Noah was in the ark, he did not need the light of the sun in the day or the moon at night. Rather, he had the gem, and he relied on it. When it was dim, he knew it was day, and when it was bright, he knew it was night."

Now, this initially seems a strange explanation, which is the opposite of what one might expect - surely if the point of the stone was to provide illumination, then it should be bright during the day, not at night. However, the commentaries explain that there was tiny amounts of light entering the ark through cracks in the walls, which meant that the light generated by the gemstone was less noticeable during the day. Only when there was no light at all from outside was the light generated by the gemstone noticeable. (The Midrash says the same about candles that Rav Huna lit in a cave.)
In fact, there are minerals that really can emit light. Some glow when heated (even with slight amounts of heat such as that from one's hand), some provide luminescence under ultraviolet light, while others store light that is received and emit it later. However, the light emitted in such cases is minimal. And yet this may be a viable explanation of the Midrash. Note that the Midrash does not say that the gem was emitting light for enabling activity - it says that the function of the light was merely to demonstrate that it was night-time. Accordingly, when there was no ambient light entering from cracks in the wall, the luminescence of the gem would indeed demonstrate that it was night.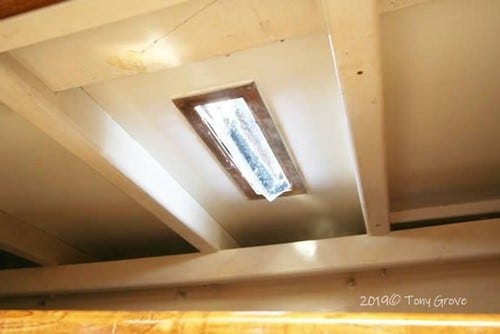 Recently a treasured friend of the museum mentioned a different possibility to me. She told me about a fascinating object called a "deck prism." This was an innovation used to illuminate ships before electricity was invented, and when lighting candles below deck was a fire hazard. A deck prism was a large gemstone cut in such a way that it was flat on one side and multifaceted on other sides. The prism was inserted into a precisely cut hole in the deck such that water would not enter, while sunlight would enter the prism and be refracted in a wide area around the lower part of the ship! They were made in both rectangular and hexagonal shapes, as you can see in these pictures.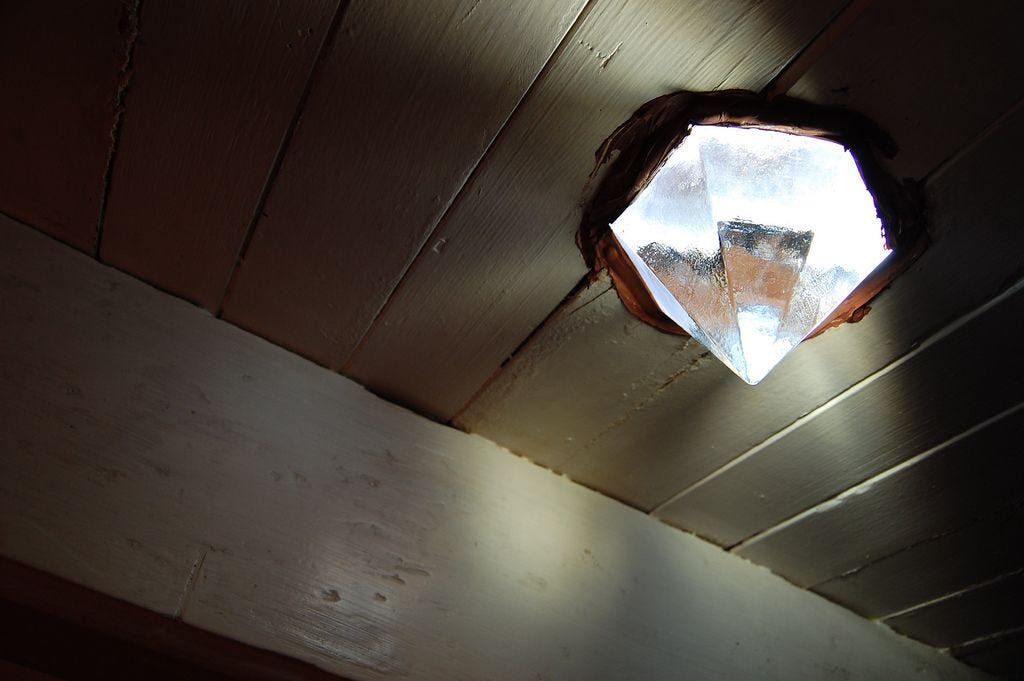 This is a fascinating blend of both explanations given in the Midrash, though it is different from each of them. (I just noticed that ArtScroll presents this as being the explanation of Chizkuni and Rashi, but this does not seem correct.) And, as far as I can tell, such prisms were used in the last few centuries but not in antiquity. Still, it's an intriguing explanation, and an interesting way of shedding light on the problem of shedding light below deck! My friend is donating such a deck prism for exhibit in our forthcoming Noah's Ark exhibit.
Meanwhile, if you're able to help us develop this extraordinary exhibit, either by bringing model arks to Israel from the US/ Germany/ Italy/ Africa/ Australia, or by sponsoring arks in the exhibit, please be in touch! I also have a nine-foot hammerhead shark that I need to get from New Jersey to Israel.