Discover more from Rationalist Judaism
Exploring the legacy of the rationalist Rishonim (medieval sages), and various other notes, by Rabbi Dr. Natan Slifkin, director of The Biblical Museum of Natural History in Beit Shemesh. The views are those of the author, not the institution.
Over 4,000 subscribers
The Gorilla Mitzvah
The modern world presents opportunities that have never before existed in history. You have all the world's knowledge at your fingertips. You can easily transport yourself to anywhere in the world. And you can also destroy your own life, and/or that of others, in just seconds, without even having any intent whatsoever to do so.

It's very simple. All you have to do is drive a car, and be distracted momentarily. And it's incredibly easy to be distracted. Right now, the most likely candidate for distraction is the cellphone - whether texting or talking on it.

There are other ways in which a car can be lethal. You could forget your precious child in it. And it would be extremely unscientific to say "That wouldn't happen to me!" It just takes the right kind of distraction to occur at the moment you step out of the car.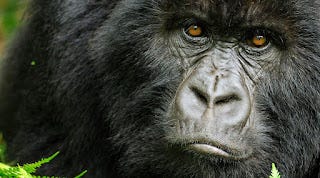 Modern science has conclusively demonstrated that lethal distraction can happen to anyone, extremely easily. The Invisible Gorilla, an important work by Christopher Chabris and Daniel Simons, shows that our brains just don't work the way that we think they do. In a famous experiment, a person dressed as a gorilla could walk right through your field of vision, beat his chest at you, and you won't even see him. It just takes the right kind of distraction.

All this doesn't mean that we need to be extra-vigilant. Vigilance doesn't help, because of the inherent limitations of the human brain. The only responsible way to be sure that one does not inadvertently kill someone is to have a system in place to prevent it from happening.

There are numerous teshuvot about the severe, lifelong penance that is required even for cases of entirely accidental murder - but distracted driving is something that is proactively preventable. This is the Torah way. Halacha says, do not rely on yourself to avoid being in an inappropriate situation with a member of the opposite sex; rather, implement hilchot yichud, to safeguard against such a situation arising. Halacha says, don't eat chicken and milk, as a safeguard against eating meat and milk. Judaism requires that we proactively create safeguards to better ensure that we don't make terrible mistakes.

In the case of leaving an infant in the car, there are a number of practical and technological tools that can be implemented. In the case of regular driving, there are apps which disable your phone from being used while you are driving. (I'm currently trying one called Lifesaver.) And if you are still unconvinced, watch this video.

These are not only moral obligations. They are also religious obligations.