Discover more from Rationalist Judaism
Exploring the legacy of the rationalist Rishonim (medieval sages), and various other notes, by Rabbi Dr. Natan Slifkin, director of The Biblical Museum of Natural History in Beit Shemesh. The views are those of the author, not the institution.
Over 4,000 subscribers
The Goose That Laid The Golden Eggs
"One day a countryman going to the nest of his Goose found there an egg all yellow and glittering. He found to his delight that it was an egg of pure gold. Every morning the same thing occurred, and he soon became rich by selling his eggs. As he grew rich he grew greedy; and thinking to get at once all the gold the Goose could give, he killed it and opened it. But inside, he found nothing; and no longer did he have a goose to lay golden eggs."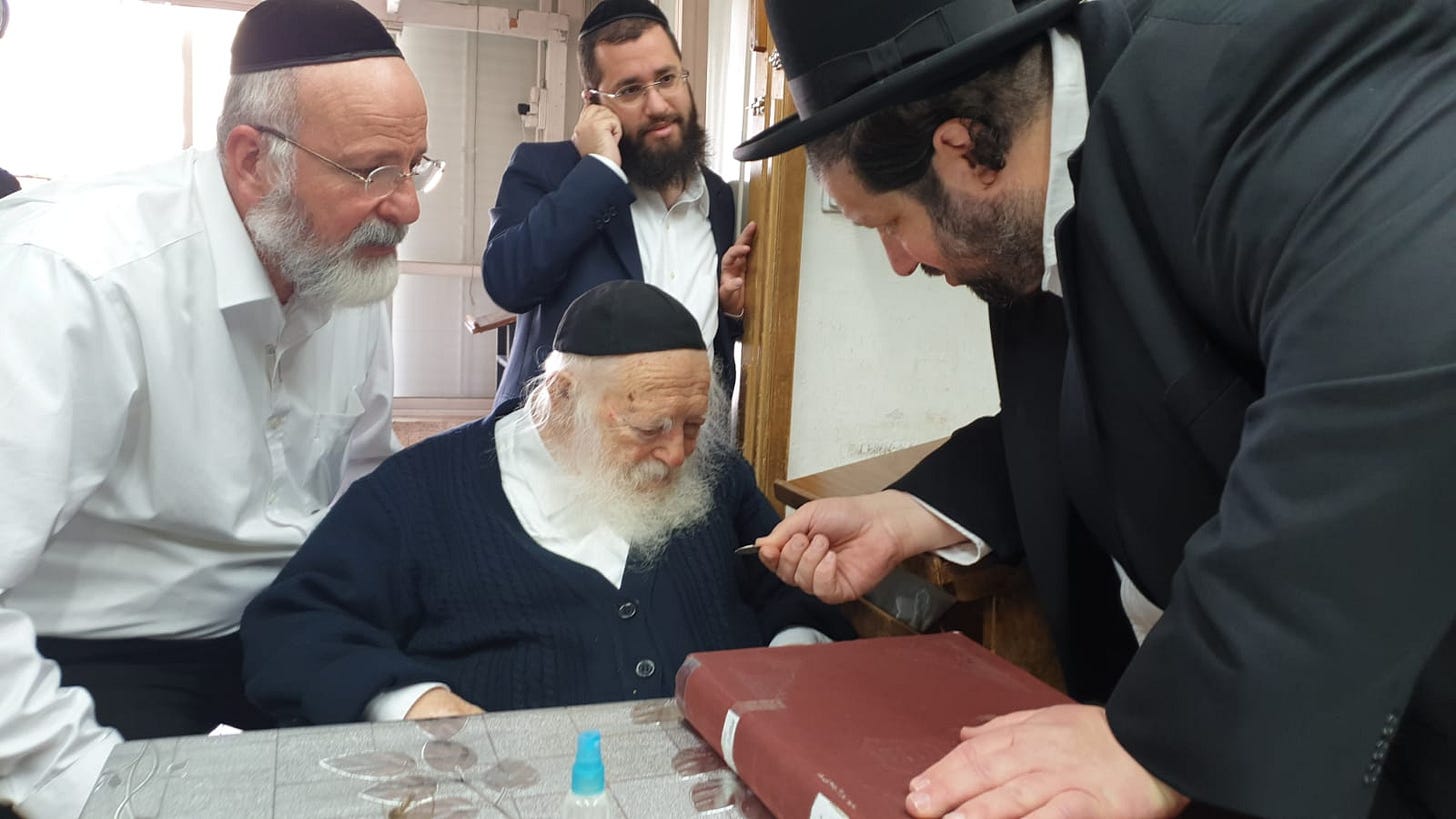 When Aesop composed this fable, he must surely have had the Kanievsky family in mind. Rav Chaim Kanievsky, renowned for his extraordinary dedication to Torah study, is promoted as a miracle worker. People are desperate to receive his magical blessing of "Booah!" (short for Bracha V'Hatzlacha), which they interpret as prophetic guidance and divine blessing. His family, especially his dishonorable grandson Yanky, milk him for all he's worth. After all, manipulating him is extremely easy (due to his advanced years), and it's lucrative. Controlling Rav Chaim brings the golden eggs of both power and money.
Kupat HaIr, a charitable organization famous for its manipulation of people, recently hit upon a new scheme involving Rav Chaim. As they write on their website, the pandemic has made everyone very fearful for their health. "Many of us would pay any sum of money for a tested, confirmed protection from this terrible situation." Well, they are offering such protection for just 277 shekels! It's a leaf from the aravot that Rav Chaim beats with on Hoshana Rabbah!

(Of course, this does raise some questions, such as how can the Kupa can be aiming for 1000 such donations when there are surely not that many leaves on his aravot bundle. Not to mention that the fact that there is absolutely no reason to believe that an aravah leaf confers any benefits at all, let alone being a "tested, confirmed protection." And it's a bit rich to make such a claim when Rav Chaim's special qualities weren't even adequate to save he himself from corona! Not to mention that it's a very bad idea to get a leaf that was held by someone confirmed to be carrying the virus!)

With the onset of the coronavirus pandemic, the desperation and fear that it created made Rav Chaim's magic guidance and blessings all the more valuable. Rav Chaim's family wanted to get as much gold as possible. While most people sought to protect their elderly, at-risk relatives from coming into contact with potential virus carriers, Rav Chaim's family kept on exposing him to potential carriers, all the while spreading promises of protection.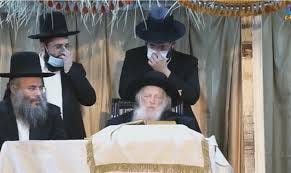 Inevitably, Rav Chaim eventually contracted Covid-19. You'd think that at this point, his family would finally treat him appropriately. But no! They trotted out this 92-year-old Covid-19 patient to sit at a two-and-a-half hour Simchat Beit HaSho'eiva, with a live broadcast. Rather unsurprisingly, he collapsed in the middle. We can only hope that he will survive his family's attempts to extract as much gold as possible.

As I've said before, you can't only blame Yanky Kanievsky for this terrible exploitation of an elderly man in order to wreak damage upon the Jewish People. He's only able to do it because there's a willing audience for it. The responsibility lies with everyone who places Rav Chaim's "guidance" and blessings upon a pedestal on which they do not belong.