Discover more from Rationalist Judaism
Exploring the legacy of the rationalist Rishonim (medieval sages), and various other notes, by Rabbi Dr. Natan Slifkin, director of The Biblical Museum of Natural History in Beit Shemesh. The views are those of the author, not the institution.
Over 4,000 subscribers
The Ghostbusters Analogy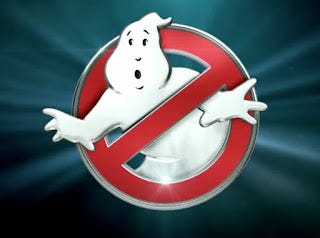 On the occasion of the release of the new Ghostbusters movie and the passing of the original director Ivan Reitman, I am re-posting something that I originally posted back in 2014 on the occasion of the passing of the parshan Harold Ramis.

The original 1984 Ghostbusters movie was immensely popular. Most people loved it for its hilarity; some for its fantastical elements. I was intrigued by a different aspect of it, and it's something which provides a useful analogy for understanding the difference between rationalist and mystical approaches to various Jewish concepts.

For those who didn't see it, Ghostbusters was about a group of eccentric geniuses/ dropouts who launched a career catching ghosts. The shtick of the Ghostbusters was that they discovered that it was possible to design technology that could detect ghosts, and ultimately to subdue and contain them. PKE meters, proton packs, muon traps - these were gadgets that used physics but could detect and interact with metaphysical phenomena.

Behind the concept of Ghostbusters, then, lies four ideas:

1. Spiritual phenomena exist as entities;
2. They follow precise laws;
3. These laws are connected to the laws of the physical universe;
4. Physical objects can manipulate spiritual phenomena by way of these laws.

The rationalist stream of Jewish thought denied pretty much all of these four ideas. As explained in my book Rationalism vs. Mysticism, according to Rambam, concepts such as kedushah and tum'ah are states of mind rather than metaphysical phenomena. The reward for mitzvos is the effect on one's mind rather than in some sort of spiritual world. There are many examples of this. Mezuzah creates a reminder rather than a force-field. Shiluach ha-kein teaches us compassion rather than engineering a celestial courtroom drama with angels. And so on, and so forth. Without the first idea in the list above, the latter three don't even begin.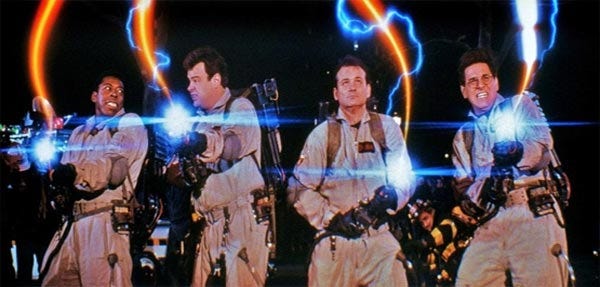 The mystical stream of thought, on the other hand, posits the existence of all kinds of spiritual entities. These relate to, and can thus be influenced by, the physical universe, though not in exactly the same way as with Ghostbusters. The Ghostbusters used technology to create physical forces that directly interact with the spirit world. The mystical stream in Judaism, on the other hand, proposes that physical items create spiritual forces which in turn affect the spiritual and material world. However, there are still valuable points of analogy. Just like an improperly calibrated proton pack will not subdue Gozer the Gozerian, so too a mezuzah missing a letter will not create a protective force-field - even if the missing letter is a result of, say, termites attacking the parchment.

My point in this is not to mock the mystical stream of thought - just to note how very far apart it is from the rationalist stream of thought. I believe that appreciating that these are simply two very different worldviews, each the result of a rich heritage, helps avoid friction between people who adhere to different streams. Good fences make good neighbors, and all that. Don't cross the streams!

(If you'd like to subscribe to this blog via email, use the form on the right of the page, or send me an email and I will add you.)