The Five Facts You Need To Know About Covid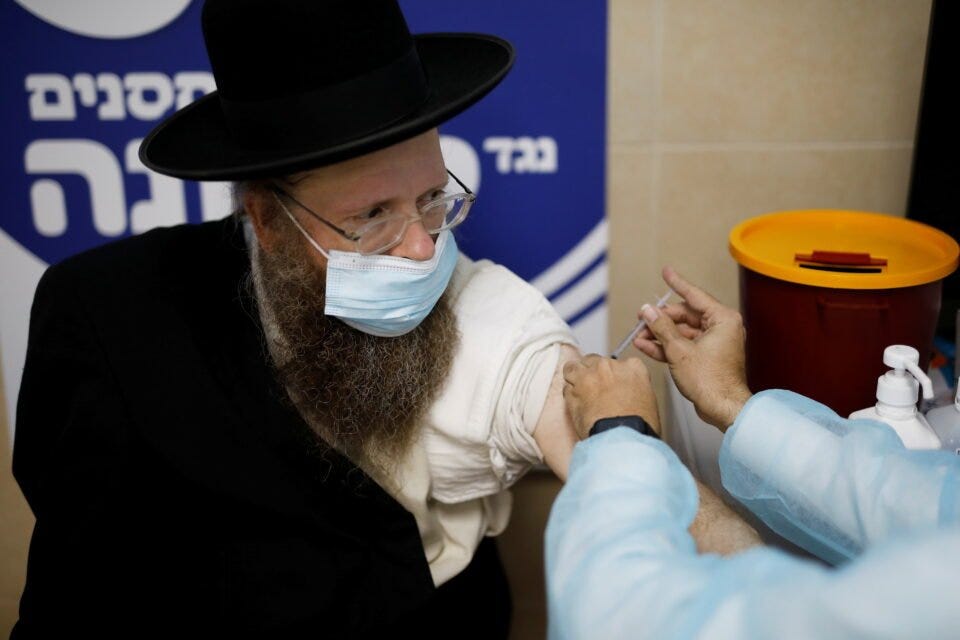 1. With the new, more infectious strains of Covid, you are increasingly likely to contract it at some point.
2. There are no known significant harmful effects of the vaccine, aside from causing a tendency to take selfies. On the other hand, there are several very serious known long-term harmful effects of Covid, including damage to the lungs, heart and brain.
3. A week after taking both doses of the Pfizer vaccine, you are 95% protected. Even if you still get Covid, the data shows much less severe disease.
4. The stories about people who died from Covid after being vaccinated are people who got it before the vaccine took effect, or who died from other causes.
5. Life can only go back to normal when a sufficiently large proportion of people have been vaccinated.
Get vaccinated. For your own good, and for society's good.
(Can someone make this into an attractive graphic?) 
On another note, my new book Rationalism vs. Mysticism is available for pickup from several locations in Israel. Order online and the office will contact you with a list of pickup locations, unless you prefer to have it mailed to you.