Discover more from Rationalist Judaism
Exploring the legacy of the rationalist Rishonim (medieval sages), and various other notes, by Rabbi Dr. Natan Slifkin, director of The Biblical Museum of Natural History in Beit Shemesh. The views are those of the author, not the institution.
Over 4,000 subscribers
The Extremists At Both Ends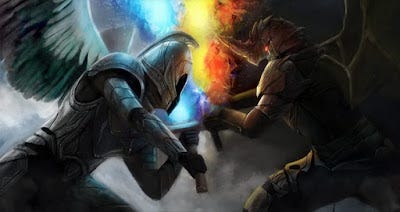 I just made a largely futile attempt to make peace between two people. They have a lot in common, and deep down they love each other, but they fell out about something. Each was convinced that the other person was acting absolutely terribly. It was deeply frustrating to me that neither was trying to see the situation from other person's perspective. But I shouldn't have been surprised; it was just a microcosm of what is happening to society in general, at least in the US.

As a Brit living in Israel, I had the luxury of not having to decide who to vote for in the US elections. Nor do I take much interest in the domestic affairs of the US. I was able to somewhat detachedly observe the strengths and weaknesses of both sides. Which, of course, instantly put me at odds with the vast majority of Americans, who only see strengths in their own side and only weaknesses in the other, due to the enormous psychological power of confirmation bias.
I didn't think that the divisions in the US could get any more extreme. But I was wrong.
On the one hand, you have a CNN anchor comparing the actions of Trump to the start of the Nazi Holocaust (fortunately, she has since apologized). And I got into an argument with someone who insisted that everyone is obligated to hate every single one of the 69 million people who voted for Trump, with no forgiveness ever (if they don't repent). There was absolutely no willingness to be open to the possibility that there could be good people who sincerely believe that Trump and the associated Republican party is overall beneficial for the US (or less bad than the alternative).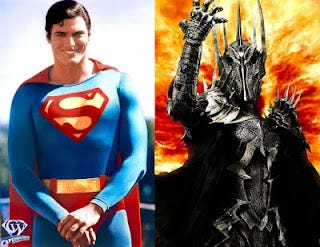 At the other end of the spectrum is Trump himself, destroying the 240-year-old legacy of both Democrats and Republicans in trying to tear apart the country rather than concede defeat. And some of his supporters have very strange beliefs. I got into an argument with someone who shared a photo of Trump with the description, "Loving Dad, Husband, Greatest President Donald Trump." I'm not going to get into an argument with someone about whether Trump is a good president (I'm too distant to make such evaluations), but what on earth would lead someone to say that he is a "loving husband"?! Are they unaware that he divorced his first two wives, and has actually bragged about multiple extra-marital affairs? The eventual response was that he is an amazing president and Biden is awful. Which only strengthened my objection: Why would his actions as a president mean that he is necessarily a loving husband?!
It seems that the ultimate manifestation of tribalism is that not only is "your guy" the best person to serve as president; he is the best person, period. He is a perfect person in every respect. I saw someone else write that he is "a truly selfless great man, who hides it so well." (Indeed, he hides it amazingly well!) He is someone to be lionized and idolized. (And there are others who idolize him in most bizarre ways.)

It is crucial for everyone to learn about how Confirmation Bias shapes both your thoughts and those of other people (so that you don't condemn them as evil or insane). It is crucial to learn about the power of tribalism over both your psyche and that of others. The alternative is for society to tear itself apart.
(Cue: comments from people saying that as a non-American I just don't get it, because it's obvious that the other side is just totally evil.)

See too this post: The Black And White Problem