Discover more from Rationalist Judaism
Exploring the legacy of the rationalist Rishonim (medieval sages), and various other notes, by Rabbi Dr. Natan Slifkin, director of The Biblical Museum of Natural History in Beit Shemesh. The views are those of the author, not the institution.
Over 4,000 subscribers
The Encyclopedia Advances!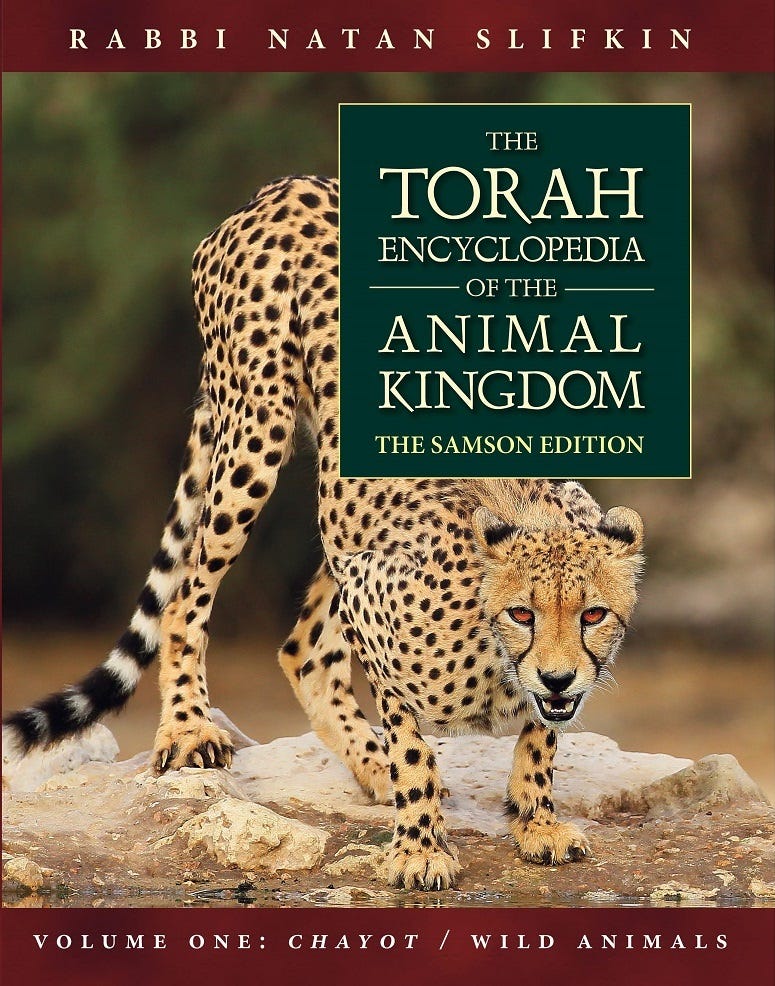 My biggest literary project ever, The Torah Encyclopedia of the Animal Kingdom, is advancing! Last year, I finished the first volume, on wild animals, and now it's been edited, proofread, and is currently at the layout stage. The size and complexity of this project is staggering - I probably would never have had the guts to start it, thirteen years ago, if I would have foreseen how much work it would entail! This volume is over 150,000 words long (and may end up being printed in two physical volumes), with many hundreds of citations from Scripture, Talmud and Midrash, well over a thousand endnotes, and hundreds of carefully selected pictures.

Previously, I released an early version of two sample chapters. Today, I'm pleased to release a near-final version of those chapters, after layout and including stunning pictures. You can freely download these chapters on the leopard and hyrax. Note that each file is a 10 megabyte PDF download. Please also note that the layout on these chapters is not 100% finished yet! The Table of Contents can be downloaded here.

One of the many difficult editorial decisions was with regard to the question of whether to include the Hebrew text for the verses that are cited. When I raised this question on this blog a year ago, many of you requested that the Hebrew text be incorporated. However, the editor-in-chief was strongly opposed, saying that many readers would be turned off by the English text being broken up in this way. The book designer, Raphael Freeman, came up with an ingenious and beautiful solution, which you can see in the sample chapters.

(We are still figuring out how best to index this book. If you happen to know of a professional indexer who works with InDesign and has basic Jewish knowledge, please write to me.)

The vast size and complexity of this project, and especially the full-color photos, means that it is extraordinarily expensive to produce. So far, about a third of the costs have been raised in sponsorships. If you would like to make a dedication in the book, please be in touch. This is a unique opportunity to support a truly groundbreaking project of great and lasting significance!