Discover more from Rationalist Judaism
Exploring the legacy of the rationalist Rishonim (medieval sages), and various other notes, by Rabbi Dr. Natan Slifkin, director of The Biblical Museum of Natural History in Beit Shemesh. The views are those of the author, not the institution.
Over 4,000 subscribers
The Dirtiest Trick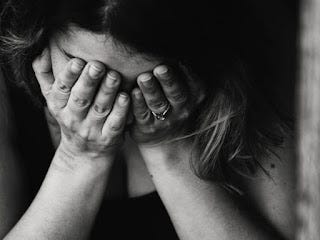 In the 1990s, some Jewish recalcitrant husbands hit upon a new and particularly horrible tactic for hurting and blackmailing their estranged wives. By using kiddushei ketanah, they could report that they secretly betrothed their young daughters to someone, rendering the girls unable to marry. Only two cases were publicized, one from the US and one from Canada, but a men's organization dishonestly named "Shalom Bayis" endorsed the practice and claimed that around 20 others had already implemented it. 
What could be done to stop such dirty tricks? Various solutions were proposed, and a posthumously-discovered solution from Rav Shlomo Zalman Auerbach was eventually implemented - though not accepted by all. But until this solution was unearthed, several people proposed using secular law. One lawyer was looking into applying laws regarding extortion and endangerment of minors, while Sheldon Silver proposed passing a law making kiddushei ketana a felony. In a chapter on this topic in The Wed-Locked Agunot: Orthodox Jewish Women Chained to Dead Marriages, the authors note that Rabbi J. David Bleich was opposed to this tactic, as per his general approach:

"Rabbi J. David Bleich, a prolific writer on halakhic issues, objected to involving civil law. He noted that halakhic betrothals are meaningless under civil law. After all, he pointed out, the girls are not actually being forced to live with their "husbands," which would be statutory rape. Bleich warned against the danger of harnessing the power of the state to religious law. He did not want civil courts to examine the issue of whether the girls' marriage prospects are harmed. Bleich had a record of opposition to mobilizing civil law to deal with issues regarding halakhic marriage and divorce. He was highly critical of the 1992 New York State Gett Law that had been engineered by Silver and COLPA. Bleich condemned the father but said the girl could not marry unless she received a gett or the death of the unknown husband was proven. He called for a "communal ban" on this practice, meaning that going forward the practice would have no binding effect. But the rabbis did not take up his call, and even had they done so, it would not have helped little girls betrothed by their fathers before such a ban was implemented." (Note that in his Tradition article on the topic, R. Bleich acknowledges that actually implementing an effective communal ban on such a person is unrealistic.)

All this is disturbingly relevant now, thirty years later. The overturning of Roe v. Wade enables the Christian approach to abortion to be enforced in various states. R. Bleich recently welcomed this, declaring that Judaism owes a debt of gratitude to the Catholic church (even though it means that women who should be getting abortions from a halachic perspective will have a difficult time doing so). It is strange that he rejects using secular law to enforce Torah ideals for helping women and girls, even when such laws would be fully in accordance with Torah principles, but he welcomes using Christianity-based law to prohibit abortion, even though such laws are not fully in accordance with Torah principles.
It should be stressed: The Christian approach to abortion is very, very different from the Jewish approach. The opinion of most classical rabbinic authorities is that a fetus is not a life and the prohibition against abortion is not based on it being any form of murder. And accordingly, abortion is permitted and even required in various cases where the Christianity-based laws in several states would not permit it. Thus, as Jews, we cannot welcome the overturning of Roe v. Wade.

If you'd like to subscribe to this blog via email, use the form on the right of the page, or send me an email and I will add you.