Discover more from Rationalist Judaism
Exploring the legacy of the rationalist Rishonim (medieval sages), and various other notes, by Rabbi Dr. Natan Slifkin, director of The Biblical Museum of Natural History in Beit Shemesh. The views are those of the author, not the institution.
Over 4,000 subscribers
The Democracy Confusion
Some people claim that the rise of Ben Gvir and the chareidi parties threatens democracy. Others counter that this cannot possibly be the case, since they were democratically elected. A similar phenomenon occurs with people claiming that Trump threatens democracy, and others countering that if the majority votes him in, that is democracy. Who is correct?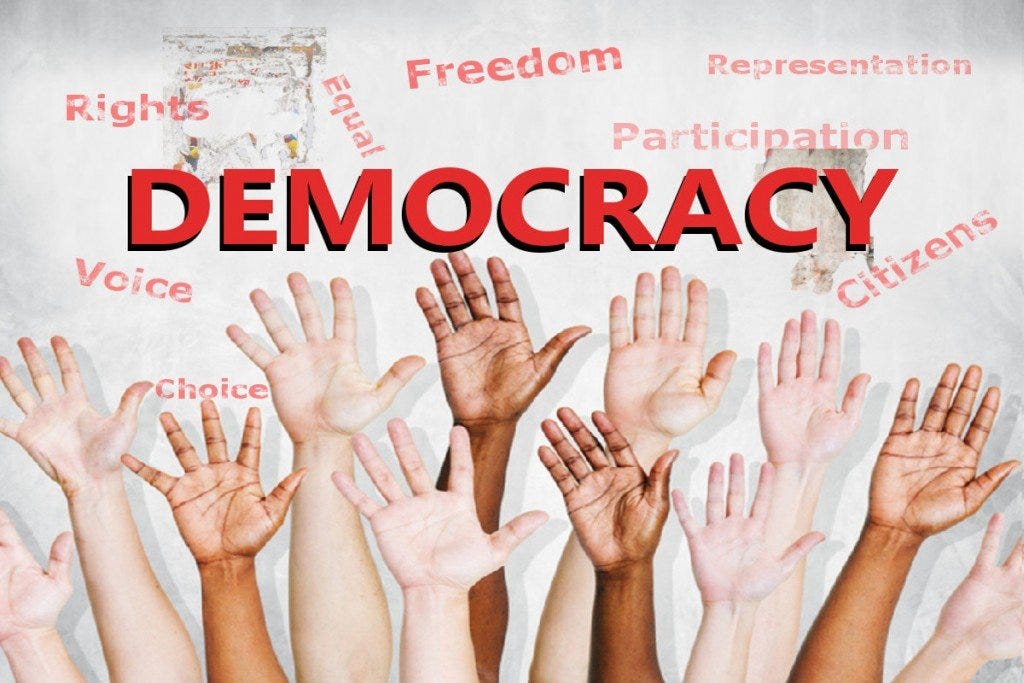 With the political debates in Israel and the US, it appears that many people are misunderstanding the meaning of the term "democracy." In particular, they are confusing it with "majority rule." Majority rule is an aspect of democracy, but not the totality of it. 
Many people do not realize that the term "democracy" is used to include other things that are important to society. For example, there is freedom of speech and freedom of religion. Majority rule would allow for the majority to ban certain viewpoints or religions; but in a democracy, such things are illegal and the majority cannot change this.

Another is the protection of minority rights. Majority rule alone would allow, say, for 70% of the population to vote to harm or expel or kill 30% of the population. But in a democracy, there are also laws protecting minority rights which prevent this from happening.
There are also other aspects of democracy which are not included in majority rule. These are equality of people, voting rights, freedom of assembly and association, and so on. 
Nobody is claiming that Bibi/ Ben Gvir/ UTJ didn't win via majority rule, nor that they should not be allowed to have done so. The claim is that their *policies* will harm *other aspects* of democracy.
Of course, there is no perfect, objective way to have the correct balance between majority rule and minority rights, and there are often complicating factors, and there will always be debate. But it's important to understand the nature of the concepts being discussed and argued about.