Discover more from Rationalist Judaism
Exploring the legacy of the rationalist Rishonim (medieval sages), and various other notes, by Rabbi Dr. Natan Slifkin, director of The Biblical Museum of Natural History in Beit Shemesh. The views are those of the author, not the institution.
Over 4,000 subscribers
The Darkness and the Light
What a tragic week. Fortunately there is a glimmer of light that I am happy to share. One should not paint the entire charedi community with one brush. Of course it's not much of a surprise that several of the more liberal American yeshivish rabbis have condemned Walder, but even many people in the Israeli charedi community are having a "Meron Moment." 
The horrific tragedy of Meron, for the which the cause was so clear (i.e. the charedi community not considering it necessary to abide by standard national protocols for regulations and safety), had many people in the charedi community questioning the value of its isolationist philosophy, and challenging the rabbonim who blamed it on anything and everything else. Likewise here; the fact that Walder, clearly emerging as a horrific predator, was glorified after his death by important charedi rabbis and politicians and newspapers, while those who attempted to scream about the dangers are being branded as evil gossipers who drove him to his death, is just too much for many people in the charedi community. 
Both Mishpacha newspaper (the Hebrew version) and leading charedi website Kikar Shabbos (which formerly effectively defended Walder) ran editorials condemning Walder and bemoaning the criticism against those who try to report abuse. While far from perfect, they overall conveyed the correct message. Dovi Weinroth, Walder's former friend and lawyer who eulogized him at the funeral, subsequently wrote a powerful mea culpa in which he expressed utter regret.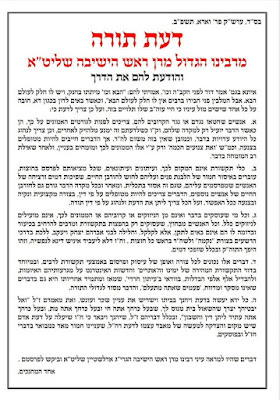 Unfortunately, there are still those who do not see the light. Rav Edelstein did not apologize for his condemnation of those who sounded the alarm; instead Yated ran a statement approved by Rav Edelstein which says that victims of abuse should go to rabbinically-approved organizations to deal with it (note that there was one such an organization in Bnei Brak, and it was headed by Chaim Walder), and that these things must be dealt with quietly, and the press must not report them. A letter from Rav Yitzchak Zilberstein has been publicized, in which he describes Walder as someone who everyone knows is a man who performed great acts of kindness. And not a single prominent rabbinic figure in the Israeli charedi community has openly declared Walder to be a rasha, and those defending him and attacking the press and social media to be badly wrong.
Still, the structure of power in charedi society is evolving. And while there is still much to be done, the signs of change are emerging. Here's hoping that it will be significant enough to effect a genuine transformation.