Discover more from Rationalist Judaism
Exploring the legacy of the rationalist Rishonim (medieval sages), and various other notes, by Rabbi Dr. Natan Slifkin, director of The Biblical Museum of Natural History in Beit Shemesh. The views are those of the author, not the institution.
Over 4,000 subscribers
The British Mitzvah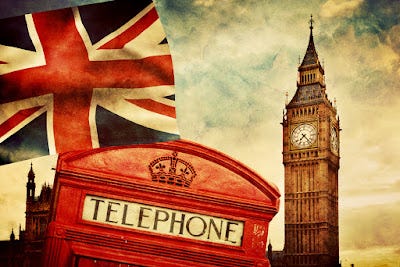 Now here's something interesting. There's a mitzvah which according to some sampling that I did, is fulfilled by people who, like me, are British, but not by Israelis.

I discovered this one Friday evening when I asked my kids (who grew up in Israel) to name the months of the year. They replied: "Tishrei, Cheshvan, Kislev, Tevet, Shevat, Adar, Nissan, Iyyar, Sivan, Tamuz, Av, Elul." I was shocked! Shocked, I tell you!

You see, growing up in England, I was always taught that the months are to be named in this order: Nissan, Iyyar, Sivan, Tamuz, Av, Elul, Tishrei, Cheshvan, Kislev, Tevet, Shevat, Adar. And this is actually the mitzvah that we just had a special Shabbat about, parashat haChodesh. Hachodesh hazeh lachem rosh chadashim, rishon hu lachem lechodshei hashanah! Nissan is the first month, not Tishrei!

(Yes, I realize that it's not a technical aveirah to recite the months in a different order. Still, it certainly goes against the idea being presented in the Torah.)

I've been asking a few people, and it's always the same. Brits, whether from London or Manchester, start their recital with Nissan, and they are often surprised to hear others saying it differently. Israelis all seem to start with Tishrei, and they are often surprised to hear Brits saying it differently. (If you're an exception to this pattern, please let me know!) I haven't asked many Americans yet, so please tell me how you learned it in the US.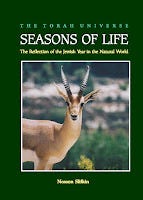 Now, it's not hard to figure out the cause of people getting it wrong. After all, the Jewish year does start in Tishrei. And it's certainly intuitive that the count of months would start at the beginning of the year. It's a remarkable peculiarity of the Jewish calendar that the year begins in the seventh month. (For a discussion of this based on the insights of Rav Hirsch, see the long out-of-print book Seasons of Life by my cousin's cousin, the late Nosson Slifkin.)

Nevertheless, it is definitely wrong. And it's weird that while Israelis get it wrong, Brits get it right. Does anyone have any insight into why this is so?