The "Bring Back Our Boys" Slogan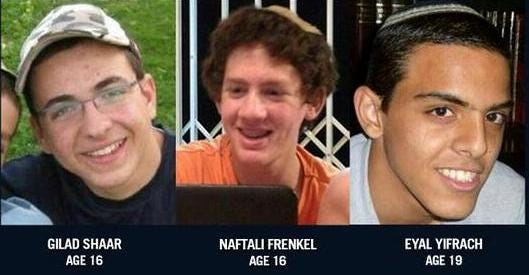 The sharp shock is transitioning into a dull ache, and the realization is setting in that this could be a long haul. We need to think about a long-term approach to helping our boys. The main strategy in maintaining awareness about the situation appears to involve spreading the slogan "#Bring Back Our Boys."

Personally, I have to say that I dislike that slogan on a number of levels (which may relate to my being British, I don't know). I feel that it is trivializing the most serious of situations, reducing it to a soundbite and an internet meme. But it seems that in a world that has become enamored with Twitter, Facebook and hashtags, and which has a short attention span, this is the way to develop and maintain awareness.

Being very pedantic/ yekkish about precision in language, I also think that the formulation of the slogan is not necessarily ideal. It was lifted from the slogan #Bring Back Our Girls, developed in response to the tragic kidnapping of 200 kidnapped Nigerian girls. "Bring back" is a request, or command, directed to others. I don't know who invented it, but my understanding was that it was directed towards the West, to bring about political/military pressure to rescue them. When I saw the famous picture of Michelle Obama holding the sign, my first thought was, "Who is she talking to? Her husband?" Yet it's become an effective succinct way to raise awareness in the wider world, and as such, "#Bring Back Our Boys" is a valuable slogan for our global campaign.

But what about when it is not a matter of raising global consciousness, but instead when we are talking amongst each other? I don't think that "Bring Back Our Boys" is the best way of phrasing it. As religious Jews, who exactly are we addressing when we say "Bring back our boys"? It makes most sense to be addressing Hashem, but then it should be phrased as a plea rather than a demand, and it's inappropriate to be doing so with a picture of a sign with a hashtag.

At the same time, I think that it is important for all religious Jews to be aware of how we hope Hashem to bring them back. I formulated a prayer, with which I have been signing off my posts, which says "Hashem, please help our soldiers bring our boys back home." Someone criticized this, telling me that I shouldn't be dictating to Hashem how He should bring them back. But I think that it is important to be aware of how we hope and expect it to happen. Obviously it's not going to be via Hamas having a change of heart. It could be via the political method of a prisoner exchange, but that is far from ideal, and isn't even on the cards at the moment. What we are really hoping for is for the IDF to perform a spectacular rescue mission, like they did in Entebbe (but without any casualties on our side). And we should remember that it is the soldiers of the IDF who are currently engaged in the difficult and dangerous task of combing through Palestinian areas to find our boys. Our prayers to Hashem to save our boys should simultaneously include a prayer for Him to help those who are making the most important and demanding efforts in this direction - both in terms of the success of their mission, and also for their own innate protection and benefit.

Still, as noted, for the wider global campaign, something universal and brief is required, and the slogan "#Bring Back Our Boys" has been adopted. As I understand it (and I am very new to this whole social media phenomenon), it is considered helpful to post this slogan everywhere, and to post pictures of people holding signs of the slogan in as many diverse locations as possible. (I've seen some pictures in which the children holding the sign are smiling, which seems very inappropriate.) I've also seen people tie three yellow ribbons to the gate of their homes.

It might seem like clutching at straws. But when three of our children have been taken, we will clutch at every straw we can find.

Amidst everything we do, we say Hashem, please help our soldiers bring our boys back home.