Discover more from Rationalist Judaism
Exploring the legacy of the rationalist Rishonim (medieval sages), and various other notes, by Rabbi Dr. Natan Slifkin, director of The Biblical Museum of Natural History in Beit Shemesh. The views are those of the author, not the institution.
Over 4,000 subscribers
The Badatz Boycott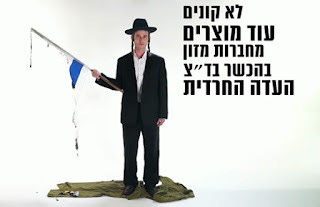 For many years, the gold standard in kashrus has been the Badatz Eidah Charedis. If you wanted food of the highest halachic standard, if you wanted food that you can be sure that all your guests will eat, that's the hechsher you would get.

But that is changing.

It's gradually been dawning on people that the appalling anti-IDF and anti-Israel incitement, which has grown especially widespread recently, and which is produced by Peleg in conjunction with the Eidah Charedis, is being effectively funded by the Badatz hechsher (which is how the Edah Charedis receives its funding). So when you buy food with a Badatz Edah Charedis hechsher, you are funding incitement such as this: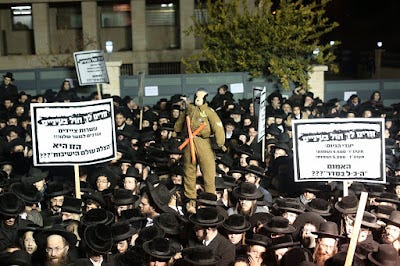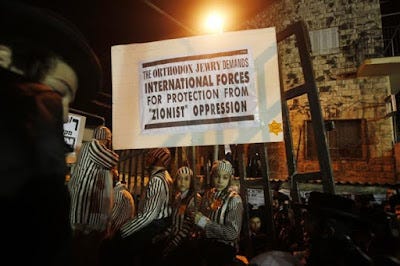 Not an appealing thought. And one must wonder whether this outweighs any potential kashrus advantage in the food. In any case, as a result, there is now a concerted effort to boycott the Badatz Edah Charedis hechsher (not to be confused with other Badatzes). This includes rallies outside of food corporations such as Osem, and the distribution of the video below (people reading this via email subscription will need to visit www.RationalistJudaism.com to see the video):


I don't know how effective this will be, since it's difficult to get people to change their shopping habits and the hechsher is so widespread. Perhaps it would be helpful to compile a list of foods with which there is a non-Edah Charedis alternative to Badatz. Then you could say, "Instead of buying Bamba, buy ___".

Whatever one thinks of this, the fact is that for anyone selling food products or producing an event, you can no longer assume that your consumers or guests will be happy if you get an Edah Charedis hechsher. They may refuse to eat the food.

*   *   *

Today is Giving Tuesday! You can contribute to your favorite Biblical Museum of Natural History at this link.