Discover more from Rationalist Judaism
Exploring the legacy of the rationalist Rishonim (medieval sages), and various other notes, by Rabbi Dr. Natan Slifkin, director of The Biblical Museum of Natural History in Beit Shemesh. The views are those of the author, not the institution.
Over 4,000 subscribers
Mistakes of AntiVaxxers
I came across the following post from a determined anti-vaxxer: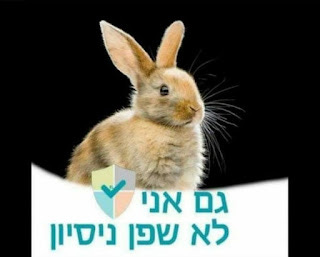 My immediate thought was, what an idiot!
Shafan is a hyrax, not a rabbit!
Joking aside, there are serious mistakes being made here. First is that nobody is being asked to be a guinea-pig/ rabbit/ hyrax. Over a million people have already received the Pfizer vaccine. The guinea-pig stage is over.
Is it possible that the vaccine has unknown long-term harmful effects? Sure, it's possible. But that's not the relevant question. The relevant question is: Given the harm that coronavirus is continuing to cause around the world, would it be better if people took the vaccine? And the answer to that question is certainly yes.
There a further important point to consider. There were some people that were guinea-pigs. They received the very first vaccines. And they chose to be guinea-pigs. It wasn't because they were scared of Covid - they were not in high-risk categories. It was because they recognized that taking this unknown personal risk would be of tremendous benefit to mankind as a whole.
Don't just consider whether the vaccine is good for you. Consider society at large. Most of us don't risk our lives in army service. This is something very simply that we can and should do for the benefit of society.