Discover more from Rationalist Judaism
Exploring the legacy of the rationalist Rishonim (medieval sages), and various other notes, by Rabbi Dr. Natan Slifkin, director of The Biblical Museum of Natural History in Beit Shemesh. The views are those of the author, not the institution.
Over 4,000 subscribers
The Anti-Corbyn Enigma

An article today in Politico points out a bizarre aspect of many people's rejection of Corbyn:

"For me, Corbyn's patronizing, racialized put-down of British 'Zionists' and our sense of history and English irony was no surprise," said David Krikler, a Jewish communications consultant in London. "His political career has been spent in the company of Holocaust deniers, anti-Semites and terrorist groups, so I don't need to hear him sounding like an old-fashioned anti-Semite to know exactly what he stands for."
"It's been interesting to see some commentators say they can no longer defend him after seeing that," he added. "I think it's telling that they were prepared to defend his support for organizations that literally murder Jews, whether on Israeli buses, in Olympic villages or in Argentinian community centers, but they're more concerned by a linguistic micro-aggression. Support for anti-Semitic terror groups is fine, as long as you don't sound like an elderly racist who's had one drink too many in the process."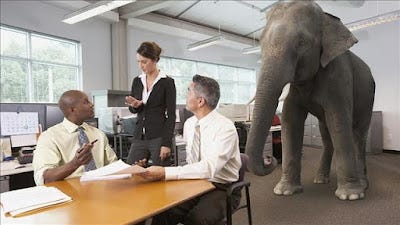 But what I've been saying for a while is that this it not only true for those who defended Corbyn's support for terrorist organizations; it's even true for the mainstream Jewish and non-Jewish community, who are against it. Because while they are against it, and even mention it, they don't discuss it with anywhere near the intensity that they discuss his antisemitic expressions of speech. There's been more focus on condemning his linguistic micro-aggression than on his actual support for terrorist organizations and brutal regimes! What is the explanation for that? I'm mystified by it.