Ten Times.

The numbers are in. Jerusalem suffered nearly four times the mortality rate of the rest of Israel. Bnei Brak's mortality rate was ten times greater.

It's actually even worse than that. Much of Bnei Brak's population is very young compared to the rest of Israel, and children rarely contract Covid-19. So, if you're an adult in Bnei Brak, the chances of dying from coronavirus were even more than ten times greater than anywhere else.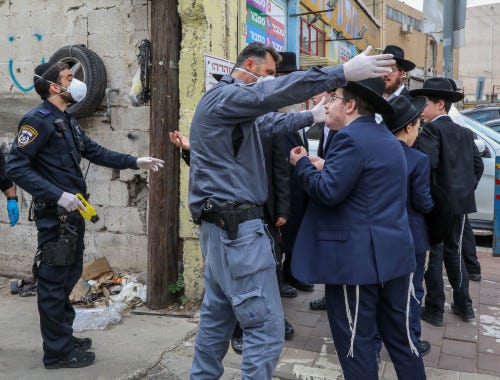 Or, to put it in the stark terms expressed in the Kikar Shabbos article: There's a lot of people who died simply because they lived in Bnei Brak.

Of course we don't know all the factors responsible for this tragedy, and there are probably several.

But two things are clear.

First is that keeping the yeshivos open, while the rest of the country was shutting down, was a mistake. The Gedolim were wrong, and everyone else was right.

Second is that Torah didn't protect.

The only question remaining is: How many people will learn the appropriate lessons?