Discover more from Rationalist Judaism
Exploring the legacy of the rationalist Rishonim (medieval sages), and various other notes, by Rabbi Dr. Natan Slifkin, director of The Biblical Museum of Natural History in Beit Shemesh. The views are those of the author, not the institution.
Over 4,000 subscribers
Taking Dangers Appropriately Seriously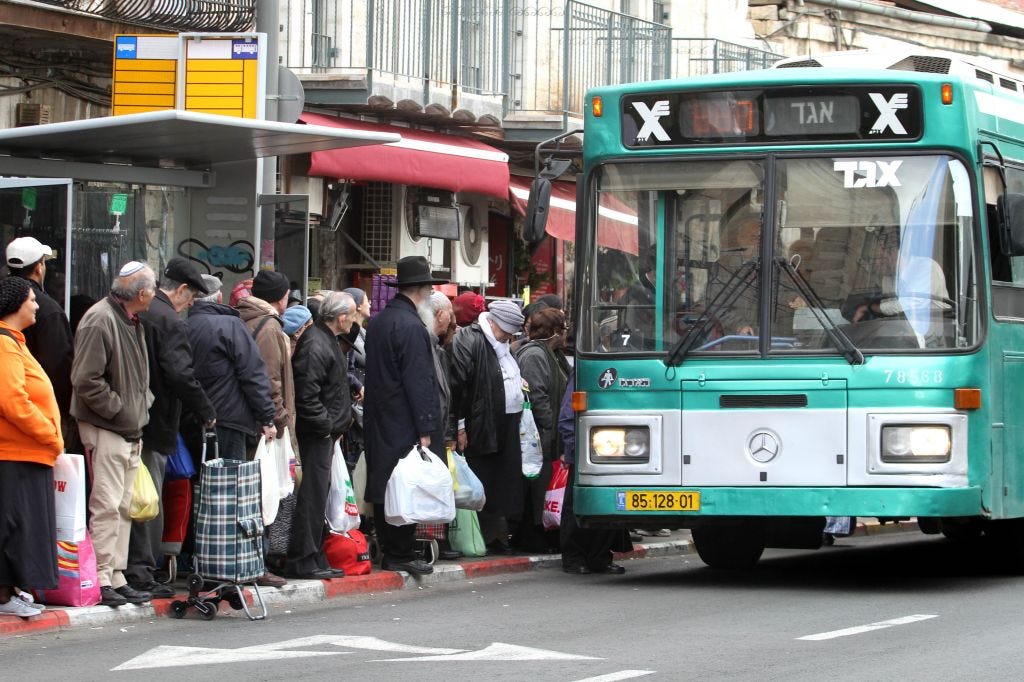 We are all reeling in shock after yesterday's bombing in Jerusalem. The grief at the passing of an innocent teenager is heart-rending (as is the appalling kidnap and murder of a Druze boy). And it brings back memories of those terrible years of the Second Intifada. 
But I was bothered by a comment that someone made, that now they have to be afraid again to take a bus in Jerusalem. Such an attitude helps the terrorists in their mission to spread terror. But it's also just not rational.
Statistically speaking, the chances of being killed in a terrorist attack are absolutely minimal. Even during the worst years of the Intifada, there were less Israelis killed in terrorist attacks than in traffic accidents. Several dozen people are murdered in terrorist attacks every year - several hundred are killed in traffic accidents. Put bluntly, you're more likely to be hit by a bus than to be blown up in one.
Perhaps I am particularly sensitive to this, having lost a family member in a traffic accident. But the facts and the numbers are undeniable. If we felt as much communal grief and rage over traffic accidents as we do over terrorist attacks, then there would be less of them. Speeding, using phones while driving, and reckless driving are all things that are within our power to reduce.
And then there's less headline-capturing forms of death such as heart disease and diabetes, which are among the leading killers. We could reduce those with less sugary and unhealthy foods (full confession - I am very far from being a healthy eater), but how much pressure is created around that? The government's tax on sugary drinks reduced their consumption by 31% and is probably instrumental in saving thousands of lives - but now, against the protests of the Israeli Association of Public Health Physicians, Bibi plans to cancel it due to demands by charedi parties who saw it as an anti-charedi measure! 
We should indeed be grief-stricken at yesterday's tragedy, and the government should take the necessary measures to prevent future such things. But we should respond correctly, to this and to other tragedies, in terms of how we lead our lives.