Discover more from Rationalist Judaism
Exploring the legacy of the rationalist Rishonim (medieval sages), and various other notes, by Rabbi Dr. Natan Slifkin, director of The Biblical Museum of Natural History in Beit Shemesh. The views are those of the author, not the institution.
Over 4,000 subscribers
Strengthening Emunah: Via Denying Dinosaur Eras, or Sentient Pigs?
This week's Mishpacha magazine has a feature story about the late Rav Moshe Shapiro, through the lens of his leading disciple, Rabbi Reuven Shmelczer. Here is a post from two years ago about Rabbi Shmelczer's book (which is also mentioned in the Mishpacha article, though the article does not mention the story about the sentient pig).

There's a fascinating and disturbing battle taking place about how to strengthen emunah with students. It pits one group of charedi Gedolim against another, and both of them against modern educated people with the capacity for critical thought.

Today I was in a Jewish bookstore in New York, and prominently displayed were two new books on emunah. One was by Rabbi Dovid Saperman of the Ani Maamin Foundation and was entitled Emunah: A Refresher Course. The approbations are from Rav Shlomo Miller, Rav Shmuel Kamenetzky and Rav Aharon Feldman. It contained the usual specious "logical" and "scientific" arguments of the sort popularized by the Discovery seminar - the Kuzari argument, the claim that the Torah claims there to be only four animals with one kosher sign and no others have ever been discovered, the claim that Chazal made a supernatural prediction that there are no fish with scales and without fins, etc.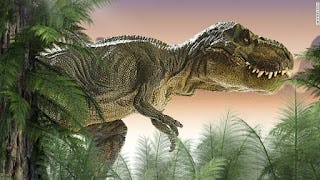 Unlike the Discovery seminar, however, Emunah: A Refresher Course also included extensive pseudo-scientific material attempting to prove that there was no era of dinosaurs; the universe is only 5776 years old, and dinosaurs lived just a few thousand years ago, concurrently with contemporary species. Likewise, there was extensive presentation of kashyas on evolution, arguing that it is false and nonsense. This material all appeared to be from computer scientist Jonathan Ostroff, well known to long-time readers of this blog as a Young Earth Creationist with bizarre debating tactics and even more bizarre beliefs. Rabbi Saperman apparently rates Ostroff as some kind of scientific expert and unhesitatingly accepts all his material. He appears to believe that convincing people that modern science is all wrong will strengthen people's emunah.

The other book that I saw takes a very different approach and indeed was apparently written as a direct response to Rabbi Saperman. It is entitled The Heart of Emunah: The Torah Approach for Conveying Yiddishkeit to our Children, and it is written by none other than Rabbi Ruven Schmelczer. For those who don't recognize that infamous name, Ruven Schmelczer is the person who, along with Leib Pinter and Leib Tropper, engineered the ban on my books. He subsequently wrote a book in opposition to my own, entitled Chaim B'Emunasam, with glowing endorsements from his rebbe Rav Moshe Shapiro, Rav Elya Ber Watchfogel, and numerous other charedi Gedolim who had signed the ban on my books. Chaim B'Emunasam was a masterpiece of intellectual dishonesty (full critique at this link), rivaling Rabbi Moshe Meiselman's Torah, Chazal and Science as the most dishonest Torah work ever written. Rabbi Schmelczer not only ignored the views of Rishonim and Acharonim which contradicted his claims; he actually re-arranged the words of Rambam in order to entirely change their meaning!

After I printed and distributed a booklet exposing the dishonesty of Rabbi Schmelczer's work, I received reports that Rav Moshe Shapiro's circle was very embarrassed by the whole matter, and claimed that Rabbi Schmelczer was not, in fact, representing Rav Shapiro's positions. (Subsequently Rav Moshe Shapiro himself severely harmed his own reputation, with the police indicting him for instructing one of his followers to beat an old woman half to death, Rav Moshe's denial of any guilt in the crime, but a video then emerging of his giving these exact instructions.) So I was quite intrigued to see Rav Moshe Shapiro again writing a glowing approbation for Rabbi Schmelczer's book, alongside Rav Mattisyahu Salomon, Rav Elya Ber Wachtfogel, Rav Yaakov Hillel and Rav Aryeh Malkiel Kotler.

As the approbations and introduction to The Heart of Emunah make clear, this book is written specifically to counter works and programs such as those of Rabbi Saperman. Emunah, it says, should not be taught via any kinds of "proofs" or "arguments" based on history, science or philosophy, which can lead to dangerous confusion. Rather, it should be based on emunah peshutah, straightforward simple faith.

That actually sounds quite reasonable, in and of itself, but when Rabbi Schmelczer fleshes out what he means, it becomes very problematic. On p. 33 we are told that "the foundation of emunah is surrendering one's own sechel to those who have acquired sechel haTorah." On p. 71, Rabbi Schmelczer guarantees that one can cure a bone stuck in the throat by placing another bone from the same dish upon the forehead and saying certain Kabbalistic words. He then proceeds to insist that a person is obligated to believe in the existence of salamanders that are formed from fire, mice that are formed from dirt, mermaids and phoenixes. The main thrust of the book is that children must be be brainwashed with emunah peshutah, by having it repeatedly drilled into them, and removing any influence that might cause them to have any questions. Any questions or discussion should be strongly discouraged; the ideal is to accept everything without questioning anything.

The book mixes this message with all sorts of questionable hashkafic dictates, such as that one's non-Jewish "cordial neighbor" lives a life of "transient self-indulgence," and can turn against you "with utmost cruelty," because it is a halachah that Eisav hates Yaakov (p. 219). Chapter 24, "Combatting Disenchantment," addresses those who "claim" to feel disenfranchised from Klal Yisrael, and who have unanswered questions; Rabbi Schmelczer assures his readership that such heretics are simply seeking license to pursue their lusts for corrupt behavior. The possibility that there are other approaches to these issues amongst the Rishonim and Acharonim is entirely negated; when Rabbi Schmelczer discusses the topic of the sun's path at night (p. 368), his extensive Hebrew footnotes entirely ignore all the dozens of Rishonim and Acharonim who saw this topic as demonstrating that the Sages' beliefs about the natural world were not always correct.

Rabbi Schmelczer relates countless stories about the supernatural powers of Gedolim, the truth of miraculous phenomena, and suchlike. He saves the best one, a second-hand story allegedly told by the Chafetz Chaim, for the final chapter. In the city of Shavel (Šiauliai), a pig once forced its way into a shul, went to the ammud, and stood up on its hind legs. Demonstrating a level of intelligence, eyesight, and dexterity not normally seen in this species, it opened up the siddur, and began turning pages. It found its way to a piyut that mentioned pigs, tore that page out of the siddur, and ran out of shul. The rav explained that this pig was a gilgul of Eisav, and that this was a bad sign; a few days later, the entire city was destroyed in a fire. Rabbi Schmelczer concludes by noting that "stories such as these, told by tzaddikim and gedolim who personify trustworthiness.... are proof to our emunah that there is always a spiritual dimension above what we can see and understand."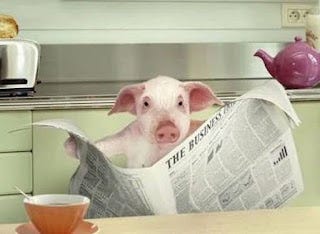 So, this is the debate between the charedi gedolim. How do we strengthen emunah in our children? Do we give them pseudo-scientific proofs of the truth of Torah, and explain why all the world's scientists are wrong and there was never an age of dinosaurs? Or do we tell them that they have to unquestioningly accept everything, and demonstrate the truths of Torah with tales of sentient pigs?

I wonder how this battle of giants will play out. Personally, I think that for students who are connected to modern knowledge (which is virtually everyone), the healthiest approach is to avoid insisting that they must accept far-fetched claims, and to focus instead on the wonderful experience of Judaism, the significance of Jewish identity, and that which is unquestionably true (yet no less miraculous), such as the return of the Jewish People to the Promised Land.

And if I'm going to inspire people with amazing animals, I prefer elephants and chameleons to mermaids and sentient pigs.