Discover more from Rationalist Judaism
Exploring the legacy of the rationalist Rishonim (medieval sages), and various other notes, by Rabbi Dr. Natan Slifkin, director of The Biblical Museum of Natural History in Beit Shemesh. The views are those of the author, not the institution.
Over 4,000 subscribers
"Sssshhh!!!!"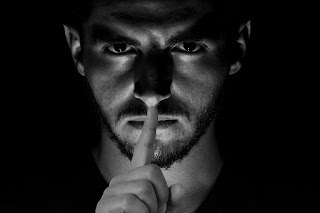 "Why do you have to point out problems in the charedi world? Why do you have to be so negative? What are you going to accomplish, anyway? Besides, you have impure motivations, so you're not allowed to say it!"
As you can imagine, these criticisms comes up a lot. I wrote a post in response last year, but I think it's time for another!
Every society has its problems, some more serious, some less serious. Charedi society has some very serious problems indeed, relating to institutionalized poverty and fundamental issues regarding a widespread failure to contribute to the economy and the military. Aside from the immense harm that this causes to charedi society, these are problems which economists rate as a major threat to the entire State of Israel. Even some people in the charedi world have openly acknowledged that these are extremely serious national problems.

In open and free societies, there is generally no shortage of people calling out the problems that exist. In charedi society, there is very much a deficit of this. The charedi press follows a certain party line and stifles dissent. The charedi voices that I mentioned above as calling out the problems are rare exceptions, who are making little headway. 
Furthermore, many of the problems are facilitated by distortions of classical Jewish theology, or of factual reality, which few people have the combination of scholarship, intellectual honesty, freedom and desire to call out. There's not too many forums in which people are explaining why concepts such as "Talmud Torah Keneged Kulam" and "Torah LiShmah" do not at all mean what they are popularly thought to mean, or which point out why the much-vaunted charedi higher education and army programs are unfortunately of considerably smaller significance than is often believed.

Discussing these issues on this website makes an impact in all kinds of ways. First of all, the many thousands of readers include many people within the charedi world, some of whom influence the lives of many others as well as their own. And it's also important for people outside of the charedi world to be aware of these issues, so that they can make better-informed choices on issues such as where they send their children to be educated and who to vote for. (Did you know that the new government in Israel will be removing the legal prohibition against charedim age 21-24 going to work - which the charedi parties oppose?)
Finally, to address the claims about my motivations. Aside from the fact that there are many misconceptions about my motivations (which have much more to do with living in Beit Shemesh than what happened with my books), it's just irrelevant. You don't stop someone trying to put out a fire just because you think he has bad reasons for doing so.
(It's important to remember that to the extent that the problem of child molestation is at all taken seriously in the charedi world, this is primarily because there was some "nasty" blogs insisting on calling it out. Even Agudas Yisrael admitted this.)

Some people have very nice, idealistic reasons for wanting to sweep problems under the carpet and paint a rosy picture of the charedi world. But in doing so, they are contributing to the problems. The first step to solving problems is to acknowledge their existence.
See too: "Isn't It Lashon Hara? Do I Have Noble Motives? And What Do I Hope To Accomplish?"

If you'd like to subscribe to this blog via email, use the form on the right of the page, or send me an email and I will add you.