Spooks, Corbyn, and the Facts of Life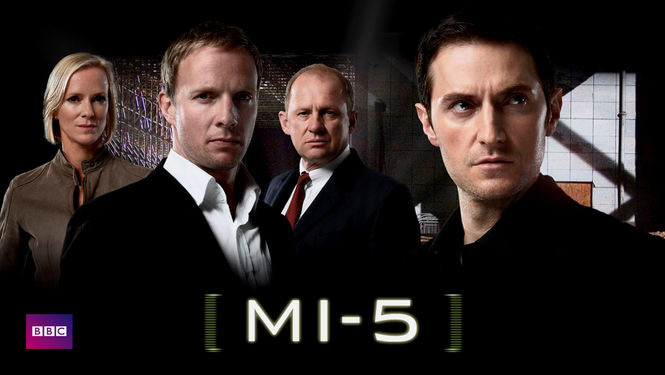 The BBC series Spooks, released in the US under the title MI-5,fictionalized the work of MI-5, the UK's domestic intelligence agency. Spooks ran for ten seasons and received numerous prestigious awards. In contrast to American-style TV shows, Spooks was intended to be less fantasy and more gritty, with a lead character being brutally killed in the second episode.

But there was something very odd about the storylines in this immensely popular show. Who were the villains in Spooks? Who was plotting evil acts of murder and terror?

The rogue's gallery in Spooks included anti-abortion radicals, white supremacist groups, rival British intelligence agents, the CIA, and the Mossad, along with a pro-Israel terror group called "The November Committee." There were virtually never any Islamist terrorist groups - although there were a number of episodes in which such groups were falsely suspected and proved to be innocent.

Yet the real facts are the exact opposite. MI5 monitors some three thousand Islamist extremists living in the UK. Meanwhile, there are only 100 suspected dangerous neo-Nazis and far-right extremists. And the threat from rogue British intelligence groups, the CIA and Mossad is mere fantasy, while "The November Committee" is a fictitious invention. Why invent pro-Israel terror groups for a storyline, when there are pro-Palestinian terror groups that actually do exist?

It's more than a little disturbing that an entire generation of BBC viewers were brainwashed into falsely believing that the threat to Great Britain is from British nationalists, Americans and Jews, rather than from Islamists. But the distortions performed by the BBC were simply reflecting an already existent problem. The United Kingdom suffers from pathological anti-American and anti-Israel sentiment. Immediately after 9/11, there was a grotesque outpouring of anti-American hatred. And Israel is widely perceived as an oppressive colonial regime, rather than as the historic homeland of the Jewish People trying to defend itself against those who wish to wipe it out.

The most prominent example of British pathological anti-Americanism and anti-Israelism is, of course, Jeremy Corbyn, potentially the next prime minister of the UK. He is openly more hostile to the US and to Israel than to actual Islamist terror groups like Hamas and Hezbollah, whom he has described as his "friends" and "brothers." Even worse, he claimed that Hamas "is dedicated towards the good of the Palestinian people and bringing about long-term peace and social justice and political justice in the whole region," whereas the reality is that Hamas runs a brutal regime which diverts aid funds into creating rockets to fire at civilians, and shoots the kneecaps of Palestinian dissidents or throws them off rooftops.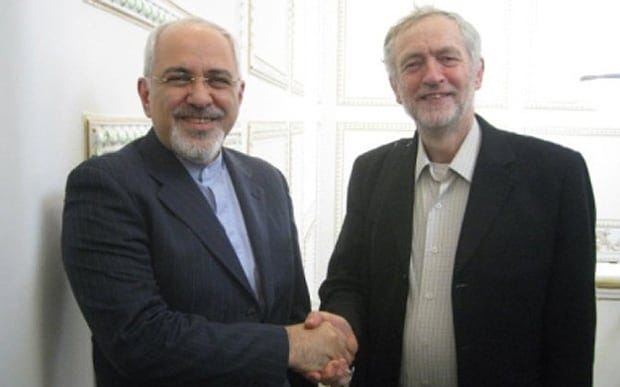 Even when condemning the most extreme Islamist atrocities, such as 9/11 and Islamic State, Corbyn always seeks to "balance" it with condemnation of the US or UK. The danger of Corbyn goes beyond his enabling of antisemitism; he supports brutal authoritarian regimes and strengthens hatred of democratic free societies like the US and Israel. He has even praised Iran, appeared on Iranian state television and called for improving relations with Iran—despite Iran being the number one country seeking to destabilize the world and finance terror.

Fascinatingly, last year the head of MI5 summoned Corbyn to a meeting. Senior officials described the goal of the meeting as trying to explain to Corbyn "the facts of life." They had been "troubled" by his various statements which downplayed Islamist and Russian killings in the UK. Unfortunately the meeting was postponed, due to Corbyn being busy with denying having an antisemitism problem, and it seems that the meeting never took place. Meanwhile, the official historian of MI5 noted that should Corbyn rise to power, it would be a problem for the whole of Western defense.

Even if Corbyn himself loses the election and fades into obscurity, he is only the most extreme example. There is a clear and rampant problem in British society of an inability to recognize the difference between free societies and fear societies, between democracies and tyrannies, between acts of defense and acts of aggression. It's time for everyone to learn about the facts of life.