Discover more from Rationalist Judaism
Exploring the legacy of the rationalist Rishonim (medieval sages), and various other notes, by Rabbi Dr. Natan Slifkin, director of The Biblical Museum of Natural History in Beit Shemesh. The views are those of the author, not the institution.
Over 4,000 subscribers
Scientific Ignorance or Anti-Influence?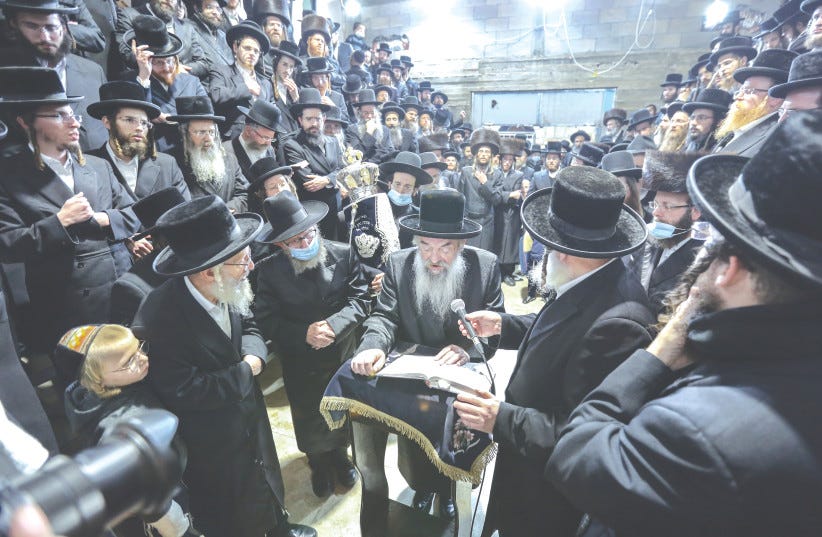 This morning I had decided to write a post modifying some of what I wrote two days ago in my post "So, Why DO Chassidim Disregard Covid?" One person had pointed out the following salient points:

You didn't mention that chasidim are primed and prepared for accepting misinformation such as "anti-mask science" and the idea that covid regulations are specifically targeting religious groups. Magical thinking, conspiratorial thinking, scapegoating, blamelessness--these are woven in to the fabric of the stories and teachings that form these cultures.
In addition, I was speaking to a cousin who in turn has cousins in deep Israel chassidic society, who are suffering greatly through countless levayos, and shiva visits that bring on even more levayos. It seems that they are in such an utterly pre-modern society that they genuinely do not see any connection between ignoring precautions and contracting Covid.
On the other hand, from the Litvishe side of things, a disturbing comment came in that further confirmed the thrust of my post:
I am an Avreich who learns in a big Charedi Yeshivah in Yerushalayim. I was diagnosed with Corona this week and am currently in Bidud. The Yeshivah I belong to continued throughout this current lockdown as if usual, with busloads of Avreichim coming in everyday and no efforts as social distancing enforced or encouraged in the Yeshivah. At the moment there are very few Avreichim who have not contracted Covid over the past couple of months - I was one of the last, meaning that there is very little incentive for the Yeshivah to close anyways even if they wanted to. I was very reluctant to go into the Yeshivah last week due to the situation and the lockdown, however the fact that my Chavrusas and Chaburah were functioning as normal meant that I felt like I was missing out and bucking the trend to stay at home when everyone else was continuing as usual. In retrospect the situation is crazy and almost unbelievable, in the Yeshiva Covid is non-existent asides from the odd missing Avreich who is recovering from Covid and the signs on displayed on the notice boards asking us to daven. I am embarrassed and ashamed to be even considered part of such an institution and I wish I had the courage to stay home and buck the trend. Indeed, I can testify that everything written in this article (my Yeshivah is in Meah Shearim) is 100% true https://www.jpost.com/opinion/haredi-autonomy-is-killing-israel-with-covid-19-656279.
I have thought long and hard as to the rationale and justification behind ignoring Covid - and whilst on the surface the people around me justify it because of the price of Torah learning that clearly isn't the real reasoning, or at least for 99% of the community, rather I also came to the same conclusion along the lines of Rabbi Slifkin that it is a general attitude of ignoring all attempts to influence their way of life. The insular Charedi community has morphed into a crazy and sick almost idol-worshipping habitat which values insularity over anything else. It will cling on to its way of life all the stronger if threatened by something like Covid - what drives them is not the desire to do G-d's Will but rather the desire to push back against any attempts to influence their way of life - that is idol worship. Whilst on an individual basis I value the community greatly there is so much good and the insularity is fantastic in building a true Torah lifestyle. However, on a community level it has led to these types of terrible atrocities and Chillul Hashem.
The Jerusalem Post editorial that he links to, Haredi autonomy needs to stop so Israel can beat COVID-19, is a must-read.
I must add that there are undoubtedly many people in charedi society who are just as upset about all this as is this avreich. The question is whether they are a small minority, a significant minority, or even a silent majority.
Coming soon: A very special announcement! If you'd like to subscribe to this blog via email, use the form on the right of the page, or send me an email and I will add you.