Satanic Obsession: Religious Israel-Haters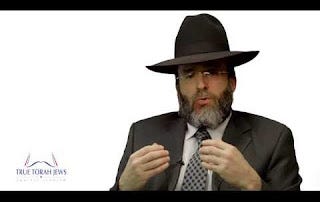 If you thought that radical religious anti-Zionism is solely the purview of a few crazed chassidim in Neturei Karta, you are tragically mistaken.

A glossy new book has recently been published: "The Empty Wagon: Zionism's Journey from Identity Crisis to Identity Theft." It seeks to persuade religious Jews - especially charedim - into an extreme anti-Zionist approach. The author is Rabbi Yaakov Shapiro, who is not to be confused with the Rabbi Yaakov Shapiro who authored the fabulous book Halachic Positions. This Rabbi Yaakov Shapir, breaking the popular image of Israel-haters, is highly intelligent and well-read, the rabbi of a shul in Bayswater, Long Island, and a Litvak, though he is also a grand-nephew of the Satmar Rebbe. He used to anonymously operate the creepy website FrumTeens, in which he infamously quoted (or probably misquoted) the Chafetz Chaim as saying about Rav Kook, "Kook, Shmook."

Today, Rabbi Shapiro is involved with the anti-Israel website modestly called True Torah Jews, which advocates for the State of Israel to be dissolved. This group is not affiliated with Neturei Karta, but when you reach this level of hatred for Israel, the differences between the two become rather minimal, as the site itself points out. Rabbi Shapiro has also joined up with notorious Jewish antisemite Gilad Atzmon. Aside from his growing following among Jews, his website and videos are, of course, welcomed by a broad spectrum of Israel-hating non-Jews, who are eager to hear that "real" rabbis also hate Israel. A video of his about how Jerusalem should not be recognized as the capital of Israel received over 1.7 million views.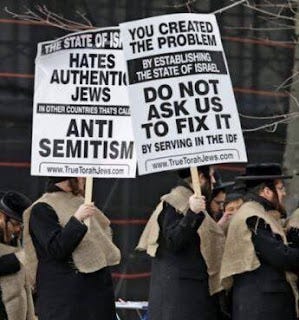 If you want a taste of Rabbi Shapiro's perspective, take a look at this revealing post from his blog, in which he explains, based on the writings of Rav Elchanan Wasserman, how Zionist Jewish leaders actually have the souls of Amalek, and how they are empowered by Satan. In contrast with mainstream Judaism for at least the last millennium, which downplays Satan as an independent entity, Rabbi Shapiro follows the lead of the Satmar Rav and Rav Elchanan in being rather obsessed with Satan, and attributing great power and effective independence to him.

The following paragraph, in which Rabbi Shapiro explains why one should (theoretically?) engage in physical confrontation with the Zionist leadership, is extremely surprising in its theological perspective:

Rav Elchonon explains... that there are two types of threats against the Jews – one is where we are put in physical danger, where our enemies want to kill us, like the Persians did on Purim. The other is where we are not in danger, but the Torah is. Where they want not to harm us physically but to harm the Torah, i.e. our observance thereof. Like with the Greeks did on Chanukah. The difference between the two types of danger is that physical danger comes from Hashem with the goal to make us do Teshuva. Therefore, when we are in physical danger the proper reaction is to do Teshuva, so that the objective of the danger will be been met, and the danger will go away. But Hashem does not threaten the Torah – when the Torah is threatened, that is the Satan doing it (of course, Hashem controls the Satan as well, but He sometimes gives the Satan permission to wreak havoc in his Satanic way). In such a case, doing Teshuva alone will not help, since obviously the Satan's goal is not for us to do Teshuva. On the contrary – he wants us to violate the Torah. In such  a case, the only solution is to go to physical war against our enemies with Mesiras Nefesh to the death. And this nullifies the Satan's power.

I find this astonishing from any monotheistic standpoint. First of all, who cares that Satan's goal is not for us to do teshuvah? Why do his goals matter - isn't it only Hashem's goals that are relevant? Secondly, surely any power that Satan has is only because God has given him power. And God has presumably only done so because the Jewish People have not been acting properly. So surely if the Jews do act properly, then God will no longer allow Satan to act against us! How on earth, from within their own theological worldview, can they claim that Hashem would rather that we engage in physical warfare than davven and learn Torah and do mitzvos?!

Besides from the questionable breaches of monotheism in their Satanic theology, there is immense irony here. Creating innovative frameworks for the laws of war based on Biblical parallels is exactly the crime of which Satmar accuses Religious Zionists! 

Even more ironic is Rabbi Shapiro's list of the Four Signs of Amalek:

a) We know that Amalek is different than other enemies of the Jewish people in that they actually claim to be the real Jews, the way Esav held he was more of a real Jew than Yaakov
b) The fundamental characteristic of Amalek is that they glorify war and warriors.
c) Amalek tries to "improve" Yaakov to become more like Esav, and by doing so, claims that Yaakov will be a better Jew
d) Amalek tries to take the Jews out of the Bais Medrash and make them into warriors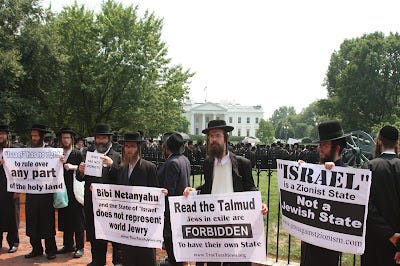 Talk about Kol haposel bemumo posel... this is a perfect description of Rabbi Shapiro! To wit:
a) He and his associates proclaim themselves to be the only True Torah Jews;
b) They are constructing a theology to justify and glorify physical warfare (against other Jews!);
c) They trying to "improve" the rest of the Jews to become True Torah Jews like him;
d) They are trying to take the Jews out of the Bais Medrash and make them into warriors!

The tragedy is that there are intelligent, modern Jews who go for this. Satmar's hatred of Israel is alive and well, and is endorsed by not a few figures outside of Satmar. At the notorious Israel Hatefest organized by Satmar in Manhattan a few years ago, at which speakers described Israel as an "evil regime" and spoke about how "the [Israeli] army was founded on murder and blood spilling," sitting on the dais were Rav Elya Ber Wachtfogel of South Fallsberg, Rav Aharon Schechter of Chaim Berlin, and Rabbi Moshe Meiselman of Toras Moshe.

Rabbi Shapiro's hateful book sold out its entire first printing in just two weeks, and is already on its second printing. The obligation for the rest of us is to urge bookstores not to carry it. And to protest the spread of Satmar views into the rest of the charedi community.


(Hat-tip to my friend JF. Don't forget that you can subscribe to this blog via e-mail using the form on the right of the page.)