Discover more from Rationalist Judaism
Exploring the legacy of the rationalist Rishonim (medieval sages), and various other notes, by Rabbi Dr. Natan Slifkin, director of The Biblical Museum of Natural History in Beit Shemesh. The views are those of the author, not the institution.
Over 4,000 subscribers
Rosenblum: We All Need Charedim To Get Academic Education And Professional Employment
Recently, I highlighted Jonathan Rosenblum's article in Mishpacha magazine calling for wholesale reform in the Israeli charedi way of life vis-a-vis Torah study. However, in that article he did not detail the reason for such a reform, nor what kind of reform he had in mind. In his latest extraordinary column, he spells it out.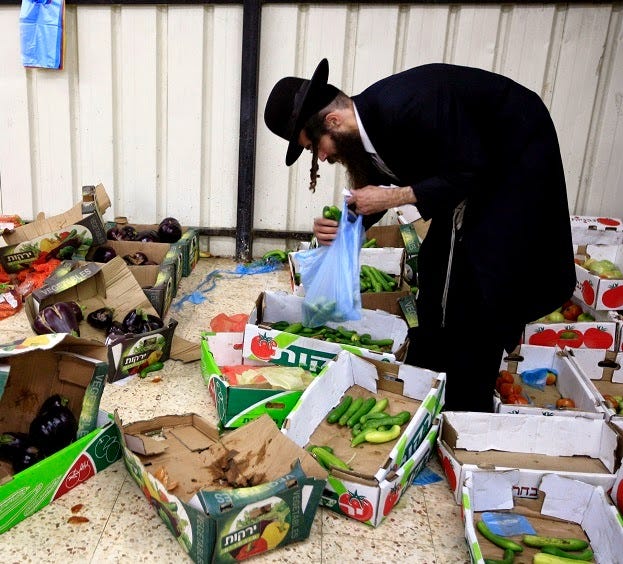 Endorsing a speech by President Rivlin, Rosenblum noted that "20% of the school children in Israel between first and sixth grade are now in chareidi educational frameworks" (if you just consider first grade, it's over 30%). Leaving aside the question of who will serve in the IDF, the pressing question that he asks is: "who will fund the maintenance of this army if Israeli society is poor?" He also notes that "the modern economy puts a high premium on education, and ever more jobs require academic or vocational training of some kind." How will the national economy survive, with such a huge proportion of society being uneducated and unemployed?

The dissonance here is staggering. Jonathan Rosenblum is one of the premier spokesmen for the charedi world. He has written countless columns for both Yated and HaModia. Mishpacha magazine is likewise a publication that claims to be staunchly charedi. It would never run anything explicitly critical of the Gedolim, or even challenging the directive to vote for chareidi political parties.

Yet here we have a column by Jonathan Rosenblum in Mishpacha magazine that pretty much explicitly says that the Gedolim are wrong and one should not vote for chareidi political parties. After all, Rav Steinman, the leader of the Litvishe charedi world, came to Ramat Beit Shemesh and spoke out strongly against getting even a basic secular education, let along a university education. And it's not as though the charedi political parties are fighting for more secular studies in the charedi school system - they do precisely the opposite.

Putting this together with the feature article in Mishpachah magazine about the financial collapse of charedi society, we have Mishpacha pointing out the following obvious truths:

Charedi society is in economic ruin;

This is a result of the leadership of the Gedolim and charedi politicians and communal leaders;

As charedim grow in number, this catastrophe will spread to the entire State of Israel;

The solution is for them to start having proper secular studies and professional careers, which the Gedolim and charedi politicians fight against.

They are observing that the emperor has no clothes, but they are simultaneously desperately trying to avoid being seen as saying that! I am not judging them - they are in an extremely difficult position. It's easy for me to publicly point out the problems with charedi society, since I have little to lose. People who live in that world have much more at stake. Furthermore, perhaps this is the best way to get the message across. But personally, I suspect that it would be more effective if they would come out and say it more explicitly.