Discover more from Rationalist Judaism
Exploring the legacy of the rationalist Rishonim (medieval sages), and various other notes, by Rabbi Dr. Natan Slifkin, director of The Biblical Museum of Natural History in Beit Shemesh. The views are those of the author, not the institution.
Over 4,000 subscribers
The Riddle of the Bears and the Grapes; plus, summer
The other day, I picked up what must surely be one of the most arcane books ever published: "Jewish Tombstones in Ukraine and Moldova." It's not likely to ever have been on the New York Times' bestseller list, nor one of Oprah's books of the month. The book is mostly comprised of pictures of these tombstones. Many of them are carved with pictures - menorahs, flowers, animals. Of the animals, the lion and deer are by far the most common. But I was fascinated to find three tombstones, from early 19th century Kishinev and Sadgora, depicting bears standing upright and carrying a cluster of grapes: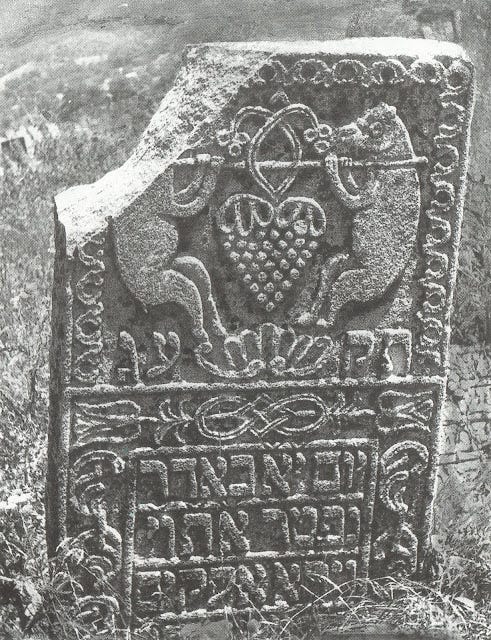 From Bear Art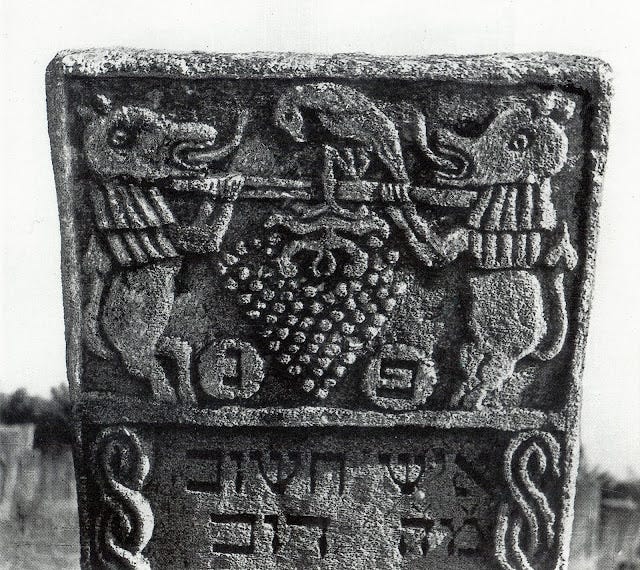 From Bear Art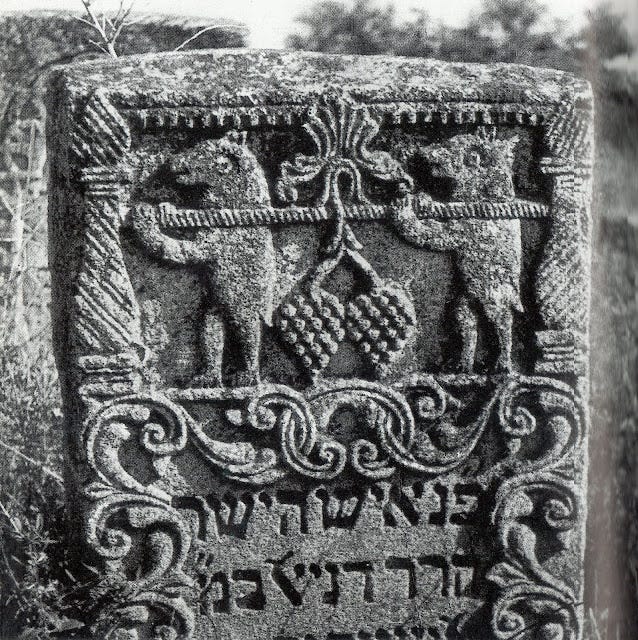 From Bear Art
(The second tombstone might be argued to be depicting lions rather than bears, given the tails and quasi-manes. However, in light of the person being named Dov, and the other two images, it's probably a mistaken picture of bears.)

What on earth is this about? I've studied the symbolism and significance of bears in Judaism very extensively, and I have never come across any connection to grapes. Google didn't help me, either. Does anyone have any insights?

In other news - I am currently planning my summer lecture tour in the US. I have availability for Shabbos July 21 in the NY region, and July 28 and August 11 in California. If you are interested in arranging a scholar-in-residence program, please write to me.