Discover more from Rationalist Judaism
Exploring the legacy of the rationalist Rishonim (medieval sages), and various other notes, by Rabbi Dr. Natan Slifkin, director of The Biblical Museum of Natural History in Beit Shemesh. The views are those of the author, not the institution.
Over 4,000 subscribers
Racist Anti-Racists
The Anti-Defamation League has existed for over a century. Its self-described noble mission is "to stop the defamation of the Jewish people and to secure justice and fair treatment to all." Unfortunately, it recently seems to be betraying that very mission.
The ADL website provided the following definition of racism: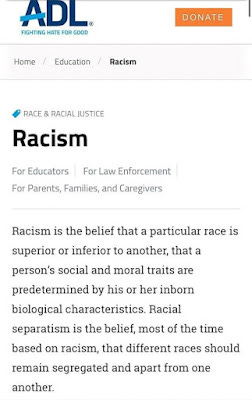 While one can quibble over nuances in this formulation, it's certainly generally correct and reasonable. But recently - I don't know exactly when - the ADL bizarrely decided that it was unsatisfactory. And so they changed it to read as follows: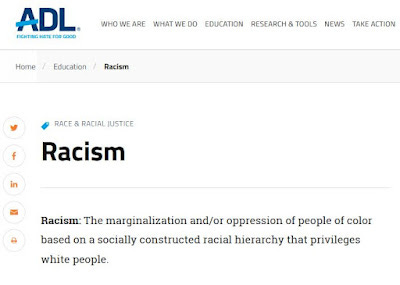 This simply beggars belief. The ADL has adopted a definition of racism which is itself racist.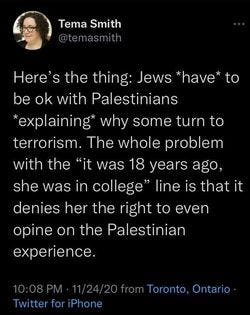 Of course, racism against blacks dwarfs racism against whites. But racism against whites most certainly does exist. Malcolm X was a racist against whites. So is Louis Farrakhan. And, most significantly, antisemitism is also a form of racism.  
The ADL's perversion of the meaning of racism is part and parcel of its alignment with Critical Race Theory and "progressive" approaches. In a related vein, it just hired Tema Smith as its new Director of Jewish Outreach and Partnerships. Tema Smith is an activist against injustice who sometimes seems confused about who exactly the victim is. When Ilhan Omar and British rapper Wiley were accused of antisemitism, Smith claimed that this was racism against them for being black. When Palestinians justified terrorist bombings of civilians and children in cafeterias, Smith argued that Jews have to be okay with it. When black people commit violent attacks against Jews, Smith believes that this means that the problem to be addressed is anti-black racism among Jews.
Now, some argue - and there may well be merit to their position - that this mindset is so taken for granted in many circles that it's important to have somebody who is part of those circles and nevertheless advocates for Jews and Israel. They might be right. But on the other hand, there comes a point where you are compromising values so much in order to reach certain people that you have to ask yourself if it's even worth it.

(If you'd like to subscribe to this blog via email, use the form on the right of the page, or send me an email and I will add you.)