Discover more from Rationalist Judaism
Exploring the legacy of the rationalist Rishonim (medieval sages), and various other notes, by Rabbi Dr. Natan Slifkin, director of The Biblical Museum of Natural History in Beit Shemesh. The views are those of the author, not the institution.
Over 4,000 subscribers
Rabbi Phillips Responds
It's not the norm to give a guest post to someone responding to a review, but I've decided to do so, since notwithstanding my criticisms of Rabbi Phillips' book, I think that his heart is in the right place. I'm not going to write a response to his response; I stand by what I wrote, which I think that his response somewhat mischaracterizes. I invited people to read both his book and my review and to draw their own conclusions. (I do agree that my review focused on only a small part of his book.)


CURIOUS CHOLENT – A RESPONSE TO RABBI SLIFKIN'S REVIEW OF JUDAISM RECLAIMED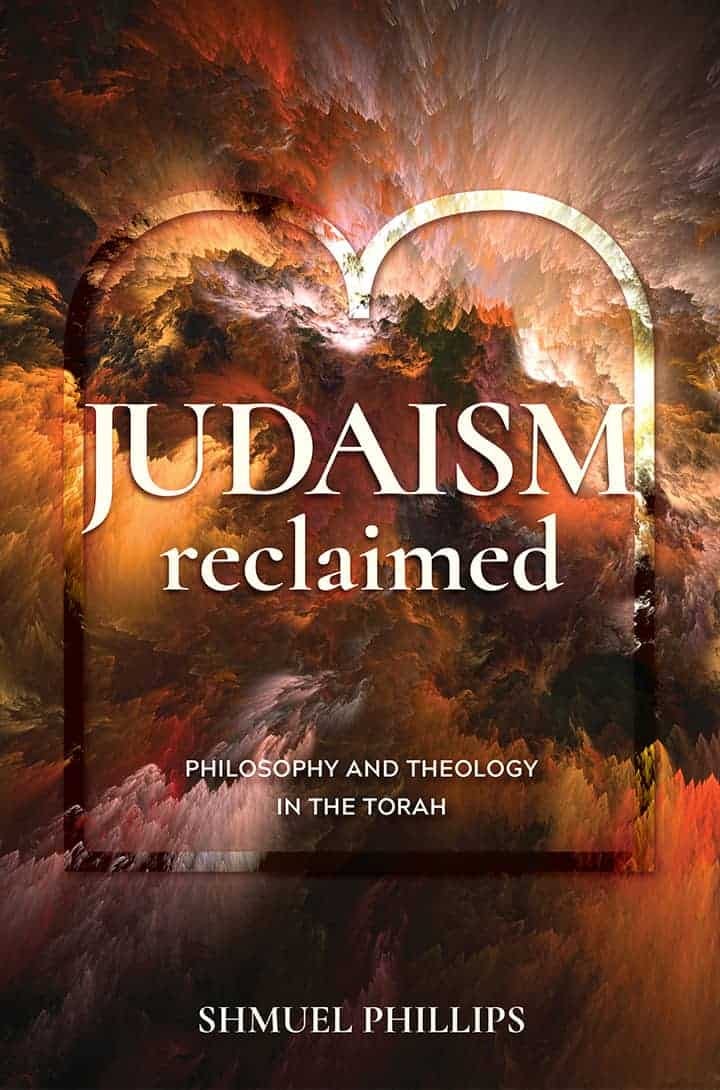 Firstly, I would like to thank Rabbi Slifkin for taking the time to read and review my book, Judaism Reclaimed, which he received only a few days ago. I am also very grateful for the opportunity that he has given me to write a response to this review on his entertaining and valuable blog.

From the outset, R' Slifkin seeks to pigeonhole the book as "charedi" or "non-charedi". Anyone familiar with me would know that this is likely to be an extremely challenging task; while I draw inspiration from both Haredi and Modern-Orthodox thought, I do not subscribe exclusively to either and I think my book reflects that by attempting to rise above the well-trodden, often petty, disputes between these two worlds when analysing fundamental questions of Jewish philosophy and theology. To this end I specifically sought approbations from Rabbinic figures in both worlds with one of them, Rabbi Jonathan Sacks, also meeting with me to provide very helpful guidance and advice.

Unfortunately, R' Slifkin's preference to see everything in black and white, colours the rest of his review of my book which he seeks to depict (and presumably discredit) as "charedi apologetics". This leads to some surprising results. A few selected points:

-BIBLICAL CRITICISM
R' Slifkin categorises my responses as "weak apologetics... comforting for Yeshiva students who have little capacity for critical thought or exposure to contemporary works".
However, even a cursory glance at the modern sources I draw upon in these chapters will reveal that they are entirely non-Charedi. I suspect that Professor Joshua Berman of Bar Ilan University – whose work was strongly recommended to me by Rabbi Sacks – as well as R' Mordechai Breuer and R' Amnon Bazak would be most surprised to read R' Slifkin's critique and categorisation of their views.

-LASHON HAKODESH
R' Slifkin appears to have mistaken my analysis of Rambam's linguistic theory for an endorsement of Rambam's position against that of his disputants – a matter on which I do not take a stand. I was simply seeking to explain a much-derided and, I think, little understood statement of Rambam and in the process to propose some fascinating parallels (and distinctions) between Rambam's theory of linguistics and that of George Orwell in 1984. I was very much helped in this chapter by the late Professor Susan Rothstein – a world expert in comparative linguistics and a disciple of Noam Chomsky.

-TORAH AND SCIENCE
On this subject, which is clearly close to R' Slifkin's heart, he appears to have been strongly influenced by my "copious citations" of his old nemesis, Rabbi Moshe Meiselman, with whom he attempts to taint me by association. In fact, of the five (exclusively brief footnote) mentions of R' Meiselman in my chapter on Torah and Science one is to dispute him, three are merely brief citations together with a citation of R' Slifkin's counter-argument – and only one is supportive.
More seriously however, R' Slifkin has fundamentally misrepresented the greater purpose of this chapter: it deliberately seeks to avoid the much-debated specifics over Torah and science (specifics which are typically relegated to footnote references) and instead analyses the philosophy of science. Specifically, it examines the cautious and nuanced approaches taken by Rambam to the apparent clash between Torah and (now defunct) science of his day, and then asks how Rambam would approach such an apparent clash in today's circumstances. No conclusion is offered because the chapter focuses on theological methodology rather than specific questions. In fact, the chapter concludes with the thoughts of Rabbi Jonathan Sacks, who read and enjoyed the essay. Curiously, in his review, R' Slifkin emphasised how the opinions of him and R' Sacks on Torah and Science were "essentially…the same". 

-MARC SHAPIRO/RABBINIC CORPOREALISM
While I expected R' Slifkin to leap to the defence of his friend Professor Marc Shapiro, his enthusiastic branding of my analysis "conventionally naive/charedi" misses some important points:
1) My primary argument is based on the work a leading scholar in the field of Jewish thought, Professor Joseph Dan who is not religiously observant, let alone Haredi. Dan writes (among other things) that even medieval Rabbinic statements which appear powerfully to endorse belief in a corporeal deity should not be understood to represent "belief in the literal veracity of these descriptions…they represent the maximum that can be conveyed concerning God's essence and appearance, and that any further inquiry cannot lead to valid conclusions. God chose to reveal to us in the scriptures whatever is found in them: man should be satisfied with that, and ask no more questions. It is not that Rabbi Moshe Taku believed in an anthropomorphic God; most probably he did not".
While some may dispute Professor Dan's conclusions, classifying my development of his hypothesis as naive and charedi is disingenuous, offensive and may reflect an agenda. (I similarly question Shapiro's omission of Professor Dan's conclusions – especially as he cites Dan approvingly elsewhere in his book).
2) My critique of Shapiro's presentation of sources is limited to the first two chapters of his book. I believe that I have shown that the sources in these chapters have systematically been misrepresented and taken out of context and therefore do great damage to his argument there. This response is obviously not the place to regurgitate them; rather, it is for readers to make up their own minds (anyone who is interested but does not want to buy the whole book can contact me privately for a copy of this important chapter).
3) Regarding widespread Rabbinic acceptance of the entirety of Rambam's 13 principles, I don't think it's controversial to maintain that the Rabbinic consensus today allows e.g. prayer to angels (many will be reciting the machnisei rachamim supplication in selichot starting motzei Shabbat – a prayer that, personally, I omit).
4) "Phillips makes the not-uncommon mistake of misinterpreting the book to be saying that anyone is entitled to believe anything." Does it not? See p117 of Marc Shapiro's book.

-KUZARI/TORAH AUTHENTICATION
My discussion in this essay is built upon the writings on R' Jonathan Sacks and Professor Joshua Berman, once again mischaracterised as "charedi/naive apologetics". The review of my discussion of whether the Torah's accounts should be rendered literally appears only to have seen half the essay and therefore completely misrepresents my argument (the reviewer appears to have been distracted once again by the menacing presence of R' Meiselman's name in a footnote – cited very much as a sidepoint).

CONCLUSION
In short, Judaism Reclaimed has nothing to do with R' Slifkin's depiction of it as an exercise in "Charedi apologetics". Furthermore, while R' Slifkin has understandably focused on the particular chapters which coincide with his areas of interest and expertise, these represent only a small proportion of the overall book – perhaps 10 out of 70 essays. Readers of the review should be aware that the book discusses many profound and delicately formulated ideas in Jewish philosophy which were the subject of glowing endorsements from R' Jonathan Sacks (see www.judaismreclaimed.com) and R' Gil Student (on his Facebook page last week).
R' Slifkin has written extensively over the years, providing us with many treasured insights and valuable reviews. I therefore look forward to reading his further considered comments, once he has had time to read and reflect upon the book as a whole, and to digest the full flavour of this unique and curious cholent.