Discover more from Rationalist Judaism
Exploring the legacy of the rationalist Rishonim (medieval sages), and various other notes, by Rabbi Dr. Natan Slifkin, director of The Biblical Museum of Natural History in Beit Shemesh. The views are those of the author, not the institution.
Over 4,000 subscribers
Purim Perks & Peculiarities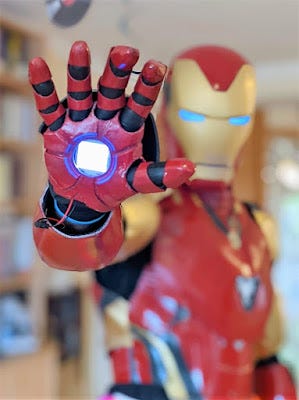 1. When I was sixteen, I constructed an eight-foot tall Big Bird costume for Purim. Thirty years later, my sixteen-year-old son assembled a 3D printer and constructed an Iron Man costume, which he also motorized and lit up with LEDs. What's his sixteen-year-old son going to do in thirty years?! Build a space rocket?!
2. I saw a car which pulled over to the (wrong) side of the street. The kid in the back swung open the door, and it knocked off the wing mirror of a car that was driving past. Horrified, the kid's father jumped out and ran over to the other car to apologize. The guy gets out of the car, gives the man (who was a complete stranger to him) a mishloach manos, and says "Happy Purim!"
3. My car was stopped by a bunch of American yeshiva guys... who were collecting not for their yeshiva, but for Lemaan Achai, an incredible local charity. Kol hakavod! (Later, when I told one charedi guy who was collecting for his yeshiva that I save my money for matanos l'evyonim, he said to me, "What, supporting Torah isn't matanos l'evyonim?!" I don't know who was more mystified, he or I.)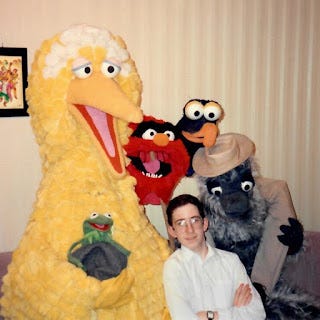 4. A local antivaxxer had an effigy hanging outside of his house... of Bill Gates. I kid you not.

5. A Ukranian woman that we know (a recent convert) told my wife that she wasn't planning on observing Purim, because she is too distraught. My wife pointed out to her that it is davka important to observe Purim at such times. The reason why the Jewish People survived for thousands of years is that during the good times we remembered the suffering, and during the bad times we remembered the times of salvation.
I hope that you all had a great Purim!
(If you'd like to subscribe to this blog via email, use the form on the right of the page, or send me an email and I will add you.)