Discover more from Rationalist Judaism
Exploring the legacy of the rationalist Rishonim (medieval sages), and various other notes, by Rabbi Dr. Natan Slifkin, director of The Biblical Museum of Natural History in Beit Shemesh. The views are those of the author, not the institution.
Over 4,000 subscribers
Problematic Contemporary Halakhists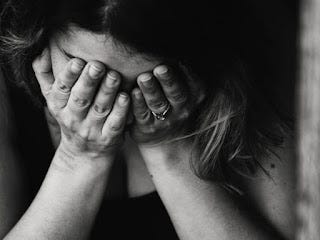 How should Jews react to the repeal of Roe vs. Wade, such that various states in America are at liberty to ban abortion? The OU released a very cautious statement explaining that they can neither applaud nor condemn it, since Judaism's position is complicated, varies from case to case, and does not neatly line up with either the pro-life or pro-choice position. Rav Jeremy Wieder of YU, in an interview on the always-excellent Orthodox Conundrum podcast (Spotify/ Apple), says that a repeal is unfortunate, because the consequences of abortion being unavailable even in cases where halachically necessary are more serious than the consequences of it being available even when not halachically permitted. 
Rabbi Dr. J. David Bleich, author of Contemporary Halachic Problems, on the other hand, unreservedly applauds the repeal, in a very disturbing article published on Cross-Currents. His article is deeply problematic for several reasons:
1) Detachment from Reality
Since even the more conservative halachic authorities permit (and even require) abortion in certain cases, what happens if a woman in an anti-abortion state needs one? R. Bleich claims that the Orthodox community will create a fund to finance such a person flying to a state that permits it, after receiving permission from the fund's Posek. Does this really sound plausible? Some teenage girl from a frum family, raped by her rosh yeshiva uncle, is going to come forward to a rabbinic committee and testify that she was raped? And then she will be given thousands of dollars to fly to a different state and receive medical care and recuperate there? 
And where is this money going to come from? Who exactly is going to be raising it? It won't be R. Bleich, unless the Posek for the fund ignores the views of most halachic authorities and takes the exact same extreme stringent view on this topic as R. Bleich does!

2) Callousness
The sheer callousness of R. Bleich's essay is jarring. There is no expression of sympathy for the girls and women who really need abortions and will now have the greatest difficulty in getting one. And if they do get one, in many cases it will be out of their home state and away from their homes and families. I'll quote from a friend of mine in the US who is a community activist:
"All I'm saying is that if you've never been asked to find a rav for a chassidish girl scared that her brother impregnated her while raping her so she could ask for a heter to get an abortion, maybe shut up about it.
"Maybe if you've never been involved in a case where someone was raped by a family member and because they're not allowed to drive they have to beg their mother to get them a pregnancy test because their period was late after being raped, I don't really want to hear your opinions.
"Maybe if you've never had anyone crying to you on the phone about how terrified they are of being pregnant because they know they won't survive it and can't afford an abortion, stick your "principled conservative" nonsense somewhere else.
"Spend a few years doing the work I do and you'll realize really quickly why easy access to abortion is critical."
3) Racism
I was horrified to read the following paragraph:
"No Jewish woman is likely to die in the wake of its repeal. Abortion for medical need will continue to be available in most, and probably all, jurisdictions. If any lives are lost it will be because of inability to afford the expense of travel, not because of constitutional impediment."
Great, so no Jewish woman is likely to die. Only non-Jewish women, who don't have the financial support network of a Jewish community, will die. And so there's no reason not to celebrate the repeal.

If Cross-Currents is not sensitive to the inherent callousness of such a statement, I would have thought that they would at least have the sense to think about the ramifications of such a thing appearing in print.

4) Intellectual Dishonesty

And now we get to the meat of the problem - R. Bleich's sheer intellectual dishonesty in his halachic presentation. 
"Rambam, Noda bi-Yehuda, R. Chaim Soloveichik and R. Moshe Feinstein (and, at least in one pronouncement, the Israeli Chief Rabbinate as well) – and that list is far from exhaustive – unequivocally found feticide to be a non-capital form of homicide justifiable only if the fetus itself poses a threat to the mother."
Actually, the truth is that far from Rambam's view being "unequivocally" as R. Bleich claims, there are many scholars who interpret Rambam's view differently. A dozen other rabbinic authorities, including such luminaries as R. Yechezekel Landau, Rav Chaim Ozer Grodzinski, and Rav Isser Zalman Meltzer, understand Rambam to mean that the fetus is less than a full human life. According to these views, abortion is not homicide - and it therefore may be permitted even in certain cases where there is no mortal threat to the mother. R. Bleich knows about all these other views, since he's written about them himself - how can he now pretend that they don't exist?
Furthermore, Rambam is hardly the only Rishon to weigh in on this matter. He's not even the majority view. Most Rishonim and Acharonim are of the view that a fetus is not a "nefesh" and thus abortion is not a form of homicide. Precisely for this reason, there is great debate as to what the nature of the prohibition of abortion is, and whether it is a Biblical or rabbinic prohibition; some rate it as chavalah, wounding the mother, while others see it as an extrapolation from the prohibition against wasting seed. And according to those who take the latter view, there is consequently much greater scope for leniency. Again, R. Bleich knows this - why is he presenting such a distorted picture here? (There's an excellent discussion of the whole topic by Rav Eliezer Melamed, now in English translation at this link.)
R. Bleich continues:
"Rabbi Feinstein was an extremely pleasant, sweet, mild-mannered and tolerant person. Yet, when confronted by a much more permissive responsum of a respected rabbinic figure he did not hesitate to write in response, "May his Master forgive him." 
Yes, that is true. However, it is also true that there was a respected rabbinic figure who felt that it was Rabbi Feinstein that was badly mistaken here. I'm referring, of course, to the one that Rabbi Feinstein was arguing with, Rav Eliezer Waldenberg, the Tzitz Eliezer. On what grounds does R. Bleich simply dismiss him, not even mentioning him by name, merely because Rav Moshe Feinstein disagreed with him? Furthermore, there were many other Poskim who respected Rav Waldenberg's approach, and would send women to him to receive a heter for abortion. How can R. Bleich simply dismiss them all and refuse to acknowledge their existence?

R. Bleich continues further:

"As far as non-Jews are concerned, there is not even a scintilla of controversy. Abortion is an even more grievous offense under the provisions of the Noachide Code."
Again, this is a distortion. Yes, the punishment in cases of forbidden abortion is more strict for non-Jews, and yes, there are some halachic authorites who take a more stringent approach  regarding abortion in general with non-Jews. But there are others who disagree. Rav Eliezer Melamed writes as follows: "It appears that regarding the permission for abortion in a case of serious illness, the rules of Jews and Noachides are the same, and whenever it is permitted for a Jew to have an abortion, it is equally permissible for a Noachide."

Now, R. Bleich certainly does not need to agree with Rav Melamed. But it is dishonest and wrong to claim that he doesn't exist!
Conclusion
If you've been following R. Bleich's various positions over the last few years, as discussed in several posts here, all this will unfortunately come as no surprise. 
Several years ago, R. Bleich wrote an article about Chazal and science in which he ignored the existence of views which say that Chazal could have based halacha on scientific error. I wrote a letter to Tradition pointing out the existence of such views. R. Bleich wrote a twenty-page response, dripping with condescension, futilely attempting to justify why he had pretended that those views do not exist, and claiming that it is impossible and unacceptable to say that Chazal mistakenly believed in spontaneous generation - either they didn't believe in it, or it really exists! You can read the comments of Professor Lawrence Kaplan and myself regarding R. Bleich's article at this link.

(Note that R. Bleich's refusal to acknowledge that Chazal's knowledge of science was deficient has very serious ramifications. It means that his ruling against organ donation, based on his "deductions" about Chazal's view on brain death, is fundamentally mistaken.)

A few years later, R. Bleich made the incredible statement that Rambam - the rationalist par excellence - does not "explicitly deny" the possibility that certain people can "employ metaphysical or transnatural powers to achieve physical ends." As I pointed out at the time, it's also the case that Rabbi Bleich does not explicitly deny the possibility that he considers me to be the Gadol HaDor, but I still wouldn't ascribe that belief to him! Is Rabbi Bleich unaware of Rambam's deep philosophical opposition to the notion of changing the natural order through supernatural means, or is he in denial of it? Neither reflects well on him.
Then, there was a bizarre interview with R. Bleich about methodology of psak, in which he claimed that "there is no such thing as a machmir and a meikil. Anyone who talks in that language is not a posek." He also claimed that neither he nor any legitimate posek could ever change their approach over time. I discovered that Rav Aharon Lichtenstein ztz"l had long been bothered by such statements by R. Bleich, and wrote an article in which he emphatically pointed out that major Poskim such as Rav Chaim of Volozhin both used the terminology of machmirim and meikilim, and admitted to changing their approach over time. (Though I suppose that if R. Bleich can negate the existence and legitimacy of countless Rishonim and Acharonim and contemporary Poskim regarding abortion, he can do the same for Rav Chaim of Volozhin.)
The problem is this. Since R. Bleich teaches in YU, is very knowledgeable about certain areas of secular knowledge, and writes in a highfalutin style, many people in the Centrist and Modern Orthodox community assume that he is a great authority who shares their basic epistemology and worldview, rather than recognizing that this enlightened exterior conceals an anti-rationalist worldview and intellectually dishonest approach no different from the standard traditionalist charedi Gedolim. In the case of brain death, this has led to organs being unavailable for those who desperately need them, and now it may lead to women who desperately need abortions being unable to obtain them. It's unfortunate to have to expose the flaws in his approach, and it will doubtless lead to people slamming me as being "disrespectful", but it's important, and potentially even life-saving.
If you'd like to subscribe to this blog via email, use the form on the right of the page, or send me an email and I will add you.