On A Lighter Note...
Here's a great photo that one of our guides at The Biblical Museum of Natural History took during a tour that he led last week: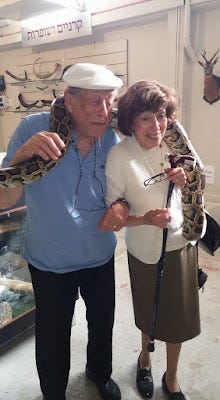 We posted it to our Facebook page with a request for suggestions for a caption. Here are some of the suggestions that we received:


"He says we should eat the apple!"

Garden of Eden Reunion photo

"I asked for a boa, not a boa constrictor!"

"I guess eating from the tree didn't kill us after all!"  

Feel free to add more suggestions!