Of Dogs And Apes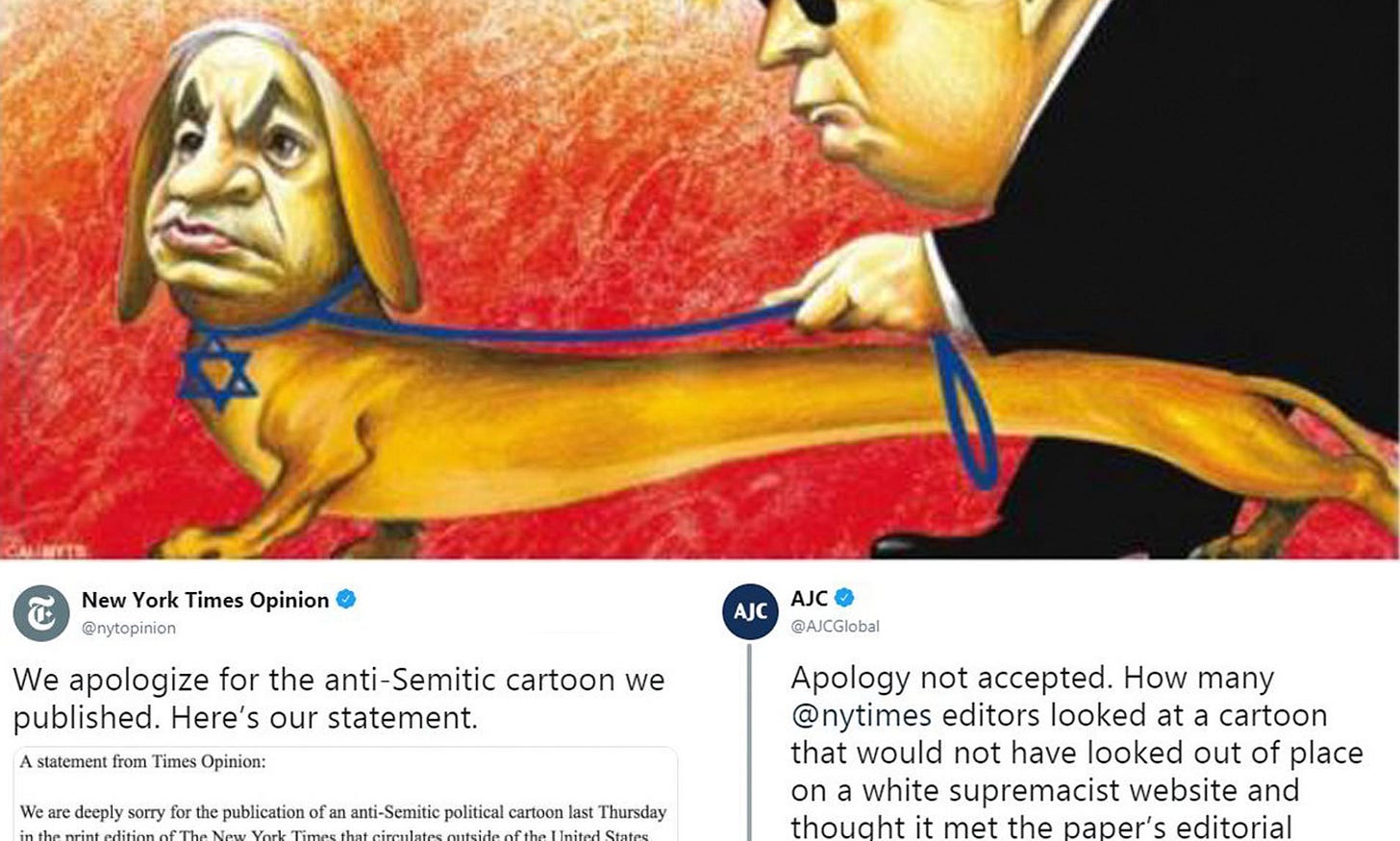 You've all surely seen the shocking cartoon in the New York Times International Edition depicting Bibi as a guide dog (yet depicting him as a German dachsund rather than as a labrador), leading a blinded, Judaized Trump, by an artist who had previously compared Israel to Nazi Germany. You might even have seen Bret Stephen's op-ed in which he slams the NYT for it. But you might not have seen the comments to Stephens' article, in which many people - including Jews - claim that there is nothing wrong with the cartoon.

Their claim, at first blush, might seem reasonable. The argument goes as follows: Surely there's nothing wrong in pointing out that Trump is easily manipulated, nor that Bibi is a savvy operator. The "guide dog" metaphor is simply a way of illustrating that. Nothing antisemitic about it.

The simple response to that is as follows. Imagine if Obama had been accused of not coming up with any original policies, and simply mimicking the policies of others. And since another word for mimicking is "aping," a cartoon would have been drawn of Obama as an ape. It is absolutely inconceivable for the NYT to have published such a cartoon, and the people defending the dog cartoon would never defend that one.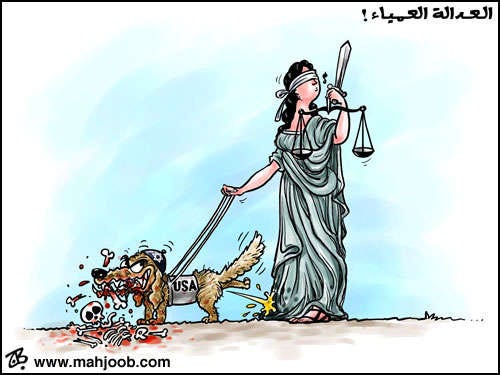 And the reason would be legitimate. You can draw other people as an ape, but not Obama. Because Obama is black, and there is a long and sordid history of black people being depicted as apes and subhuman. By the same token, there is a long and sordid history of Jews being described as dogs and manipulators.

The very defense of the cartoon by many people gives rise to an important question: How is it that people can be exquisitely sensitive to racism, and yet be oblivious to similar themes in antisemitism? (The same question applies to Corbyn and his followers in the UK, but I suspect that the answer may different there.)