O Canada!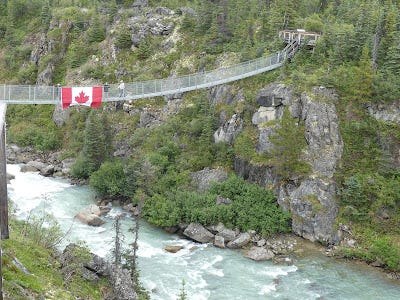 Extra points if you can guess where on the Canadian border
I am at in this picture. Clue: An animal named Buck
Tonight I head out to Canada for a week; more specifically to Toronto, a very different part of Canada to that which I briefly visited in the photo on the right. My schedule is as follows:

On Shabbat, I will speaking at BAYT, with a Motzai Shabbat multimedia presentation on "The Animal Kingdom in Jewish Thought."


Sunday evening is a special private event for the museum, at which I will be speaking on the topic of "Rationalist Judaism vs. Biblical Natural History," with an introduction by Rav Shlomo Miller. If you'd like to attend, please email Julie@BiblicalNaturalHistory.org. (Please be aware that this is a fundraising event!)

On Tuesday evening at 8pm, I am speaking on the Chicken Wars at Shaarei Shomayim.

If you'd like to contact me about a private meeting, please email me at director@BiblicalNaturalHistory.org.