Discover more from Rationalist Judaism
Exploring the legacy of the rationalist Rishonim (medieval sages), and various other notes, by Rabbi Dr. Natan Slifkin, director of The Biblical Museum of Natural History in Beit Shemesh. The views are those of the author, not the institution.
Over 4,000 subscribers
Mazeltov! Murder Tonight.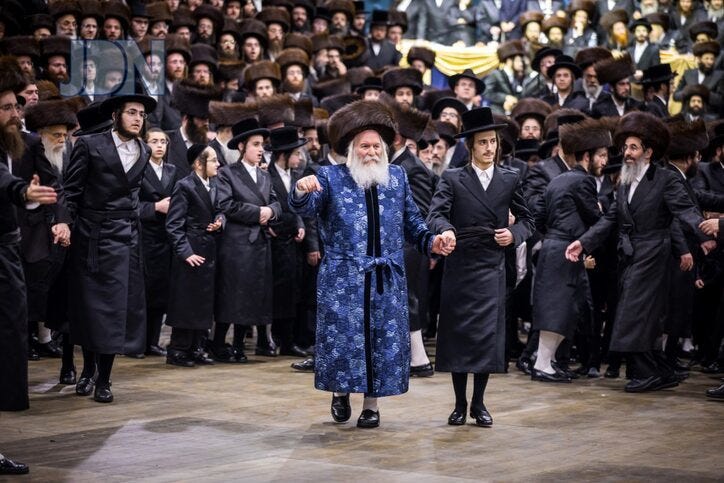 Over the months since the lethal pandemic started, it's been studied intensively. There's still a lot that we don't know, or which is disputed. And the laws and regulations don't always reflect the scientific reality. (Not to mention that it's difficult to respect them when they are selectively enforced, or when important political figures flout them.)

But one thing has been well established: the major factor in transmission is airflow. Airflow itself in turn depends on various factors. The biggest factor by far is whether one is indoors or outdoors. Another factor is what people are doing; when people speak or sing loudly, they produce dramatically larger numbers of micron-sized particles compared to when they use a normal voice - even more than during coughing. 
So, going to the beach involves very little risk. At the other end of the spectrum, having masses of people crowded into a building, singing at the tops of their voices, is not just illegal; it's about the most dangerous thing you can do.
And that's exactly what Bobov is doing tonight.
It's the wedding of the Rebbe's youngest son. Mazeltov! A tremendous simcha for the chassidim of Bobov. And so they've been gathering from all over the world for this momentous occasion. 

As the original report details, arranging this wedding has presented an enormous logistical challenge. After all, there is a lethal global pandemic, and in the US it's illegal to hold such an event. But, nothing less than the best will do for such a momentous occasion! So, they spent a lot of effort finding a venue where they can crowd all the thousands of guests, without the authorities finding out. The location is being guarded as a tight secret until just before the wedding. And all the chassidim have been warned "a thousand times" not to take any photos during the event, so as not to get Bobov in trouble.
An article posted online this morning spelled all this out in great detail. Since I first put this post out a few hours ago, it's been changed. It now claims that the wedding will be very small and all the thousands of chassidim will be celebrating at home! But the original is available in a cached version, and I took a screenshot to display here. 
Now, it is true that every society takes risks for things that it deems extremely important. Global society allows car travel at speeds over thirty miles per hour. Religious Zionist society encourages people to live in somewhat dangerous places. And the wedding of the Rebbe's youngest son is extremely important to Bobov.
On the other hand, this is not a tiny risk. Such an event will certainly result in mass Covid-19 transmission and very likely in death. Furthermore, by gathering chassidim from all over the world, it's going to spread all the different strains of Covid. (Bear in mindtoo that this is not a bunch of disconnected people making personal decisions - this is a centrally-planned event, approved by the Rebbe himself.) And if you've created a society where mass transmission of a deadly virus and the near-certain loss of life, not to mention breaking the law in a major way and causing immense chillul Hashem and damage to all religious Jewry, is all justified by celebrating a wedding, then, well, maybe your society has its priorities all wrong.
Of course, the usual readers of this website are not going to be attending the wedding. But they already changed the news report as a result of my post going out, so maybe they will realize that the cat is out of the bag and they need to cancel it. And maybe we should think about this event when we support various sects of Chassidus.
(If you'd like to subscribe to this blog via email, use the form on the right of the page, or send me an email and I will add you.)