Discover more from Rationalist Judaism
Exploring the legacy of the rationalist Rishonim (medieval sages), and various other notes, by Rabbi Dr. Natan Slifkin, director of The Biblical Museum of Natural History in Beit Shemesh. The views are those of the author, not the institution.
Over 4,000 subscribers
Lovely People Who Contribute To Deaths
Many of us are familiar with staunch antivaxxers - those who believe that Covid was created by Bill Gates and others to reduce and control the world's population, and that the vaccine serves to implant microchips in our bodies for some nefarious purposes. It's pointless to try to to engage with such conspiracy theorists.
But recently I've become aware of a different strain of antivaxxer - which we can perhaps term a "soft" antivaxxer. These are not crazy conspiracy theorists - they are lovely normal rational people. Such people do not consider themselves to be antivaxxers at all, and are not against all vaccines. They may even be in favor of the covid vaccine, for certain people who are at high risk of dying from covid. But they are against the covid vaccine being recommended for the general population. They provide all kinds of arguments that it has not been sufficiently tested and that it could cause harm that far outweighs the benefits.
The problem is that the arguments that they provide against the vaccine are invariably deeply flawed - and yet they presented in a seemingly convincing way. And so I would like to alert people to some of the misunderstandings and even deceptions which are used. (See too this article for an expose of an antivaxxer presenting misinformation and masquerading as a non-antivaxxer.)

1. "There is no scientific data about the long-term effects of the vaccine."
This is an example of a statement which is technically true but completely misleading. It's equally true to say that there is no scientific data about the long-term effects of the new flavor of Pringles. But the relevant point is whether there is reason to be concerned about the long-term picture. In this case, since mRNA molecules do not change DNA and break down quickly, and vaccine side-effects are seen within several weeks, medical experts (as opposed to Facebook experts) have concluded that there are no specific grounds for either short- or long-term concern. On the other hand, there are most certainly very strong grounds for concern about both the short-term and long-term effects of Covid, which in its newer strain is much more contagious and harmful.

2. "People just want to ask questions! Why are you trying to silence them? What are you trying to hide?"
The word "question" has two very different meanings. One meaning is to seek information in order to fill a gap in one's knowledge. Nobody is trying to silence these kind of questions about the vaccine. But the other meaning of "question" is to challenge. And that involves insisting on various claims. Since these claims are usually false and even dangerous and sometimes lethal, then yes, it is perfectly legitimate and appropriate for these to be forcefully rebuffed, just like any false and dangerous claim.

3. "Israel's population is being used as a lab experiment for clinical trials! The CEO of Pfizer himself even said so!"
This is an utter distortion of reality. The clinical trials for the safety of the vaccine have already taken place and are finished, with perfectly satisfactory results. What the Pfizer CEO spoke about was how Israel is a lab for seeing the results on the economy and health indices of an entire country once most of the country has received its vaccine.
4. "The FDA itself have not approved it! They only gave it emergency authorization! This shows that they themselves have concerns!"
This is an incorrect inference. There is a formal protocol, established many years ago, for vaccines to obtain formal approval. This includes the vaccine having been used for a certain amount of time and clinical studies on its effects on children and pregnant women. When the FDA was asked to approve the vaccine, these protocol requirements were not yet satisfied. But meanwhile the FDA was able to authorize it based on the fact that it went through all three phases of clinical trials and passed with flying colors. The benefits are overwhelming, it had been tested on tens of thousands of people without any serious ill effects, and no particular concerns are even theoretically suspected to actually exist. Since then, it has been successfully used for hundreds of millions of people, with an excellent success rate, and there are still no particular concerns.

5. "I just want to play it safe and not take it. That's my right!"
If you're literally going to lock yourself indoors and never have contact with anyone, then that's fine. But the reality is that everybody has some sort of contact with others in which Covid can be spread. If you're not vaccinated, then you are likely to contribute to this spread. Everyone else, entirely reasonably, wants the pandemic to be over so that people can stop overloading the hospitals and dying, and everyone can get back to work.

6. "People are entitled to make their own decisions, even wrong ones. We have to respect differences of opinion and respect everyone."
A lot of people say this, but nobody actually believes it. After all, we don't respect the opinions of  flat-earthers or antisemites. And while the former are relatively harmless, the latter are a danger to society, and we forcefully rebuff them and sometimes even try to silence them. Those who justify not taking the vaccine, making false arguments about the dangers of the vaccine, are a contributing cause to people who do not take the vaccine and die from Covid.
And this is not some theoretical faraway concern. Every single day in Israel, thousands of people are contracting coronavirus. Some of these people will get very sick, with long-term effects. Some of them will die. And yet every single one of these people had the option of taking the vaccine but did not do so. Why? Generally, it is because they were influenced by those who spread fears about it.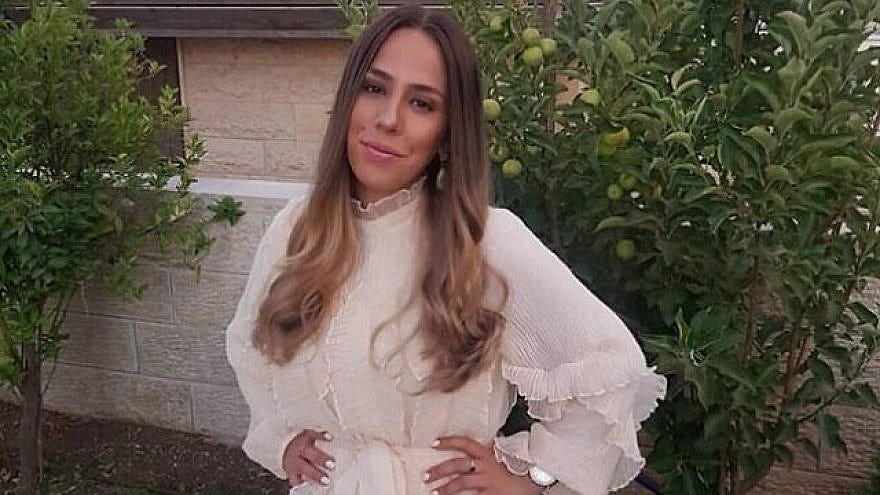 One of the most famously tragic victims was Osnat Ben-Shitrit, a young woman who died of Covid last week, along with her 30-week old fetus that was also infected with coronavirus. It was reported that her brother-in-law was "the leader of a social-media group consisting of thousands of fellow anti-coronavirus-vaxxers. Nor was he the only spreader of fake news who caused her to reject the vaccine. According to her uncle, Uri Sa'adon, she was 'brainwashed' by 'all kinds of clowns playing doctor with people's lives.' Had she not listened to them, he said, his niece would still be here with her husband, caring together for what were supposed to have been the couple's five kids." While she was in hospital, she begged her friends to get vaccinated, and since her death, her family are now likewise begging people to be vaccinated.
It's fine and understandable to have questions or concerns or anxieties about the vaccine. But what you need to do is consult someone who knows what he/she is talking about. Such a person is not the anti-vaxx doctor that you found on the internet, who represents a fringe crank element. Rather, it's the mainstream medical establishment, or your personal physician. And then accept what they say - or if not, then keep quiet. If you raise concerns with others about the safety of the vaccine, based on your non-expert opinion and misunderstandings of the topic and anxieties, then you share responsibility for the deaths that are taking place every day. You might be a lovely person with many wonderful accomplishments, but this will not be one of them.
If you'd like to subscribe to this blog via email, use the form on the right of the page, or send me an email and I will add you.