Discover more from Rationalist Judaism
Exploring the legacy of the rationalist Rishonim (medieval sages), and various other notes, by Rabbi Dr. Natan Slifkin, director of The Biblical Museum of Natural History in Beit Shemesh. The views are those of the author, not the institution.
Over 4,000 subscribers
Logical Fallacies about Logical Fallacies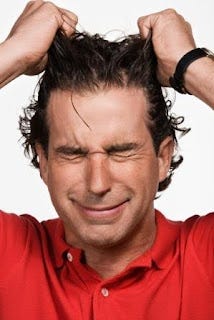 Over the last year or so, I've been involved in a ridiculous discussion with a former museum supporter, whom I shall call Tuck. I'm sharing it here partly out of pent-up frustration, but also because of its educational value - Tuck repeatedly claimed that I am engaging in logical fallacies, but in fact he was consistently engaged in logical fallacies about logical fallacies.

It's about Covid. Tuck took the vaccine, but hated laws about masks and vaccines (he is a very, very passionate libertarian). Gradually he decided that the vaccine was dangerous, with a risk/benefit reward that was only justifiable for certain adults, and regretted giving it to his children.
Now, there are two ways that one could decide that the vaccine is not suitable for children. One could be a medical professional who genuinely understands all the issues and reaches that conclusion. Or, one could be a layman relying on the opinion of others.
I am personally not a medical professional. So I rely on the global consensus of medical professionals that the vaccine is safe. It's theoretically possible that they are wrong, but that is unlikely. And there is no reason to suspect a global conspiracy, especially since I know some medical professionals personally (one of my brothers-in-law is a PhD immunologist and he isn't being paid off by anyone, or at least that's what he tells me). 
Tuck repeatedly argued that I was committing a logical fallacy of appealing to authority. I pointed out that appeals to authority are not a fallacy, provided the authority is actually an authority; furthermore, following authority is by far the most reasonable course of action for people who are not authorities. 
Tuck then challenged me as being a hypocrite, since with the ban, I went against the consensus of authorities (the Gedolim), whereas here I was arguing in favor of following the authorities. I had to repeatedly point out that there is no comparison, since my claim with the ban was that the charedi Gedolim were not authorities in such matters.

Tuck himself is not a medical professional. He has expertise with numbers, which he believes renders himself qualified to judge the medical statistics. But with something as complicated as a global pandemic and a vaccine, knowing numbers doesn't help - you have to know which facts are actually correct and which statistics are actually meaningful. Tuck would constantly send me articles and interviews with people challenging the efficacy or safety of the vaccine. But, without exception, these people were either non-professionals, or nutcases, or both! And the articles were full of nonsense - confusions of correlation with causation and so on.
One person was proclaimed as being a "very well respected scientist" but was actually a computer scientist that was not at all respected. Another "medical expert", about whom Tuck sarcastically commented that I would reject on the grounds that anyone who doesn't worship the conventional thinking is by definition a conspiracy theorist, really is a conspiracy theorist who has claimed that drugs and AIDS in the US were planted by the Russians to weaken resistance to a Soviet invasion and Obama healthcare reforms were a conspiracy to euthanize the disabled and elderly.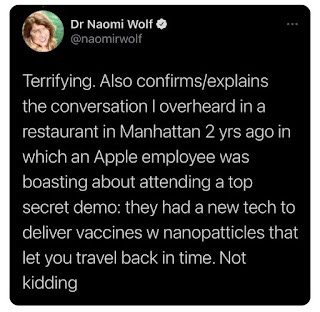 The final straw for me was when he sent me an article by a Dr. Naomi Wolf about how the vaccine will cause a genocide. He sarcastically asked if I would just write it off as further nonsense. Within two seconds of scanning the article it was obvious that Dr. Naomi Wolf - whose doctorate was in English Literature, not medicine! - was unhinged. And a simple Google search showed that the author was way crazier than I even expected. She claimed to have overheard a conversation from an Apple employee about secret tech to implant nanoparticles via vaccines that will enable people to travel through time. 
I pointed this out to Tuck. And he replied that, following Rambam, he evaluates ideas on their own merits, not based on the reputation of those who state them.
Of course, this is a completely invalid application of Rambam's principle. Rambam's principle is about actually evaluating an idea - weighing up whether it is true and logical and supported by evidence or false and opposed by evidence. But Tuck had not actually evaluated whether Wolf's article, or any of the others, were true. He had not researched whether the claims about medical science were accurate and nor was he even qualified to do so. He simply liked such articles because they supported his position.
Why would a person choose to respect the opinions of a few nutcases over that of the global consensus of actual experts? Well, in this case, the reason was perfectly obvious. As a staunch libertarian, Tuck was passionately opposed to the enforcement of Covid regulations. The government were the Bad Guys. And so he both put himself in circles with conspiracy theorists who deluged him with anti-vax propaganda, and was all too willing to accept claims which made the government look even more evil.
Tuck kept sending me quotes from crazies, which I kept dismissing. He insisted that I was being closed-minded. Having lost all patience, I responded that the fact that I considered him to be spouting endless nonsense does not necessarily mean that I am closed-minded - it could just be that he really was spouting endless nonsense.
But while Tuck committed a number of logical fallacies, I myself was clearly committing an enormous fallacy, too. It's well expressed in the following story: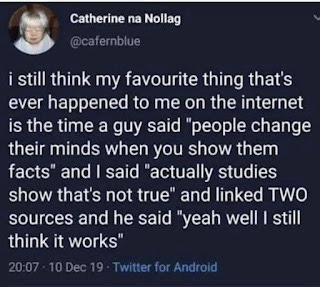 I am totally that guy!
(Note: I will not let the comments section be taken over by anti-vaxxers. I believe in free speech, and they are free to open up their own blog and rant against vaccines to their heart's content.)