Discover more from Rationalist Judaism
Exploring the legacy of the rationalist Rishonim (medieval sages), and various other notes, by Rabbi Dr. Natan Slifkin, director of The Biblical Museum of Natural History in Beit Shemesh. The views are those of the author, not the institution.
Over 4,000 subscribers
Letter to the Disciples of Rav Moshe Shapiro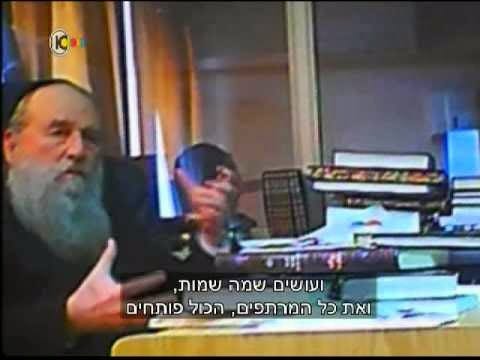 Here is a letter that I just sent to about thirty people, mostly talmidim of Rav Moshe Shapiro:


Rabbosai,
Fourteen years ago, during the controversy over my books, I made several mistakes. In this email, I would like to describe two of them.
One was with regard to Rav Moshe Shapiro's characterization of his condemnation of my work, in which he presented himself as following in the footsteps of Maharal's condemnation of Azariah de Rossi. I quoted an (unnamed) rabbi, widely regarded as something of an authority on Maharal, who said that he did not believe that Rav Moshe Shapiro was correct in this. This rabbi claimed that Maharal would not have been opposed to saying that Chazal made statements about the natural world that were inaccurate.

After extensive study, I am now no longer inclined to believe that that this rabbi was correct in his assessment of Maharal. I think that Rav Moshe was indeed perfectly representing the approach of Maharal. While Maharal never addresses the cases of spontaneous generation specifically, it does seem that according to Maharal, Chazal were never making statements about the natural world, such that they could be subject to being disproved. Rather, Chazal were always talking about pnimiyus, deeper metaphysical matters.
The second mistake I made was much more significant. I thought that the topic most basic to the question of Chazal's knowledge of science was that of spontaneous generation - whether Chazal were correct in describing lice as being generated from dust, salamanders from fire, and mice from dirt. And with regard to that question, there were only a small number of relevant sources. There was the letter of Rav Hirsch (who R. Moshe Shapiro dismissed as being "not from our Beis HaMidrash") and the teshuvos of R. Yitzchak Lampronti and R. Herzog with regard to spontaneous generation in particular, as well as the famous letter of R. Avraham ben HaRambam (claimed by R. Moshe to be a forgery) and the statement of Rambam in the Moreh with regard to Chazal's knowledge of science in general.
Now, I do not believe that these are authorities to be lightly dismissed, or to be condemned as engaging in what R. Uri Silver referred to as a "bizayon haTorah." (And at this point I must comment that it is odd that some people condemned me as arrogant for disputing R. Moshe Shapiro, but consider it acceptable to describe the approach of various Rishonim and Acharonim as being a "bizayon haTorah.") However, these Rishonim and Acharonim are nevertheless a small group.
It was only a few years afterwards that I realized that the topic most fundamental to this topic is in fact a different sugya. It is the discussion in Pesachim 94b regarding the sun's path at night. The gentile astronomers stated that the sun travels beneath the world at night, whereas the Sages of Israel claim that the sun travels behind the sky at night; and R. Yehudah HaNasi observes that the Sages of Israel seem to have been mistaken.
R. Moshe Shapiro would have followed the position of Maharal, who emphatically insists that the Sages of Israel did not believe that the sun goes behind the sky at night and that they were in fact not talking about mere astronomy to begin with. Rather, Chazal were speaking about pnimiyus - deeper metaphysical matters, and they were thus not making any kind of scientific mistake. This approach is echoed by various other authorities, such as Ramchal.
However, here's where things become fascinating. It turns out that every single Rishon, bar none, understood this Gemara at face value, explaining that the Sages of Israel indeed believed that the sun goes behind the sky at night. The list includes R. Eliezer of Metz (Sefer Yere'im), Tosafos Rid, Sefer Mitzvos HaGadol, Rosh, Ritva, R. Bachya b. Asher, R. Yerucham ben Meshullam, Rabbeinu Manoach, R. Eliyahu Mizrachi, R. Yitzchak Arama, Maharam Alashkar, and Radbaz.
Now, R. Ari Bergman told me that he "doesn't like" the approach of the Rishonim, because they were "unaware of the revelations of kabbalah." Personally, I am uncomfortable with claiming that all the Rishonim did not know how to understand Chazal. But in any case, there were numerous Acharonim who likewise explained the Gemara this way. The list includes R. Moshe Cordovero, Lechem Mishneh, Maharsha, Minchas Kohen, R. Yair Chaim Bacharach, Pri Chadash, Maharif, R. Yitzchak Lampronti, R. Yisrael Friedman of Ruzhin, Maharam Schick, R. Eliezer Lipman Neusatz, R. Samson Raphael Hirsch, R. David Yehuda Silberstein, R. Yeshua Shimon Chaim Ovadyah, R. Menachem Nachum Friedman of Itcani/Stefanesti, and others, all the way down through to R. Yitzchak Herzog and my own mentor, Rav Aryeh Carmell.
With all these Acharonim, their discussions of this topic are very clear and there is no way to reinterpret their statements. Maharam Schick in particular elaborates about how there are "matters that were not received by the Sages as halachah leMoshe miSinai, but rather which they said according to their own reasoning," and thus "there are many occasions when the sages determined, according to their own intellects, that a matter was a certain way, and the subsequent generation analyzed the matter further and disputed the earlier view," concluding that in the case of Pesachim 94b "scientists now agree—and it is apparent to the eye and by experimentation—that the sun travels below the earth at night."
It is important, even if painful, to realize that according to all these authorities, Maharal was not revealing the true meaning of Chazal's words in Pesachim. Rather, he was inventing a new meaning.
Of course, there are seventy facets to Torah, and there have long been all kinds of disputes. Maharal was perfectly entitled to dispute all these authorities in explaining the Gemara and to believe that they had a fundamentally flawed understanding of Chazal. Likewise, R. Moshe Shapiro could do the same. (In my writings, I always make it clear that there is such an approach.) And it's tremendously appealing to believe that Chazal were always talking about profound metaphysical matters rather than about the science of astronomy or zoology.
Still, the fact is that Maharal most certainly does not represent the consensus view, or even any classical approach, and he was a great innovator. Those who follow his or similar approaches should rethink their unequivocal statements about it being "kefirah" or a "bizayon haTorah" to say that Chazal made statements about the natural world that are subject to being disproved. They should realize just how many Rishonim and Acharonim they are condemning, and how they are effectively insisting that it is forbidden to explain the Gemara in Pesachim in the way that the majority of Rishonim and Acharonim explained it. R. Moshe Shapiro dismissed Rav Hirsch as being in a different Beis HaMidrash, but it's important to acknowledge that Rav Hirsch is not sitting alone in that Beis HaMidrash.
Attached are two extensive monographs which document all the above in great detail. The shorter one focuses upon the unique nature of Maharal's approach to Chazal, while the longer one is an exhaustive review of all the opinions on Pesachim 94b. They will both be included in my forthcoming book, Rationalism Vs. Mysticism: Schisms In Traditional Jewish Thought. Much as we would like to preserve a naive childhood belief that there is only one Torah-true approach to any given topic, the reality is that Jewish intellectual history is complicated, and there have long been radically different approaches to all kinds of issues. We can disagree with other approaches, but we must honestly and respectfully acknowledge their existence and history.
(Meanwhile, on a completely different note, if you'd like to come visit the Biblical Museum of Natural History, you'll enjoy a tremendously inspirational and educational experience - which doesn't touch at all on the topic of conflicts between Torah/Chazal and science!)
Sincerely,
Natan Slifkin