Discover more from Rationalist Judaism
Exploring the legacy of the rationalist Rishonim (medieval sages), and various other notes, by Rabbi Dr. Natan Slifkin, director of The Biblical Museum of Natural History in Beit Shemesh. The views are those of the author, not the institution.
Over 4,000 subscribers
It's here! Official book launch TONIGHT at the museum!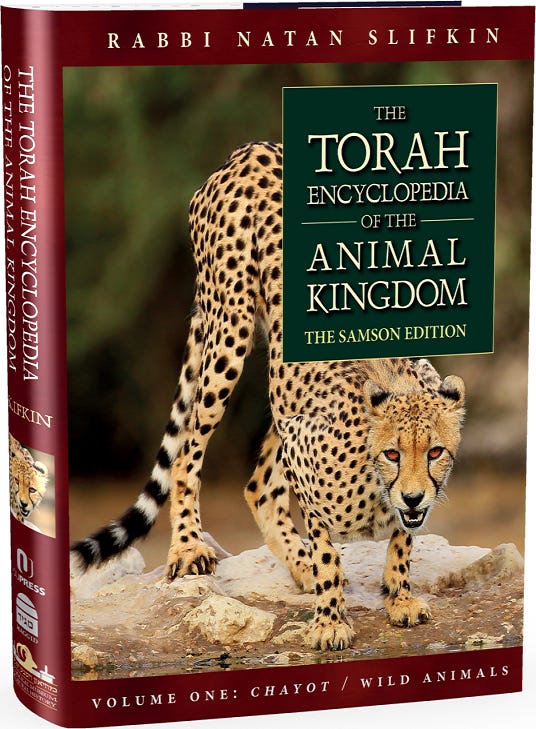 After fourteen years of work, The Torah Encyclopedia of the Animal Kingdom, Volume One: Wild Animals is finally ready, and it looks amazing!

Please join me for a festive book launch at the The Biblical Museum of Natural History TONIGHT, Thursday March 19th, anytime from 7:30pm until 10pm. Admission is free, and complimentary refreshments will be provided (note that the event is for adults only). At the launch, you can buy an autographed copy at a discount; alternatively, you can order the encyclopedia online at www.TevaTanachi.org and get FREE delivery!

I would like to take this opportunity to thank everyone who helped in the production of this work, whether it was with helpful suggestions with regard to layout, comments on the subject matter, assistance with photographs, providing sponsorships, or displaying enthusiasm that helped me struggle through!

See you at the museum!